Monday, September 21, 2020
Apfelküchle (German Apple Fritters) made with Oktoberfest Märzen Lager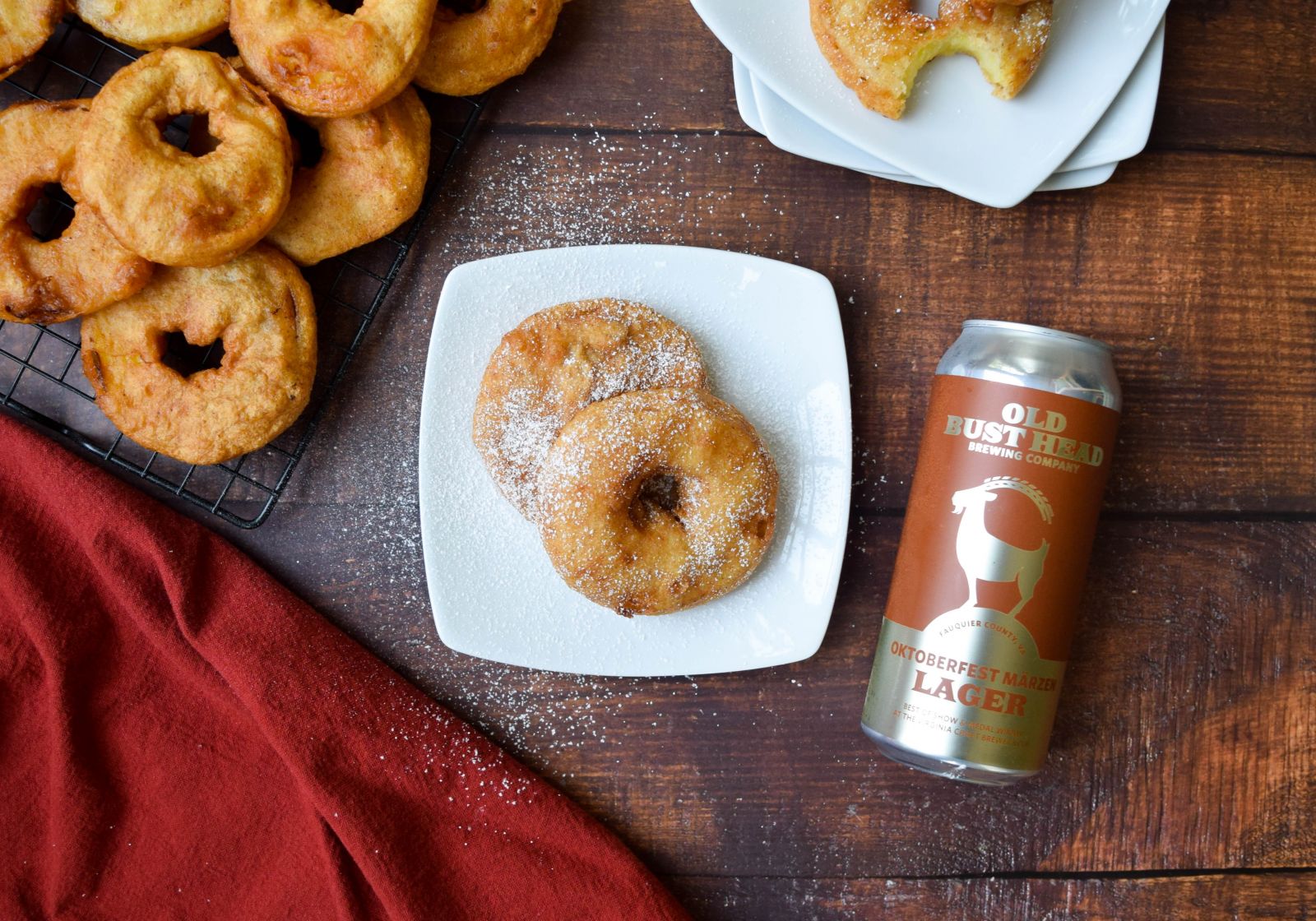 Celebrate Oktoberfest at home this year with my Apfelküchle or German Apple Fritters made with Old Bust Head Oktoberfest Märzen Lager. Rings of crisp apples are dunked in a subtly sweet batter then fried until the outside is crispy and the apples are slightly softened. The addition of Oktoberfest gives the fritter batter a bubbly lift and notes of caramel and toasted bread. Once fried, finish the apples with a dusting of powdered sugar and enjoy this German treat with friends, family, and a couple cans of Oktoberfest.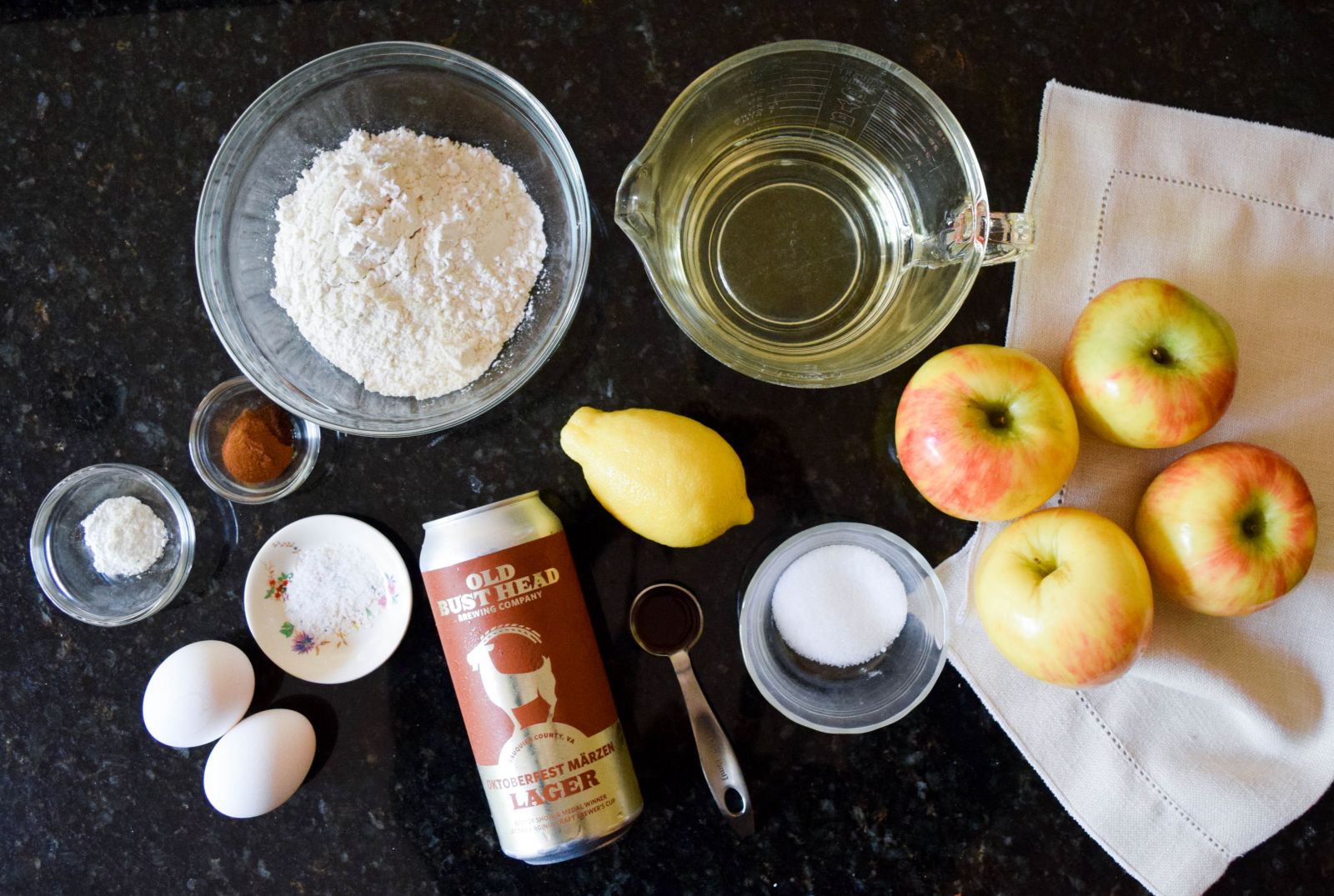 Ingredients:
4 medium-sized apples (I used Honeycrisp)
2 tablespoons of granulated sugar
juice of 1 lemon
1 1/8 cups of all-purpose flour
1⁄2 teaspoon of baking powder
1⁄2 teaspoon of cinnamon
1/8 teaspoon of ground cloves
1⁄2 teaspoon of salt
5 ounces of Oktoberfest
1 teaspoon of vanilla
2 eggs, separated
vegetable oil, enough to fill a large frying pan with 1 inch of oil (about 3 cups) powdered sugar, for garnish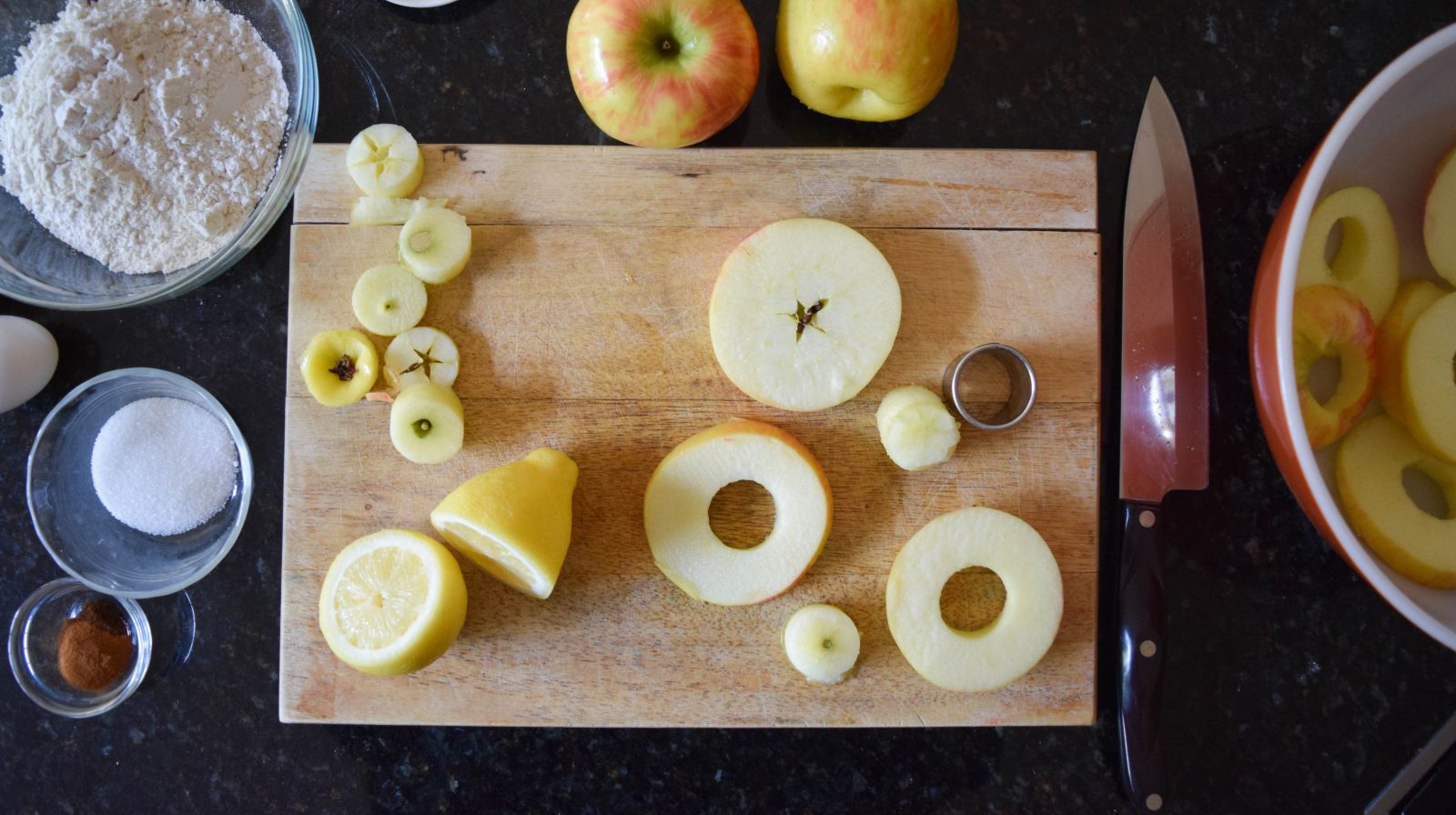 Directions: 
Rinse and dry the apples. Slice each apple horizontally into 1⁄2 slices. Each apple should make about 4 – 5 slices. Using a 1/2 -inch circular cookie cutter or apple corer, remove the core from each slice, creating a ring. 
Place the apple rings in a bowl and toss with the granulated sugar and lemon juice. Set aside.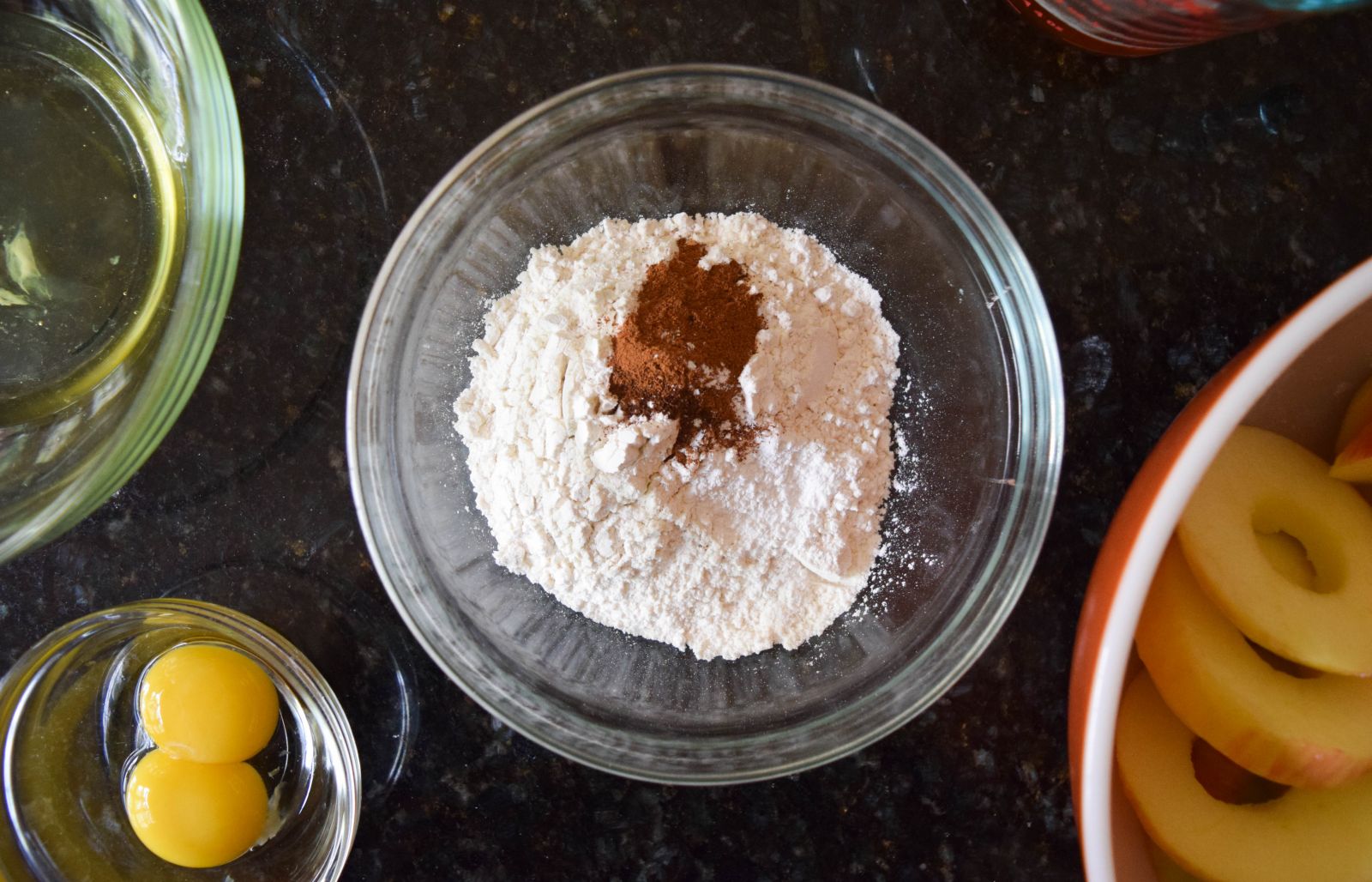 To make the batter, whisk the flour, baking powder, cinnamon, cloves, and salt together in a large bowl.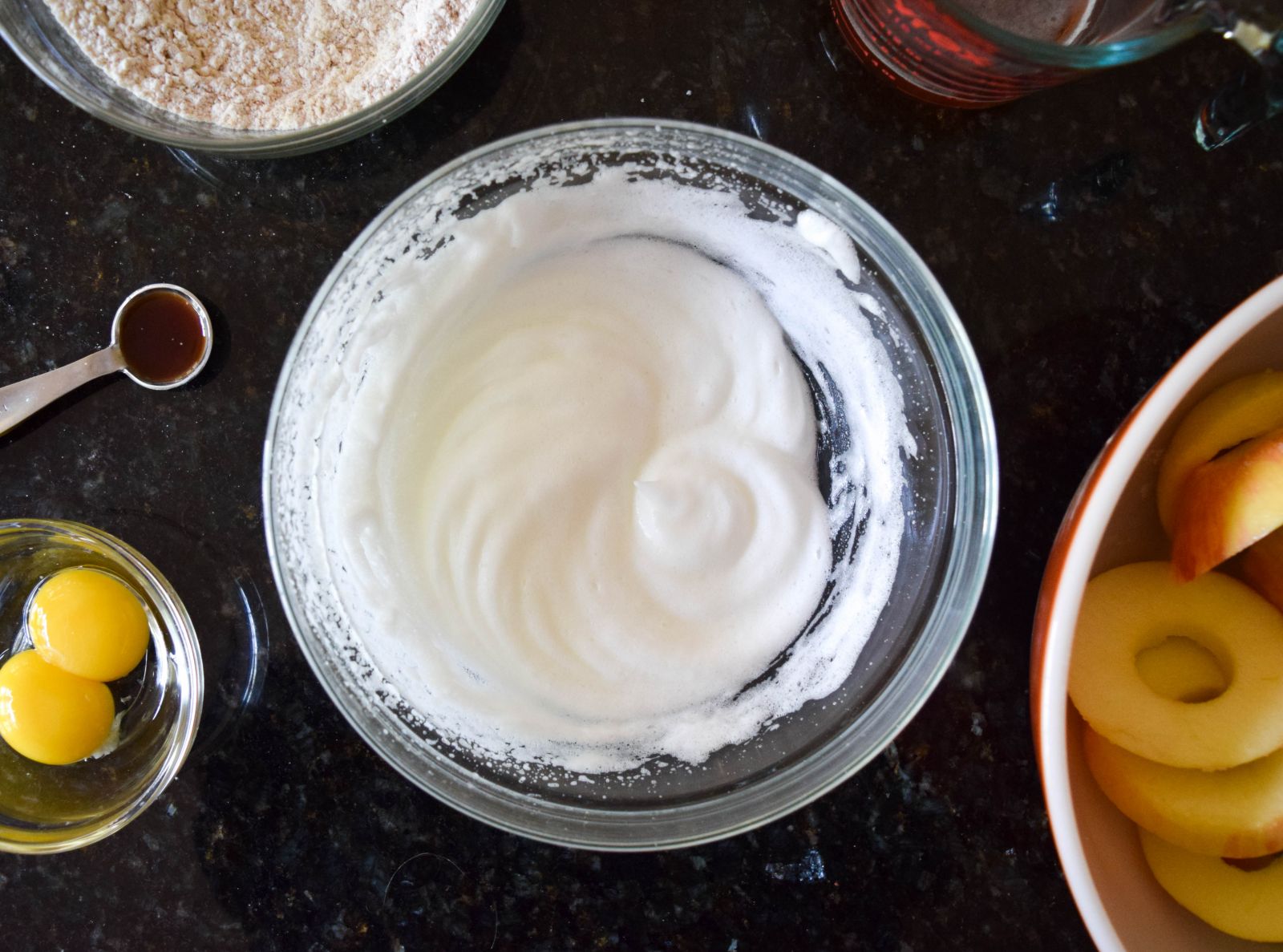 Place the egg whites in a large bowl and using a hand or stand mixer with a whisk attachment, whip the egg whites until stiff peaks form. Set aside.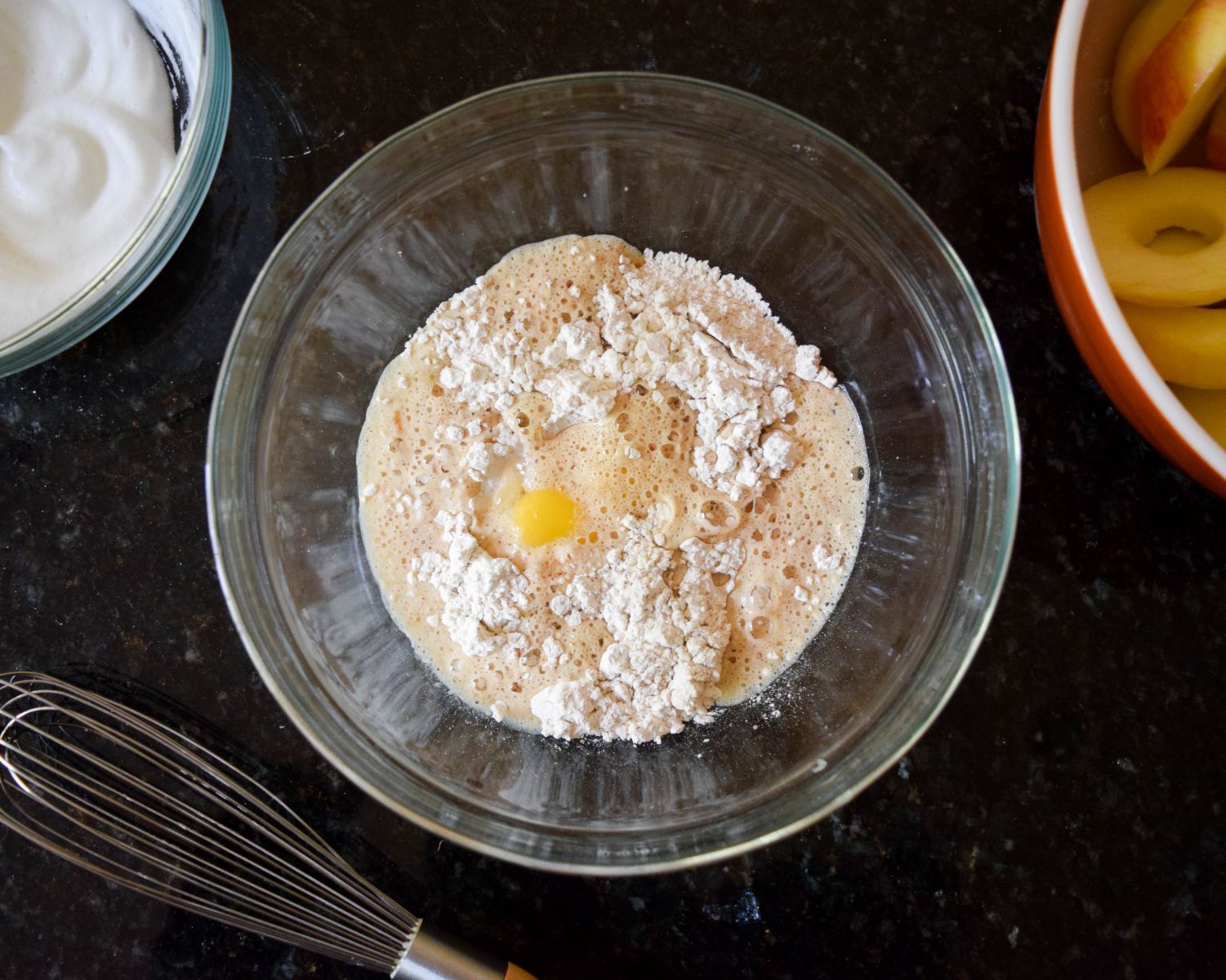 Add the egg yolks, beer, and vanilla to the dry ingredients and whisk to combine.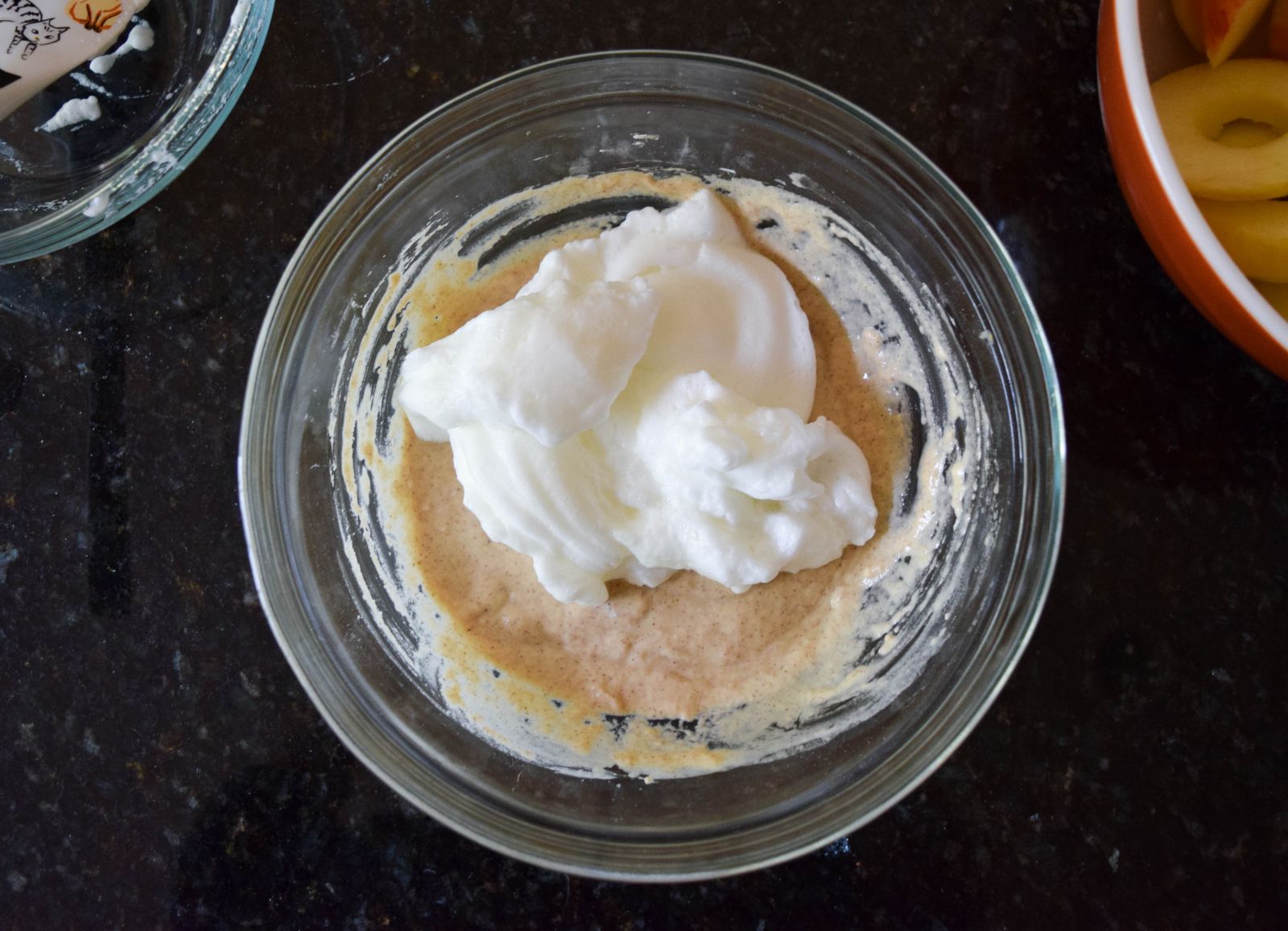 Using a spatula, fold the egg whites into the batter. Set aside. 
Add the oil to the frying pan and set over medium-high heat. Heat the oil to 350°F.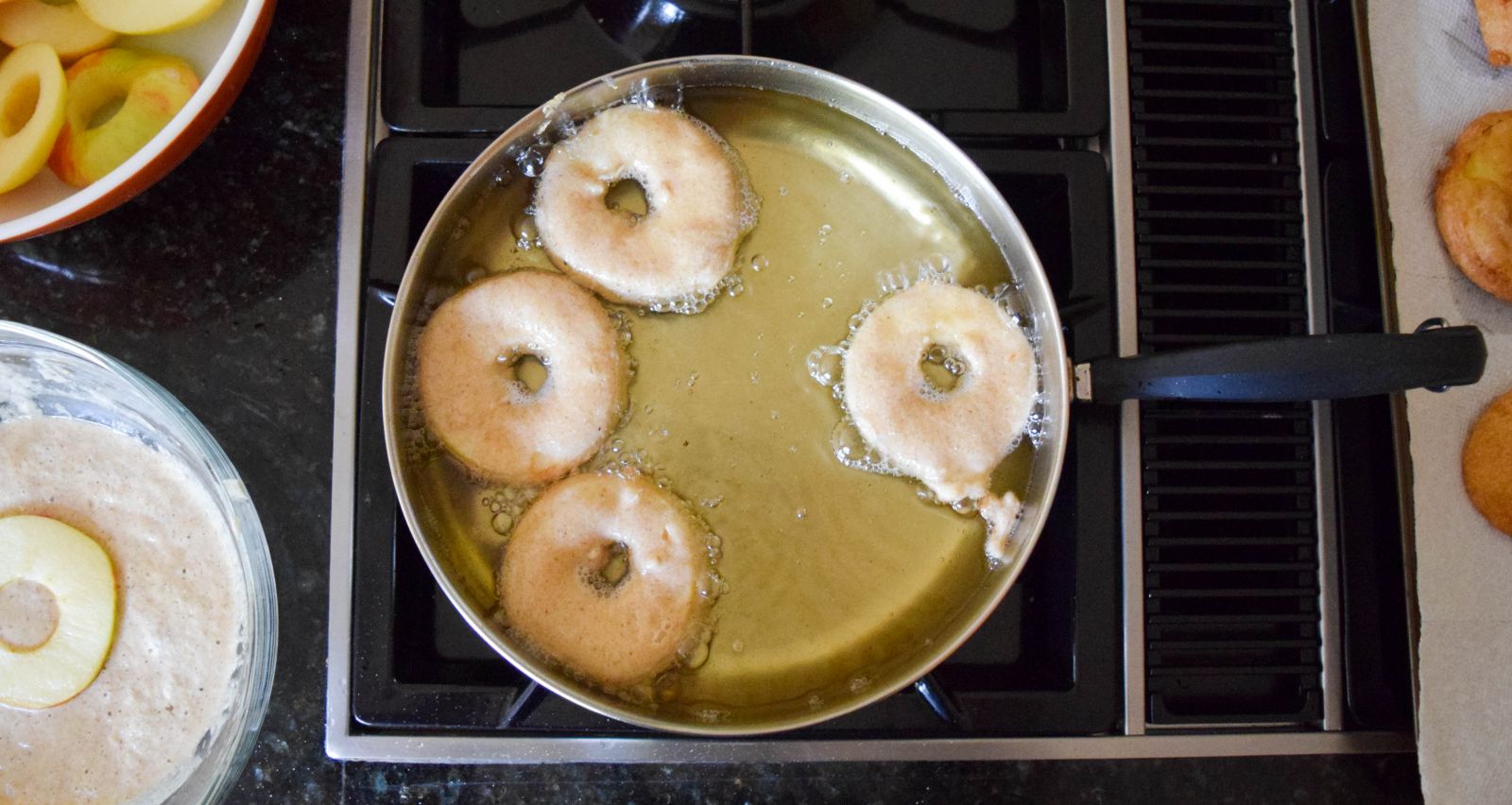 When the oil is hot, dip each apple ring in the batter and turn to coat completely. Carefully place the battered apple rings into the oil, 3 – 4 rings at a time. Don't overcrowd the pan.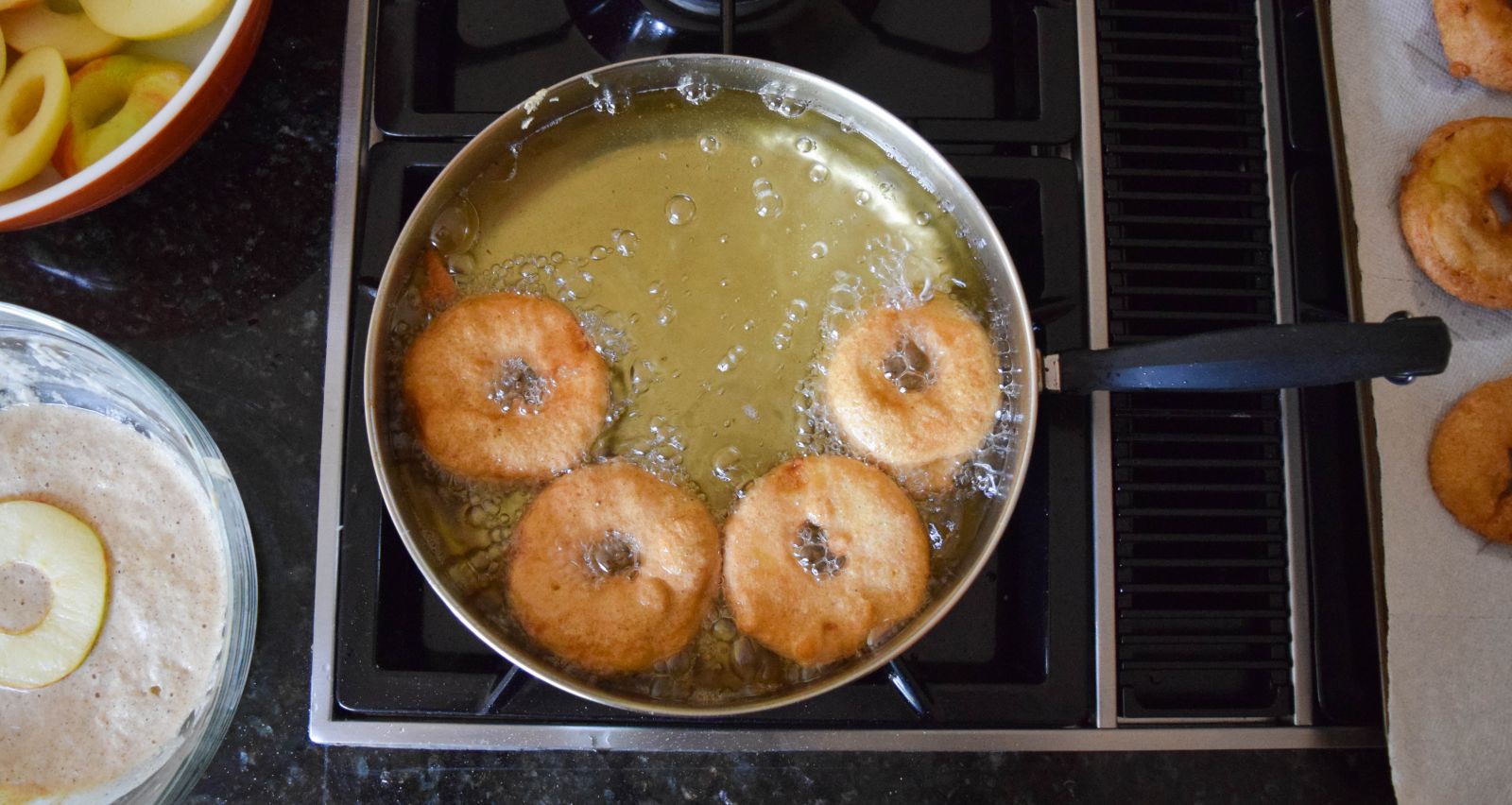 Fry the apples on the first side for 2 – 3 minutes until golden brown. Flip the apple rings and fry for an additional 2 minutes until golden on the second side.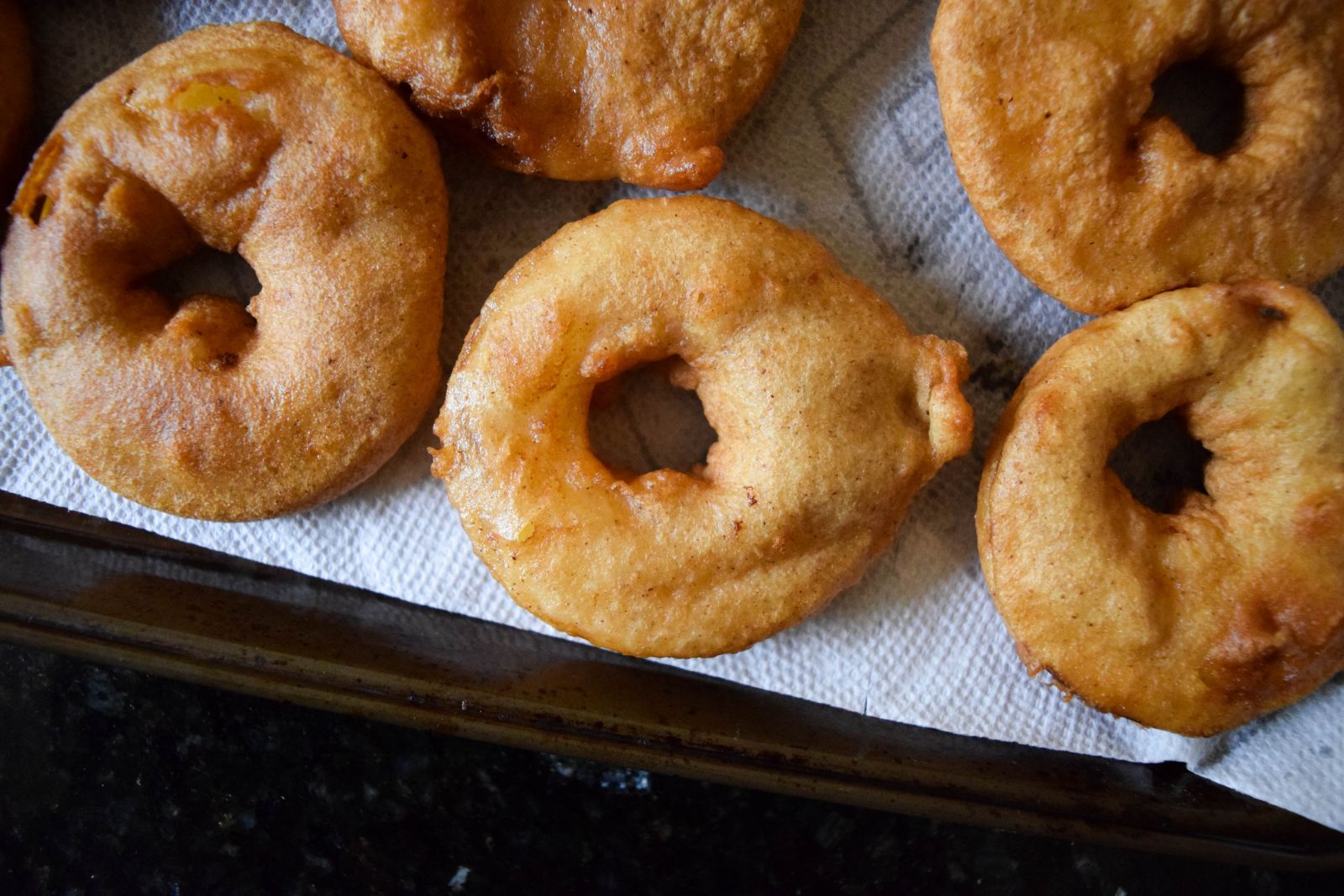 Remove the apples from the oil and transfer to a cookie tray lined with paper towels to drain off excess oil. Repeat the process with remaining apple rings. 
Once all the apple rings are fried, dust with powdered sugar and serve immediately. Enjoy!