December 21, 2018
Caramel Macchiato Stout Brownies with Caramel Drizzle
By Kaitlin Hill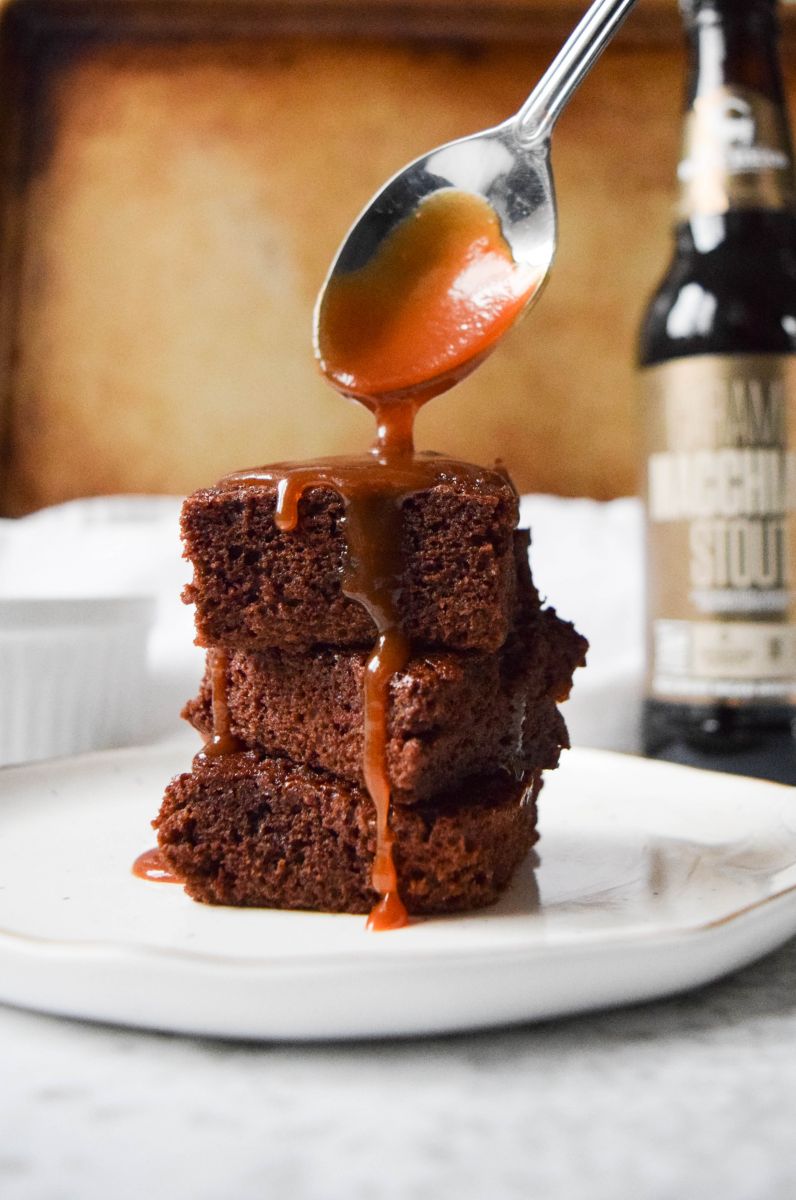 Coffee and chocolate are a match made in heaven. Add caramel and beer — well that's true decadence! My stout brownies with caramel drizzle include all four! They are incredibly rich and insanely moist. The Caramel Macchiato Stout is mixed right into the brownie batter giving these already indulgent squares even more flavor. The beer's notes of coffee, vanilla, and caramel come through in the first bite and will leave you wanting more. Snack on these brownies as is, or add a drizzle of my homemade caramel sauce for a dessert that is truly over the top! 
Recipe: 
Time: 2 1/2 hours (including cooling) Yield: 24 small brownies, 1 1/2 cups of caramel sauce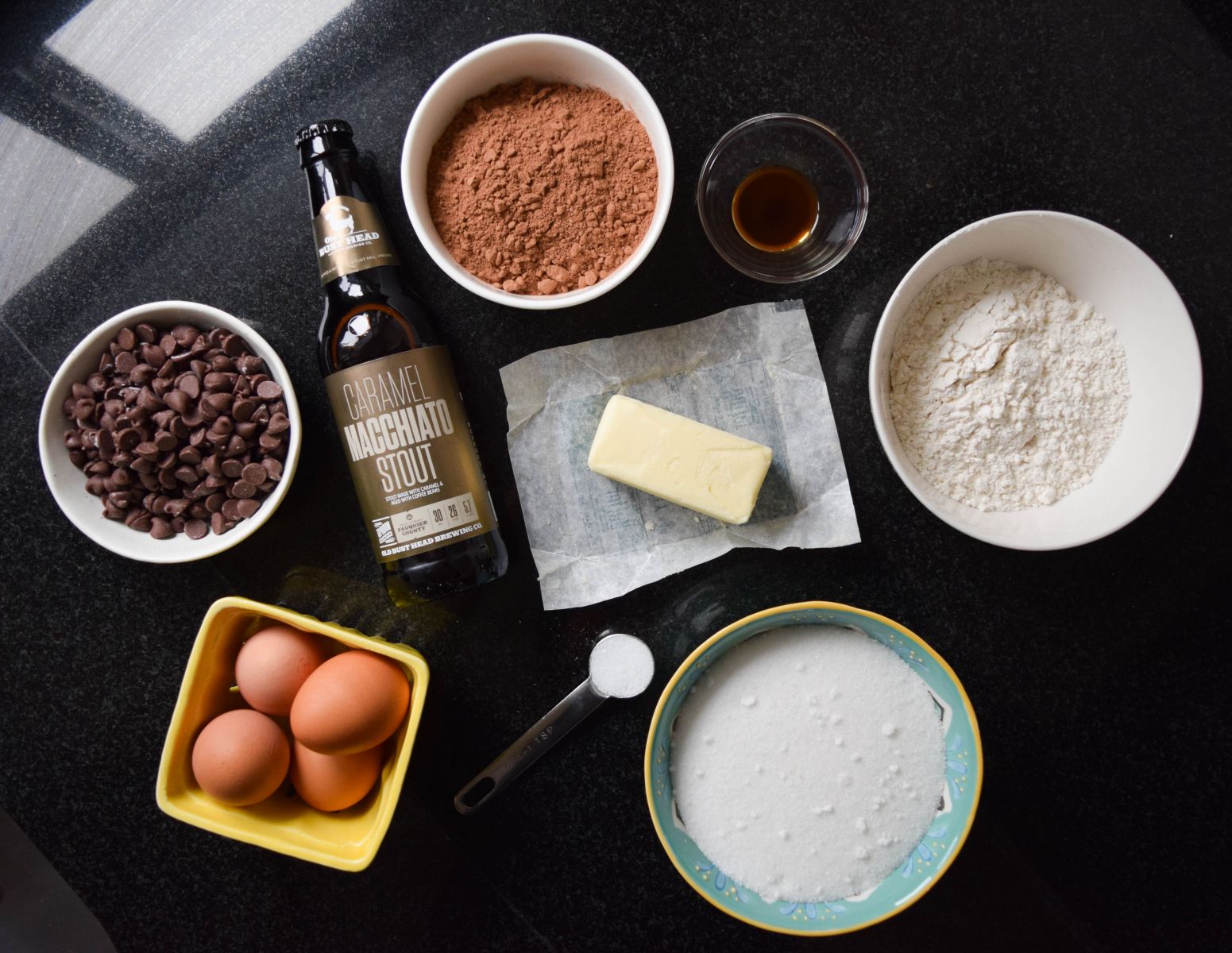 Ingredients: 
For the Brownies:
1 stick of butter
1 (12 ounce) bottle of Old Bust Head Caramel Macchiato Stout 
1 cup of unsweetened cocoa powder
2 cups of sugar 
1 tablespoon of vanilla extract 
4 eggs, at room temperature 
1 cup of flour
1 teaspoon of salt
1 cup of milk chocolate chips 
For the Caramel Sauce:
1 cup of sugar
1/4 cup of water
1 tablespoon of light corn syrup
1 cup of heavy cream
1/2 tablespoon of butter
1/4 teaspoon of salt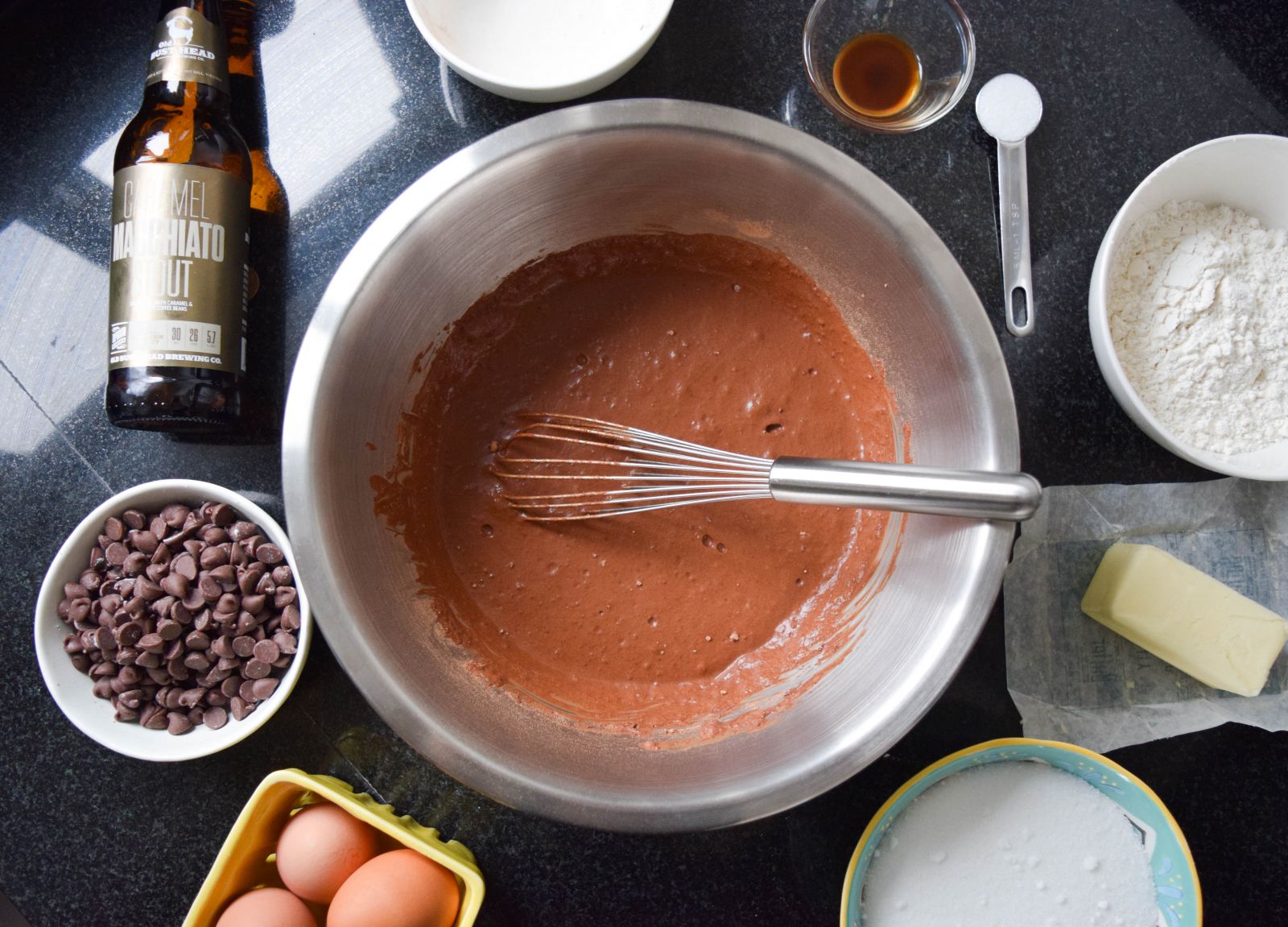 Directions: 
Preheat your oven to 350°F and line a 9x13-inch pan with aluminum foil leaving a slight overhang of foil on the short sides of the pan. Grease the foil lightly. 
Melt the butter in a small microwave-proof bowl and set aside to cool slightly. 
In a large bowl, whisk together the beer and cocoa powder until smooth.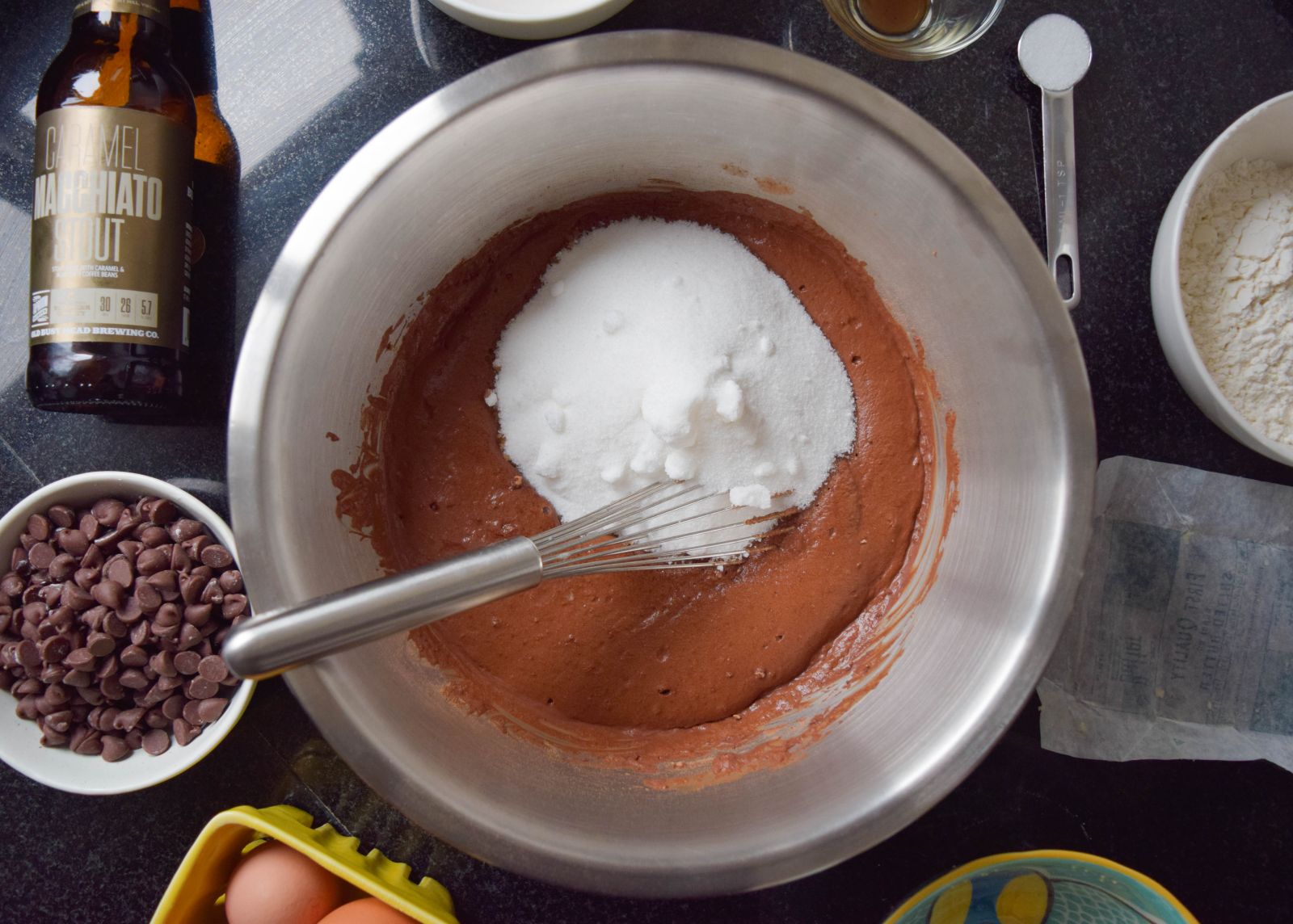 Stir in the melted butter, sugar, and vanilla. Add the eggs one at a time.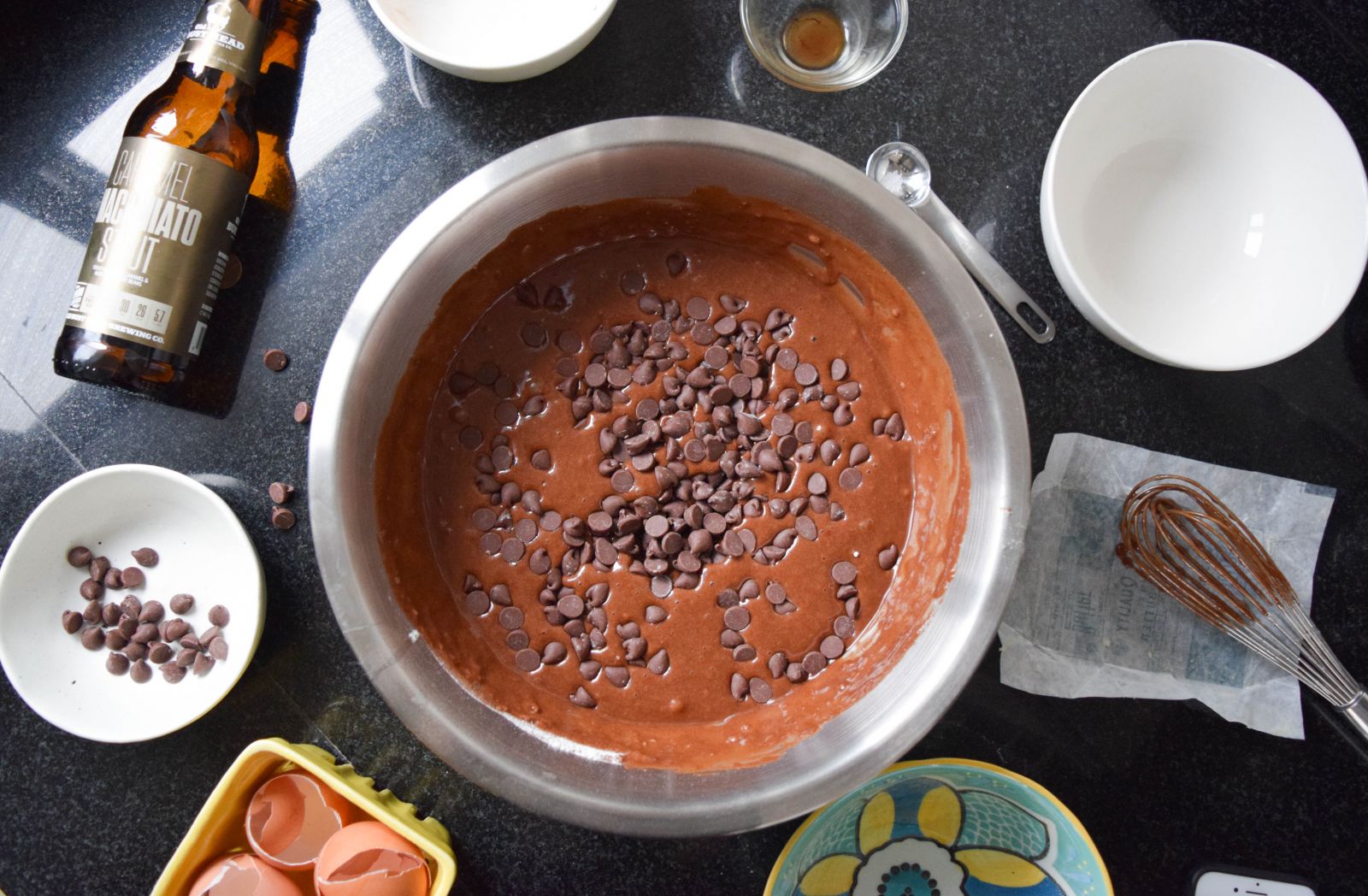 Whisk in the flour and salt. Fold in the chocolate chips.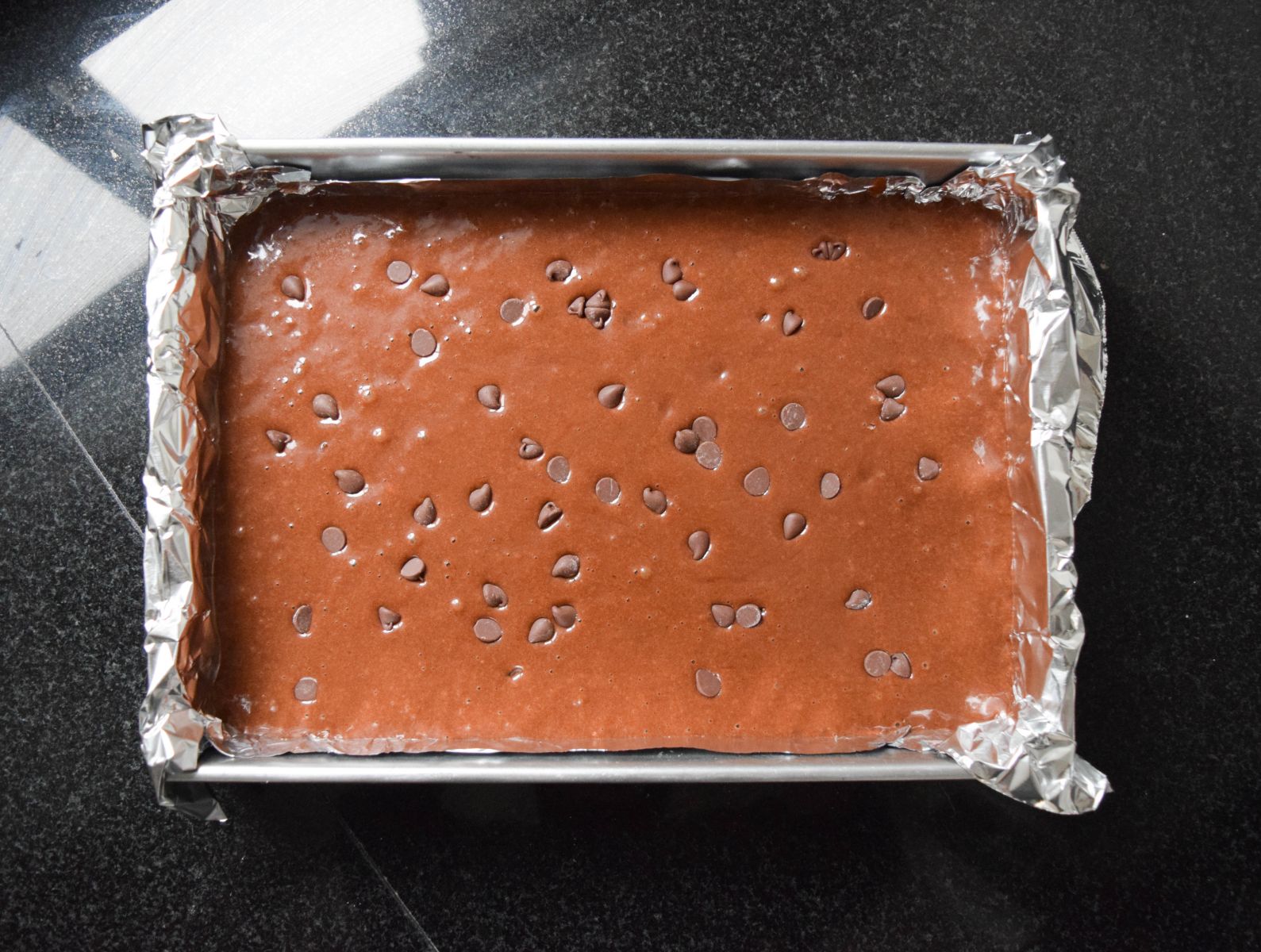 Pour the brownie batter into the prepared pan and transfer to the oven.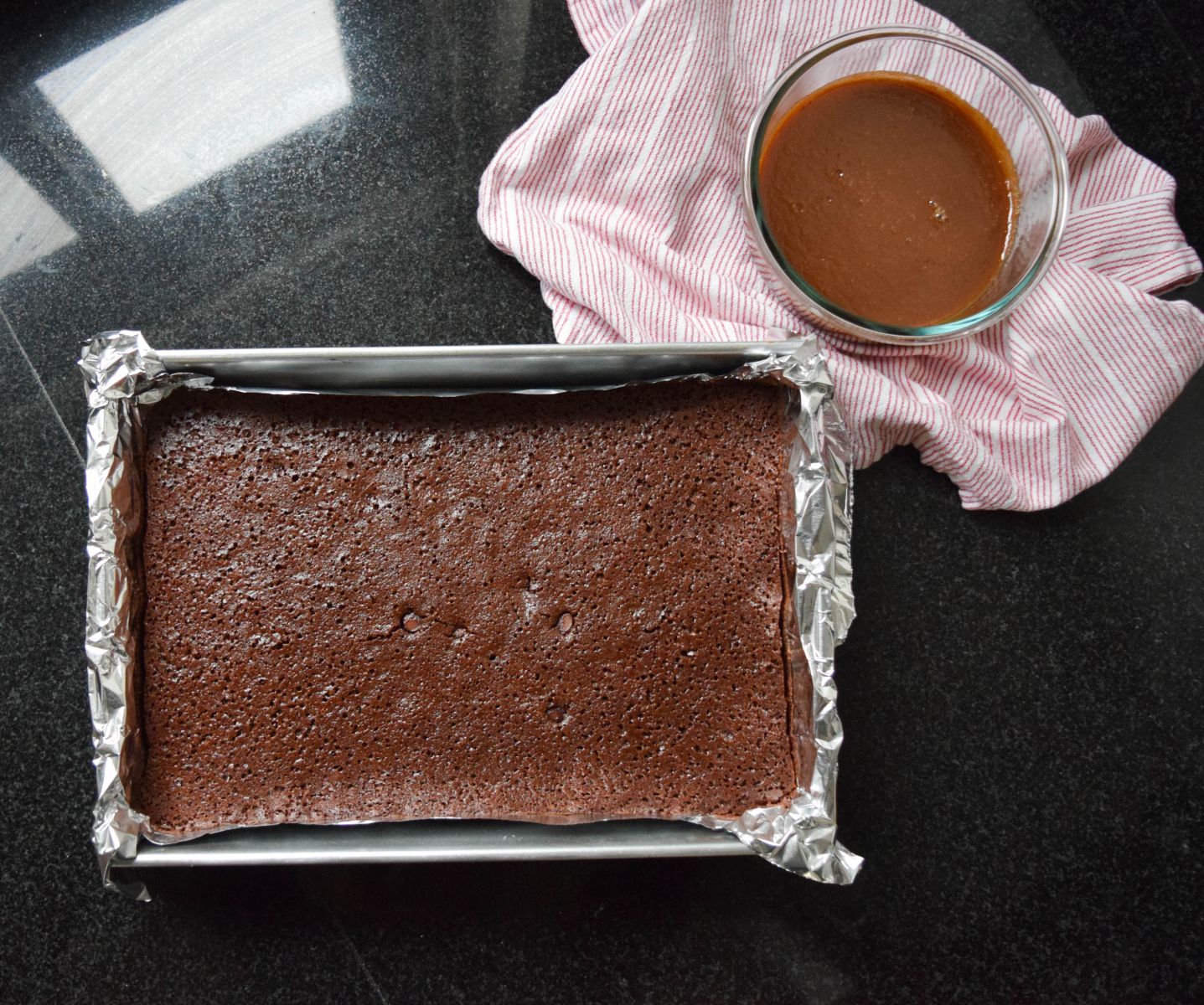 Bake for 45 minutes until the brownies are set and an inserted toothpick comes out clean. 
Set the brownies aside to cool completely.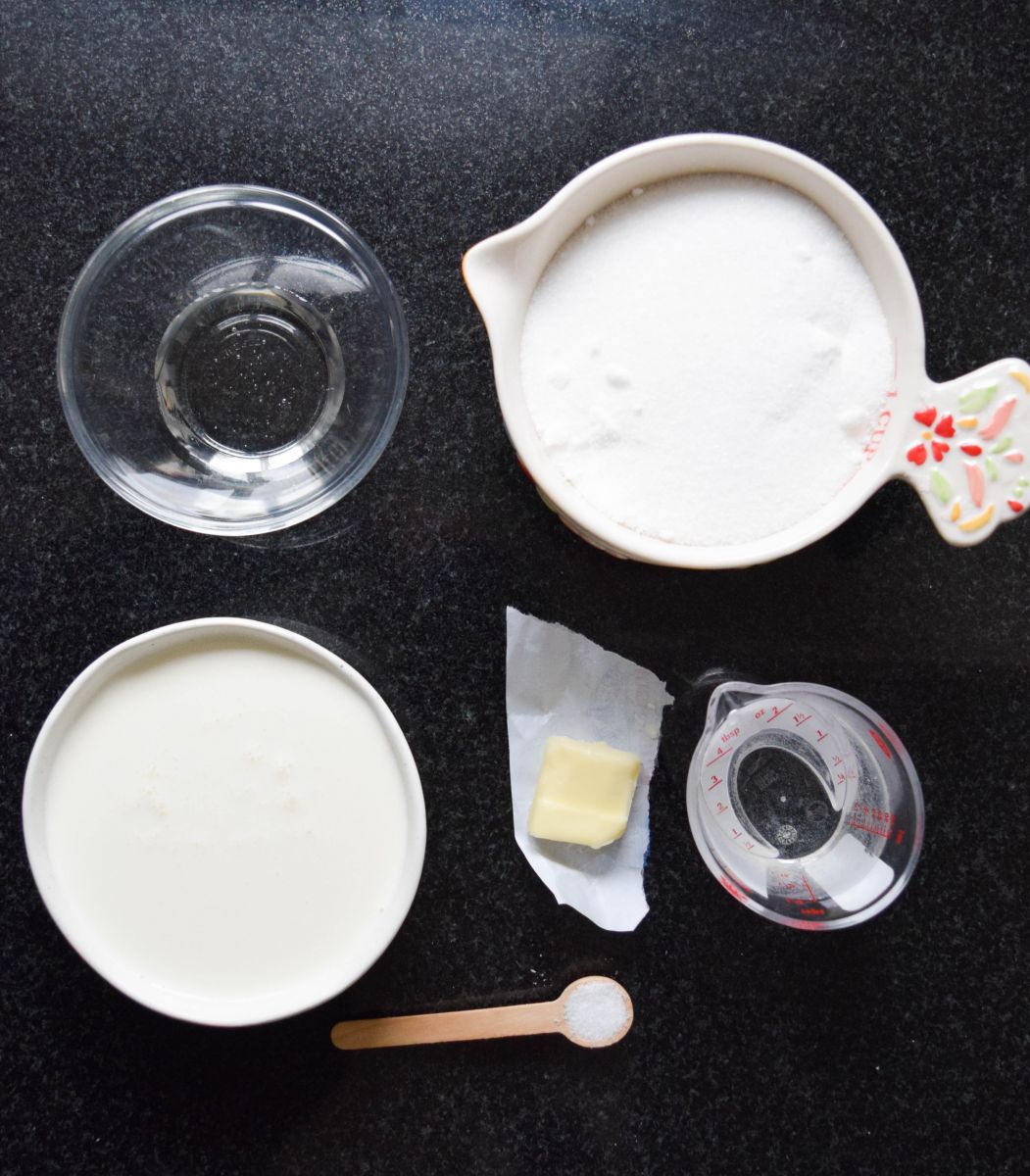 While the brownies are cooling, make the caramel sauce. 
Place the sugar, water, and corn syrup in a small saucepan. Cook over medium heat until the sugar dissolves. Continue to cook the caramel until it turns a medium amber color. It will take a long time to start browning, but once it does, it will burn quickly so don't walk away!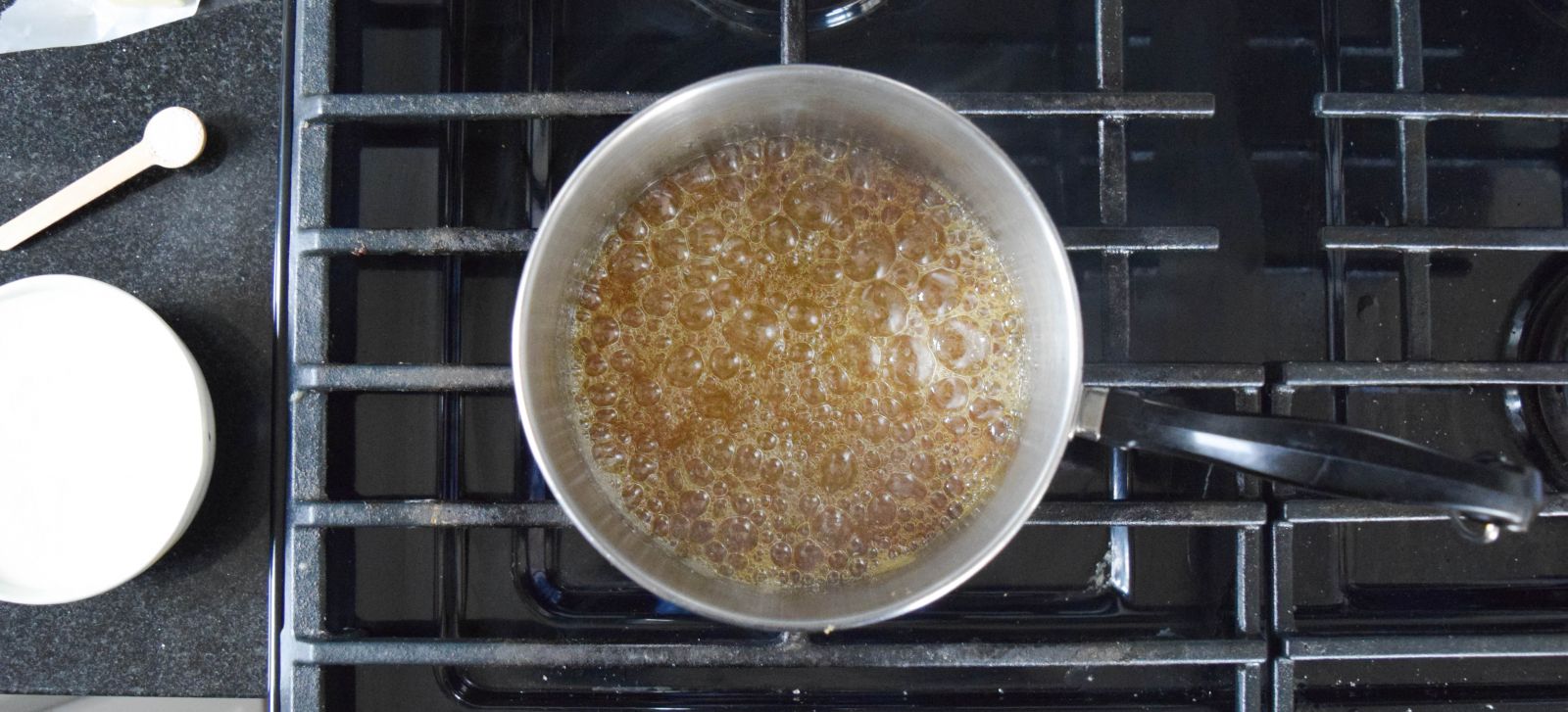 Add the cream, butter, and salt. Do so carefully, as the addition of these ingredients will cause the mixture to bubble.
Swirl the pan until the cream, butter, and salt are evenly distributed. 
Cook the caramel for another two to three minutes until it has thickened slightly.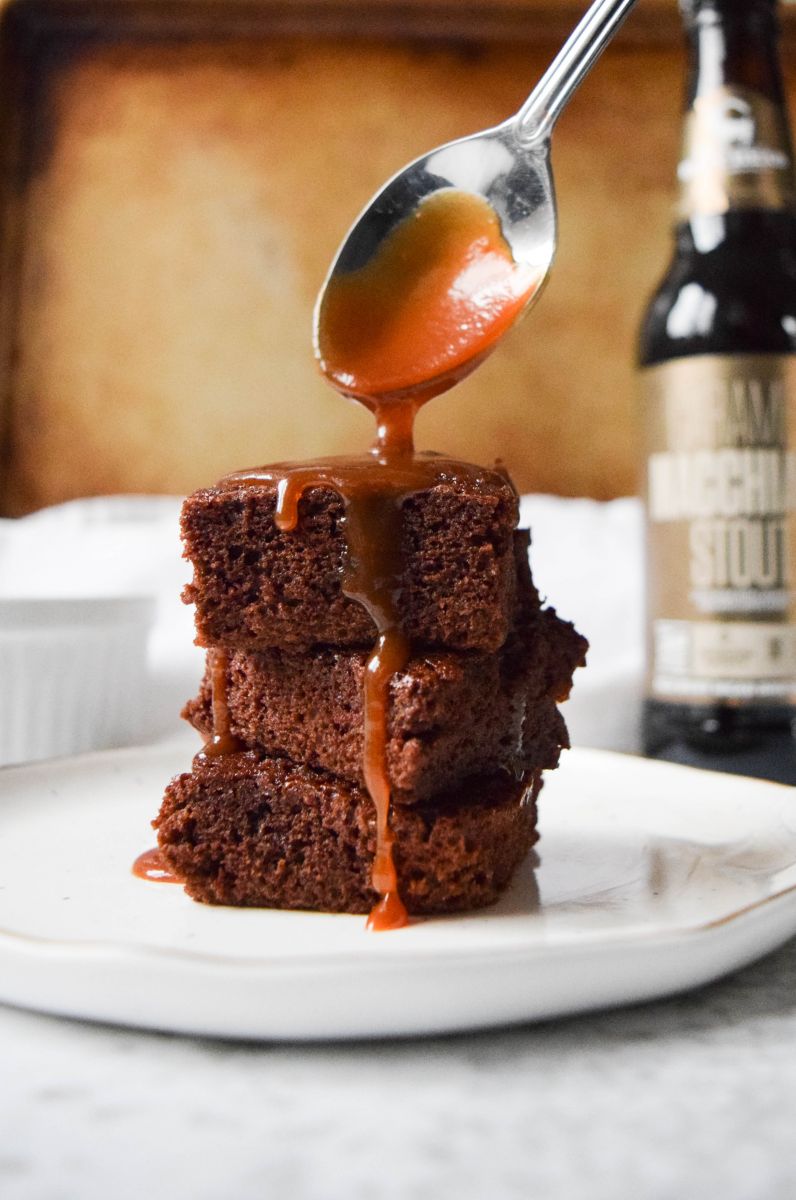 Pour the caramel into a heatproof container and put in the fridge to thicken further for about 20 to 30 minutes. 
When you are ready to serve the brownies, slice them into 24 squares. I recommend running your knife under hot water between cuts for neat edges. Drizzle the brownies with caramel and enjoy!