December 23, 2019
Chocolate Sandwich Cookies with Winter Warmer Caramel Filling
By Kaitlin Hill 
Dominate your holiday cookie swap with these Chocolate Sandwich Cookies with Winter Warmer Caramel Filling. The chocolate cookies have a crumbly, shortbread-like texture and decadent dark chocolate flavor. The sweet and sticky caramel is oozing with Winter Warmer richness and a slightly salty finish. Give these cookies as gifts or make a batch for yourself this holiday season. Either way, you can't go wrong.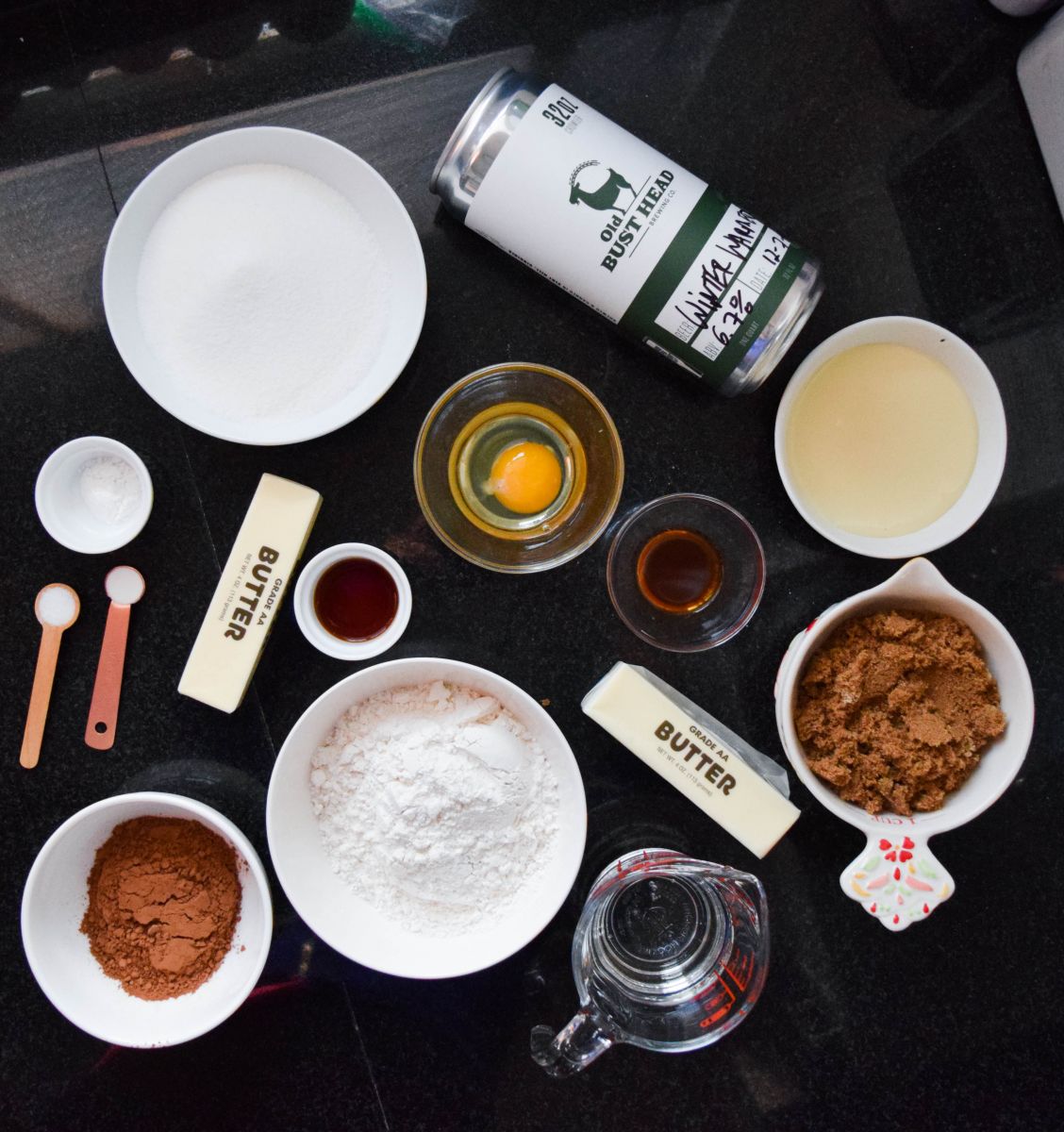 Makes 20 cookies, 10 sandwiches 
Time: 1 hour 
Ingredients: 
For the caramel: 
1 cup of brown sugar 
1 stick of butter 
½ cup of corn syrup 
7 ounces of sweetened condensed milk 
6 ounces of Winter Warmer 
1 teaspoon of vanilla extract
½ teaspoon of salt 
For the cookies: 
1 stick of butter, at room temperature
1 ¼ cups of granulated sugar 
1 egg 
1 teaspoon of vanilla extract 
1 ½ cups of all-purpose flour 
⅓ cup of cocoa powder 
½ teaspoon of baking powder 
¼ teaspoon of baking soda 
½ teaspoon salt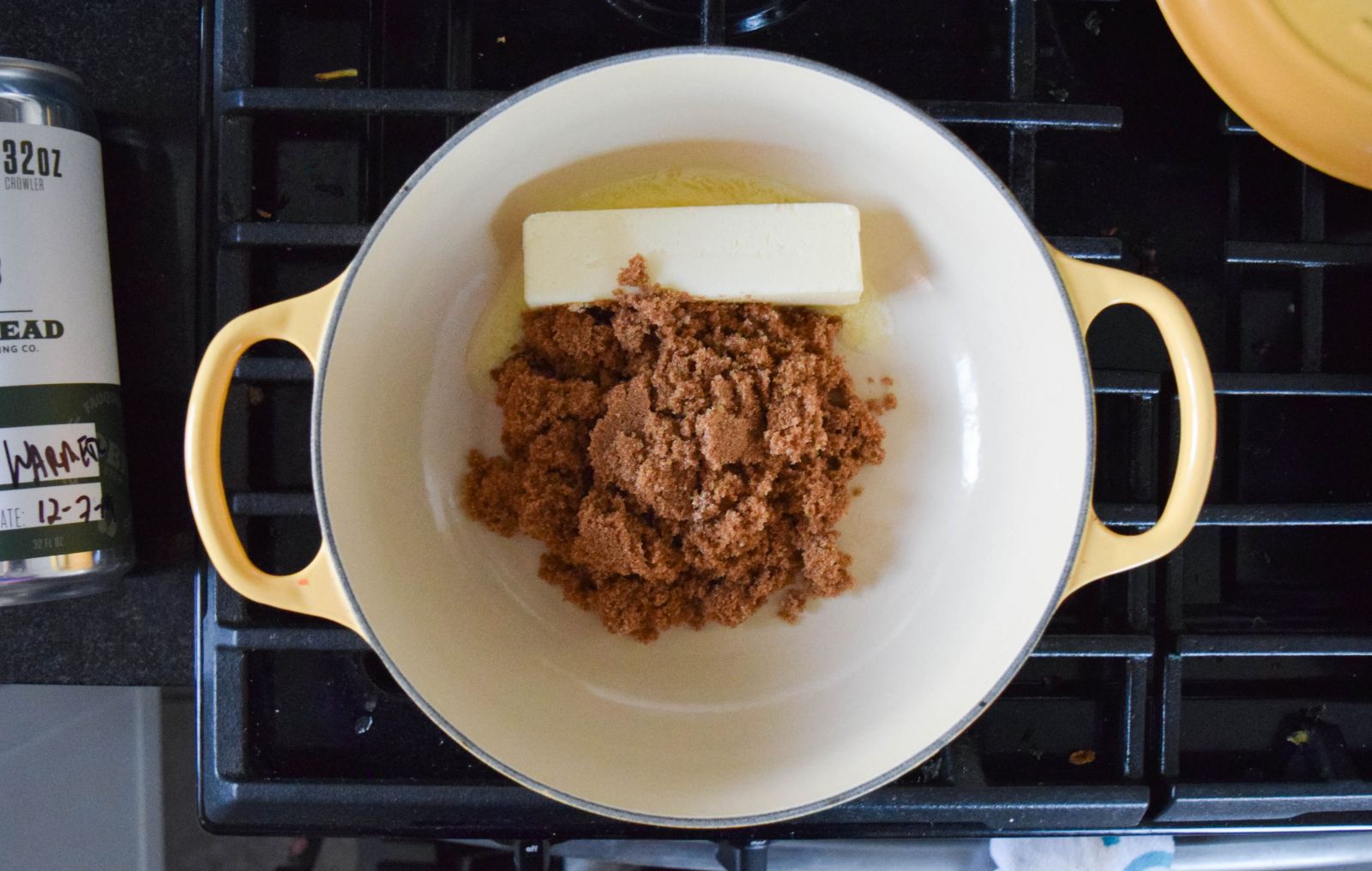 Directions: 
To make the caramel, combine the butter and sugar in a large saucepot set over medium heat. Cook until the butter has melted and the sugar has dissolved.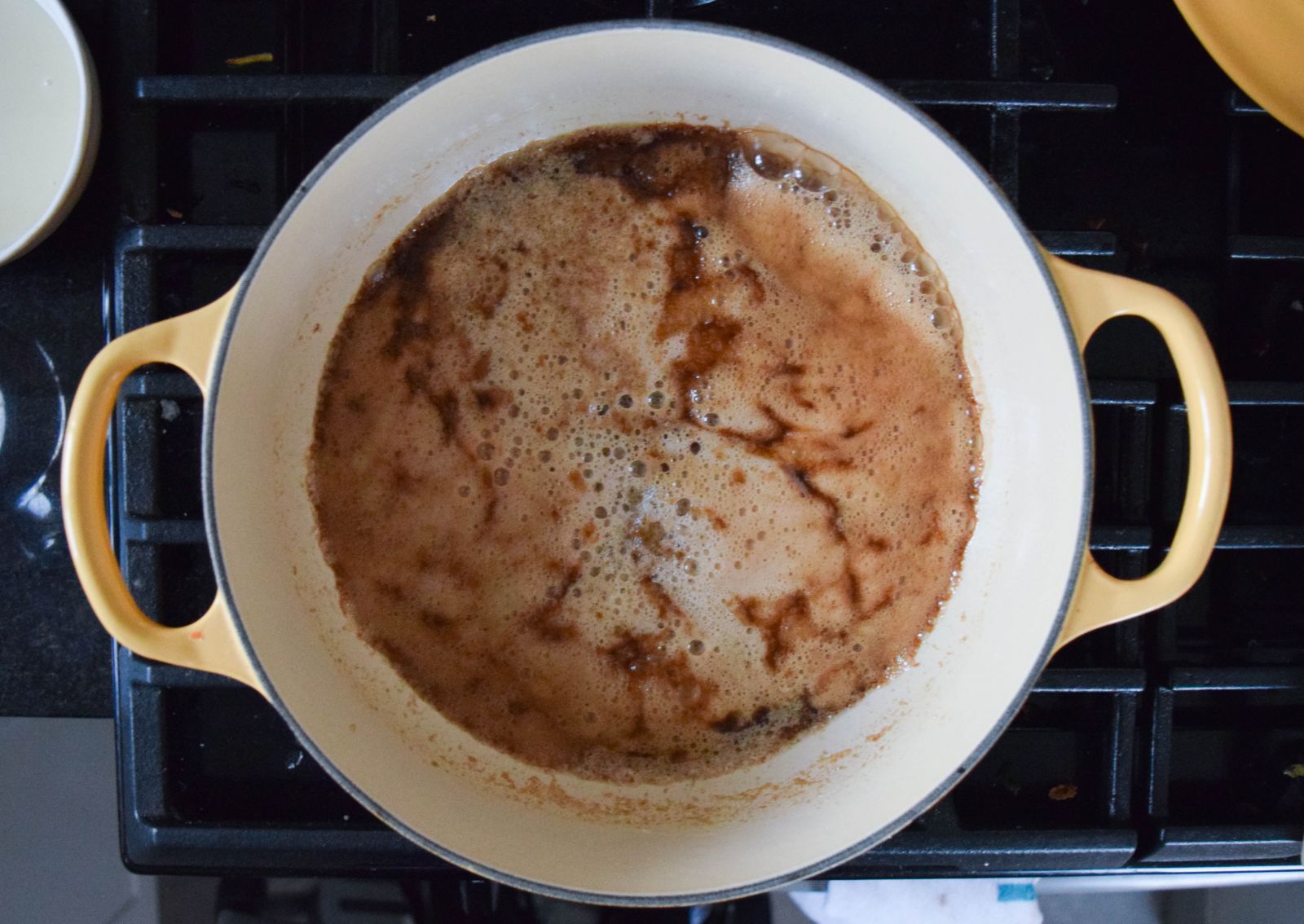 Stir in the corn syrup, sweetened condensed milk, and beer. Cook the mixture, stirring constantly, until it reaches 240°F.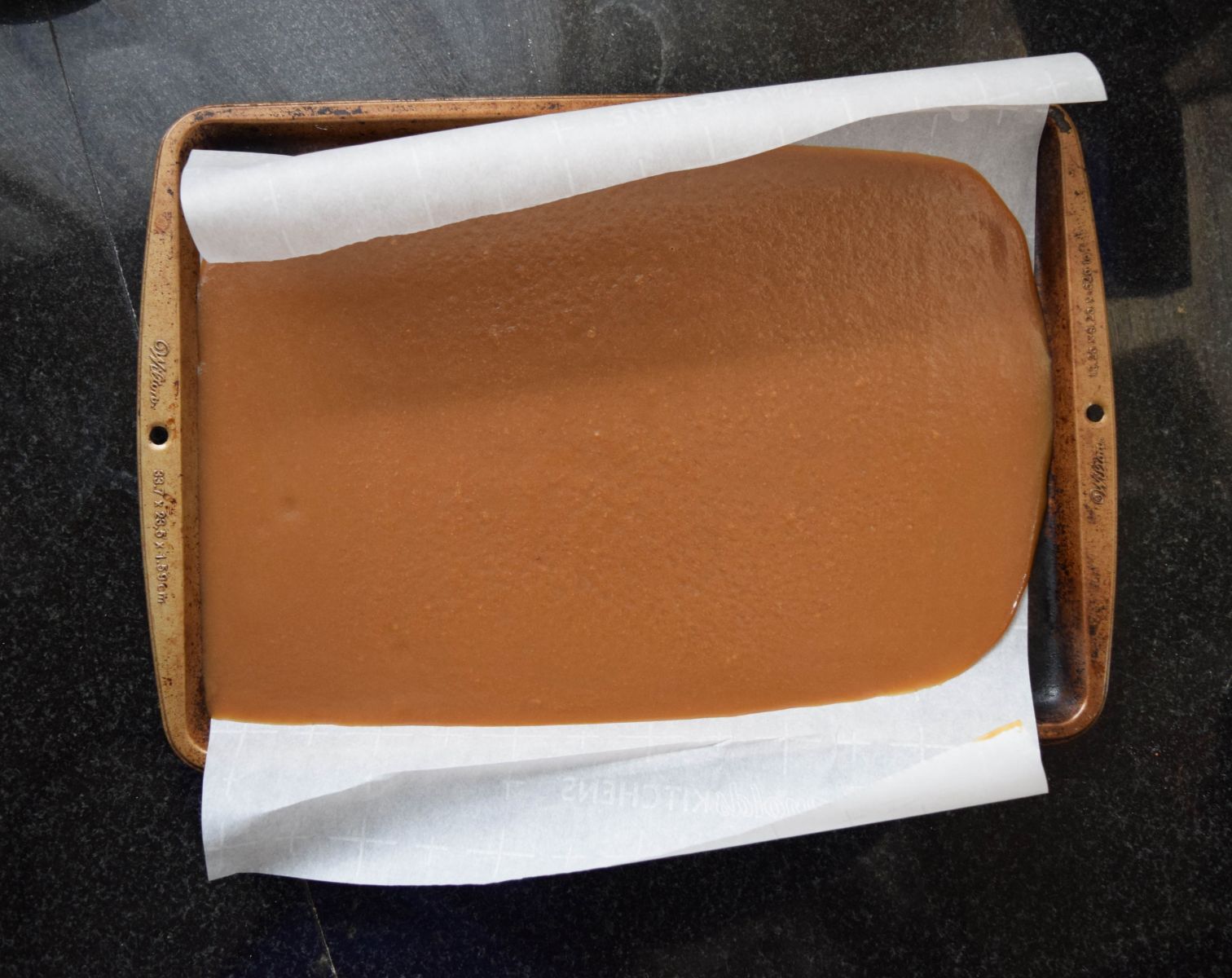 Remove the caramel from the heat and stir in the vanilla and the salt. Set aside to cool. I pour the caramel onto a cookie tray lined with parchment to help it cool faster. 
While the caramel cools, make the cookies. 
Preheat the oven to 375°F and line two cookie trays with parchment.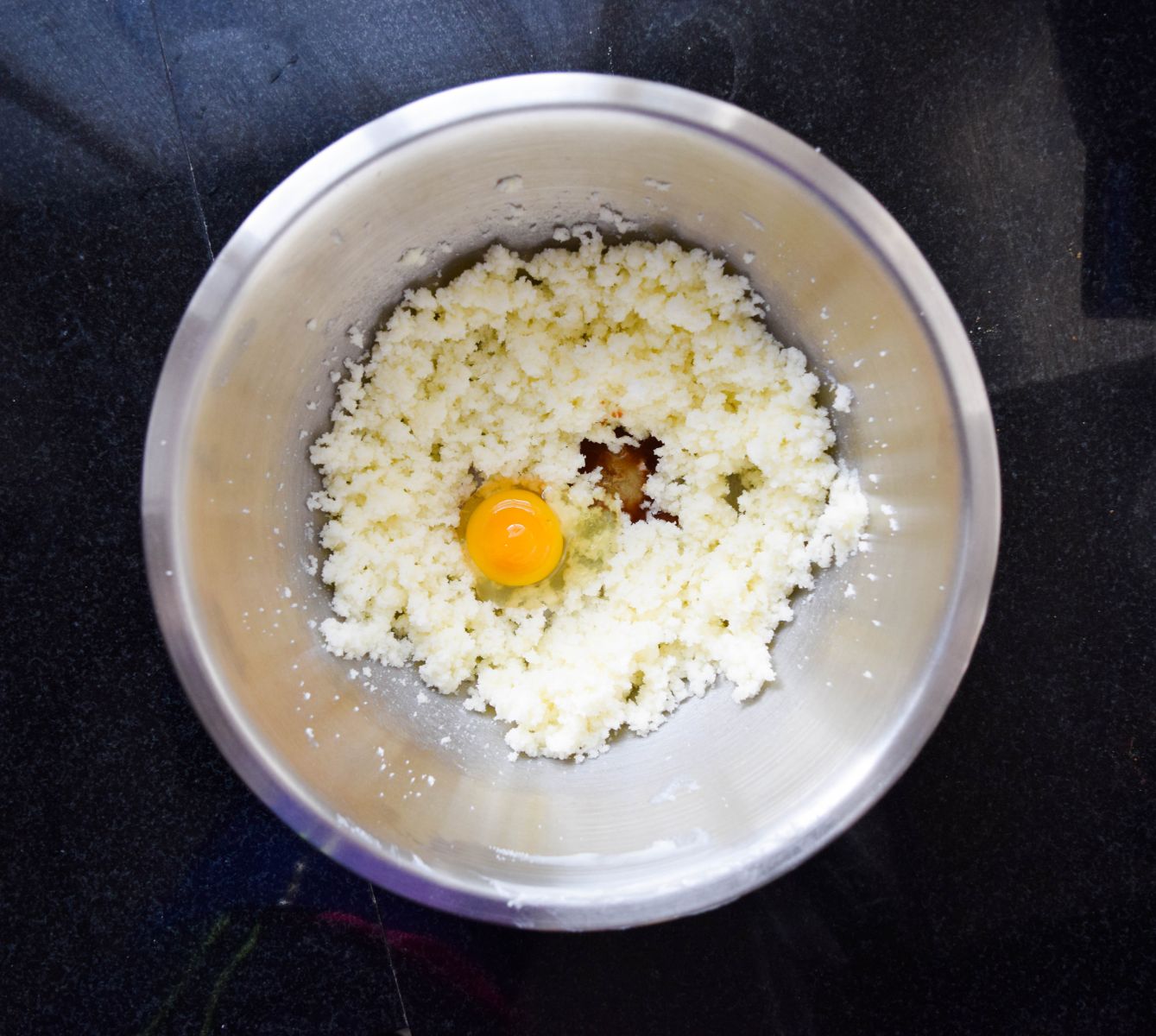 In a large bowl, cream together the butter and sugar using a hand or stand-mixer. Add the egg and vanilla then mix until incorporated.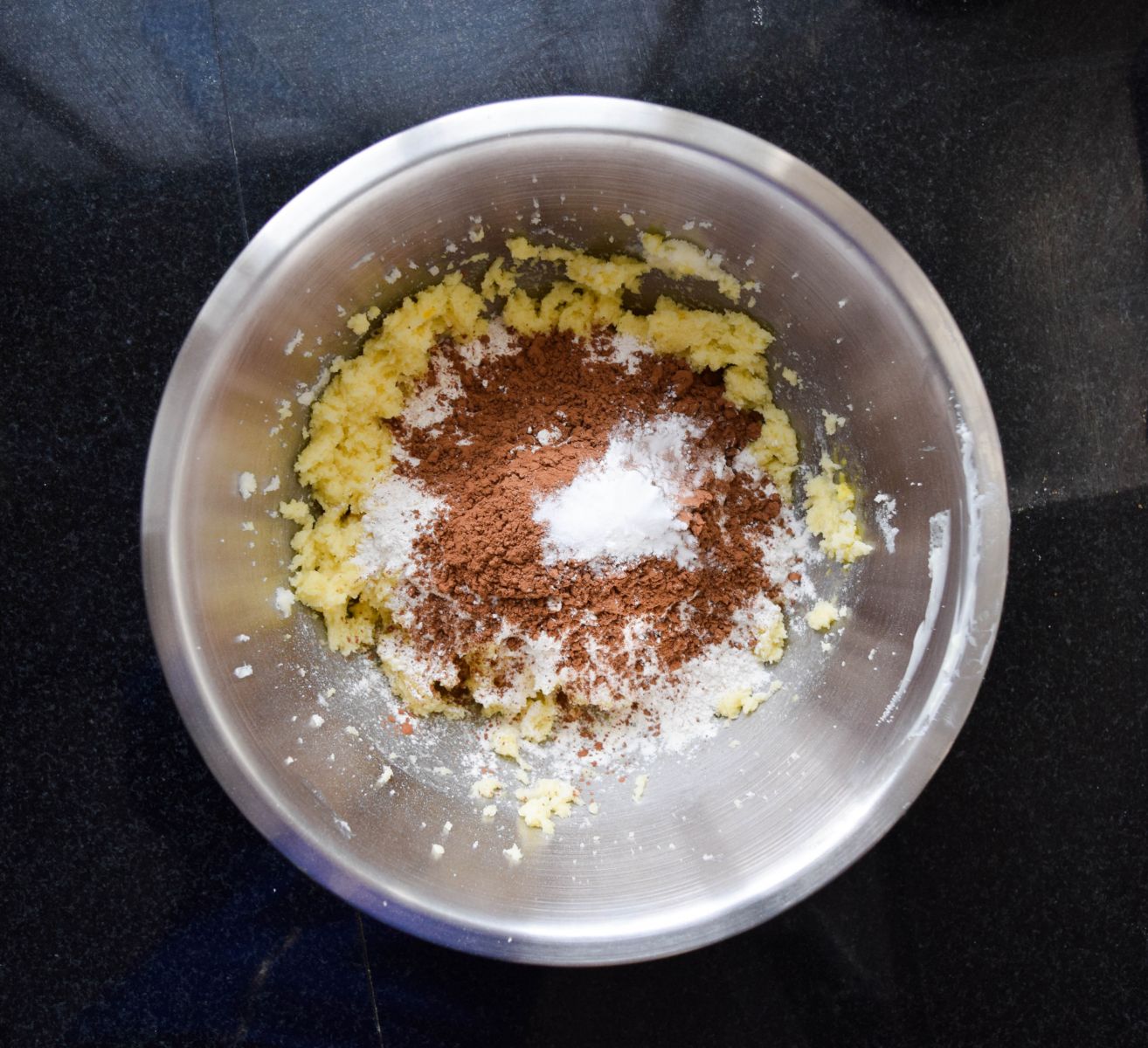 Slowly mix in the flour, cocoa, baking powder, baking soda, and salt. 
Mix until the dough just starts to come together, the mixture will be crumbly.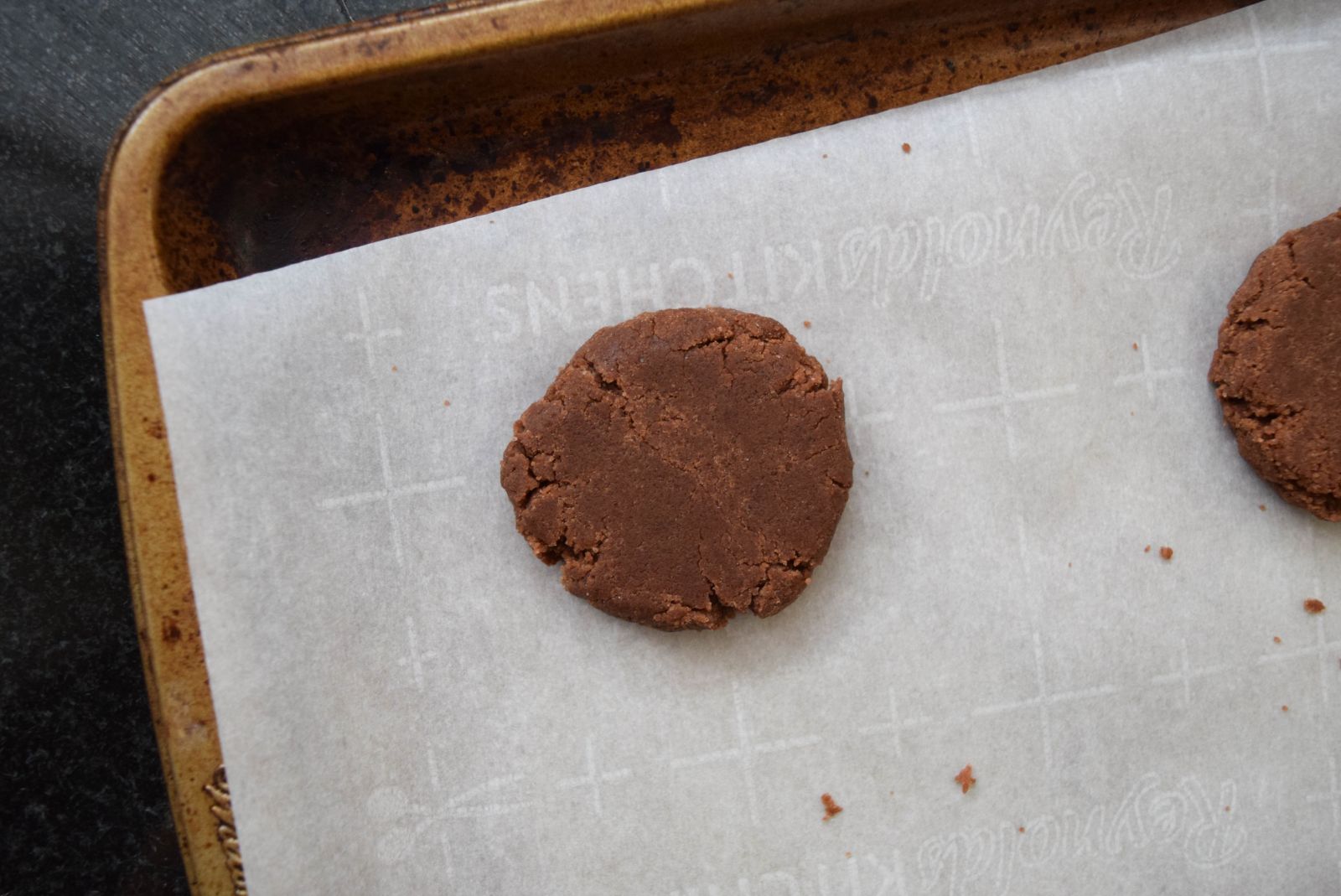 Scoop tablespoon portions of dough into your hands and roll into smooth balls. Transfer the dough balls to the lined cookie sheets and flatten them slightly with the palm of your hand. 
Transfer to the oven and bake for 8 – 10 minutes until puffed slightly. Remove from the oven and allow the cookies to cool completely.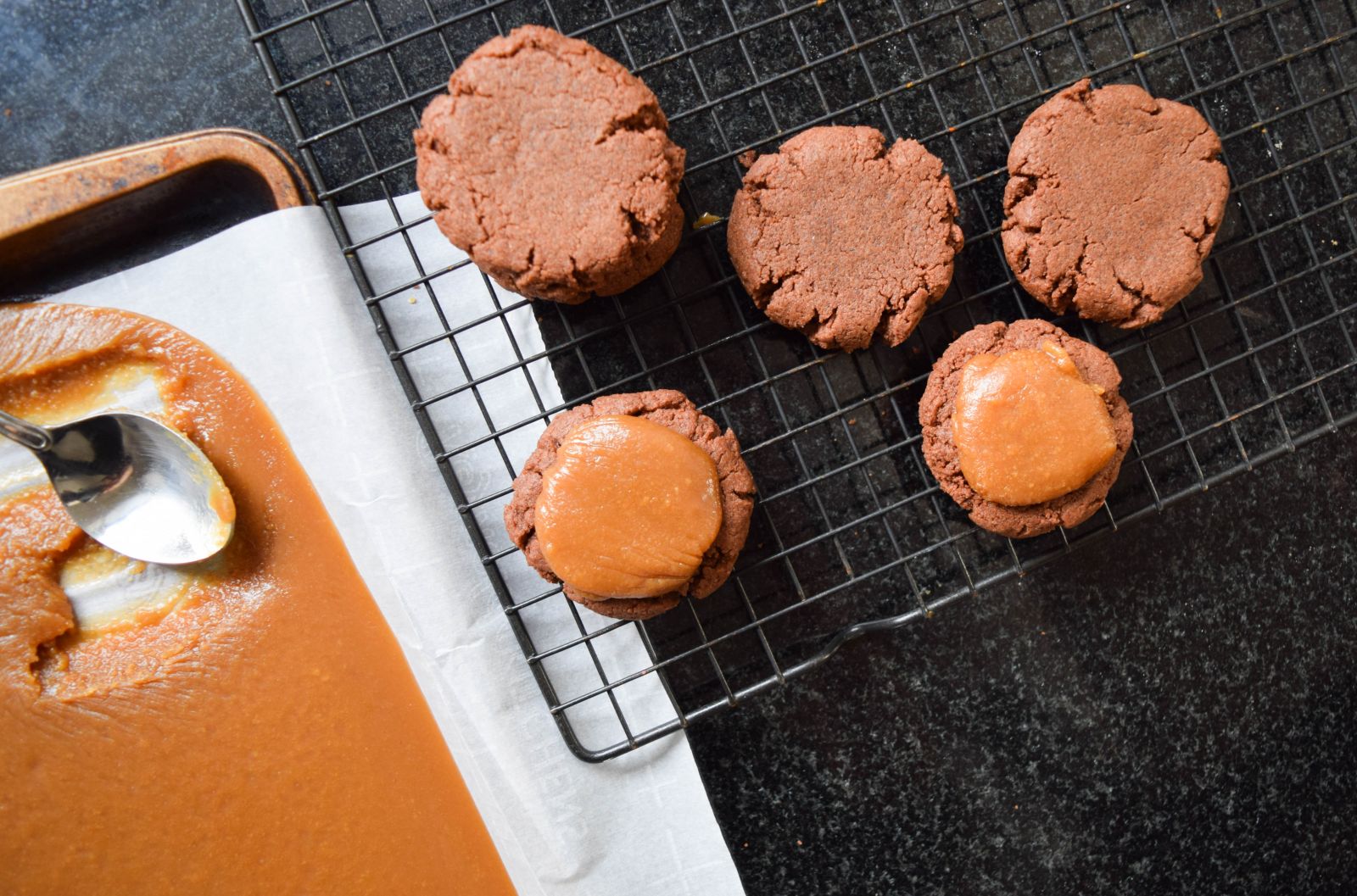 Top half of the cookies with a tablespoon of caramel filling and use the remaining half of the cookies to sandwich the caramel filling. 
Serve immediately and enjoy!