March 15, 2023
Old Bust Head Caramel Macchiato Stout & Cinnamon Waffles
Recipe & Photos by Kaitlin Hill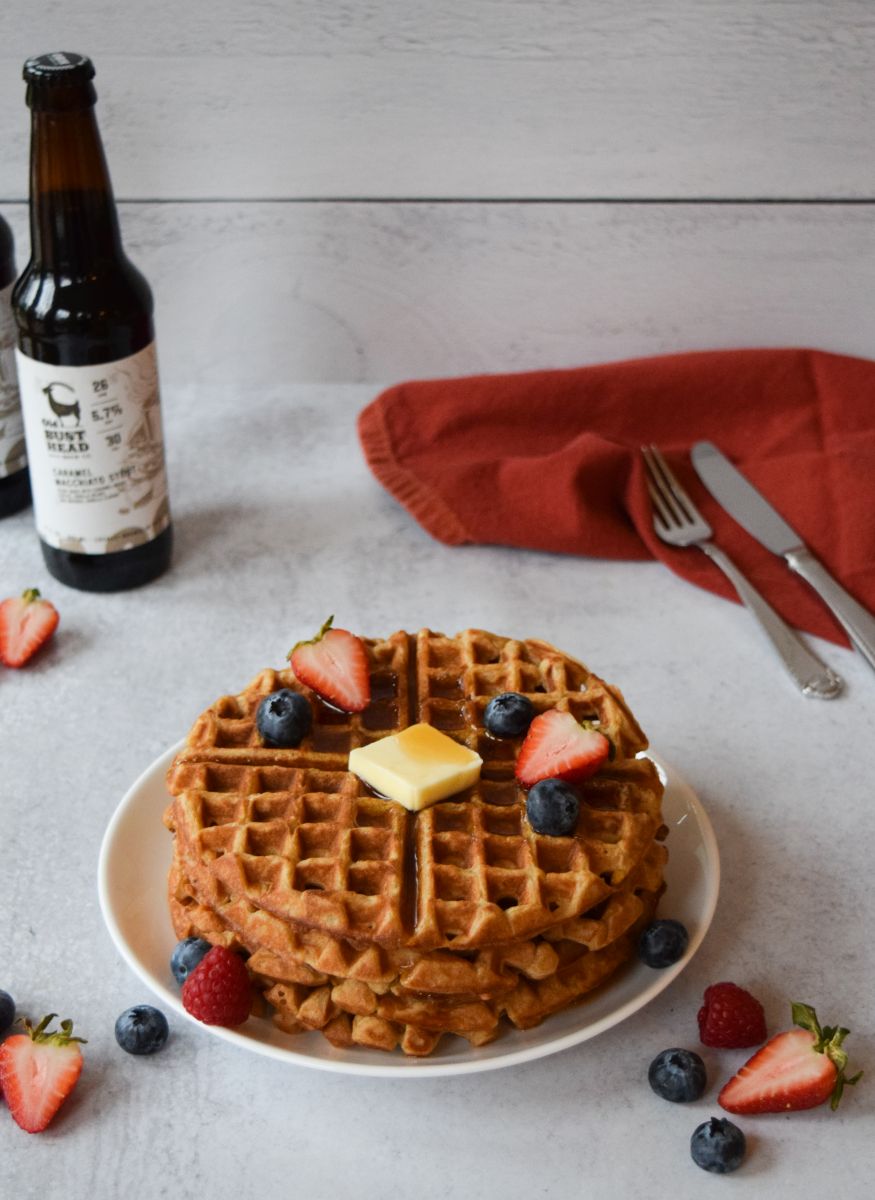 You can have your beer for breakfast and eat it too with these Old Bust Head Caramel Macchiato Stout & Cinnamon Waffles. The waffle batter is super simple, requiring only a few staple ingredients. The beer's notes of iced coffee, vanilla, and caramel make it the perfect addition to this subtly sweet waffle recipe that takes about ten minutes to put together. Top your waffles with a pat of butter, some berries, and a waterfall of maple syrup for a breakfast or brunch that will easily impress guests!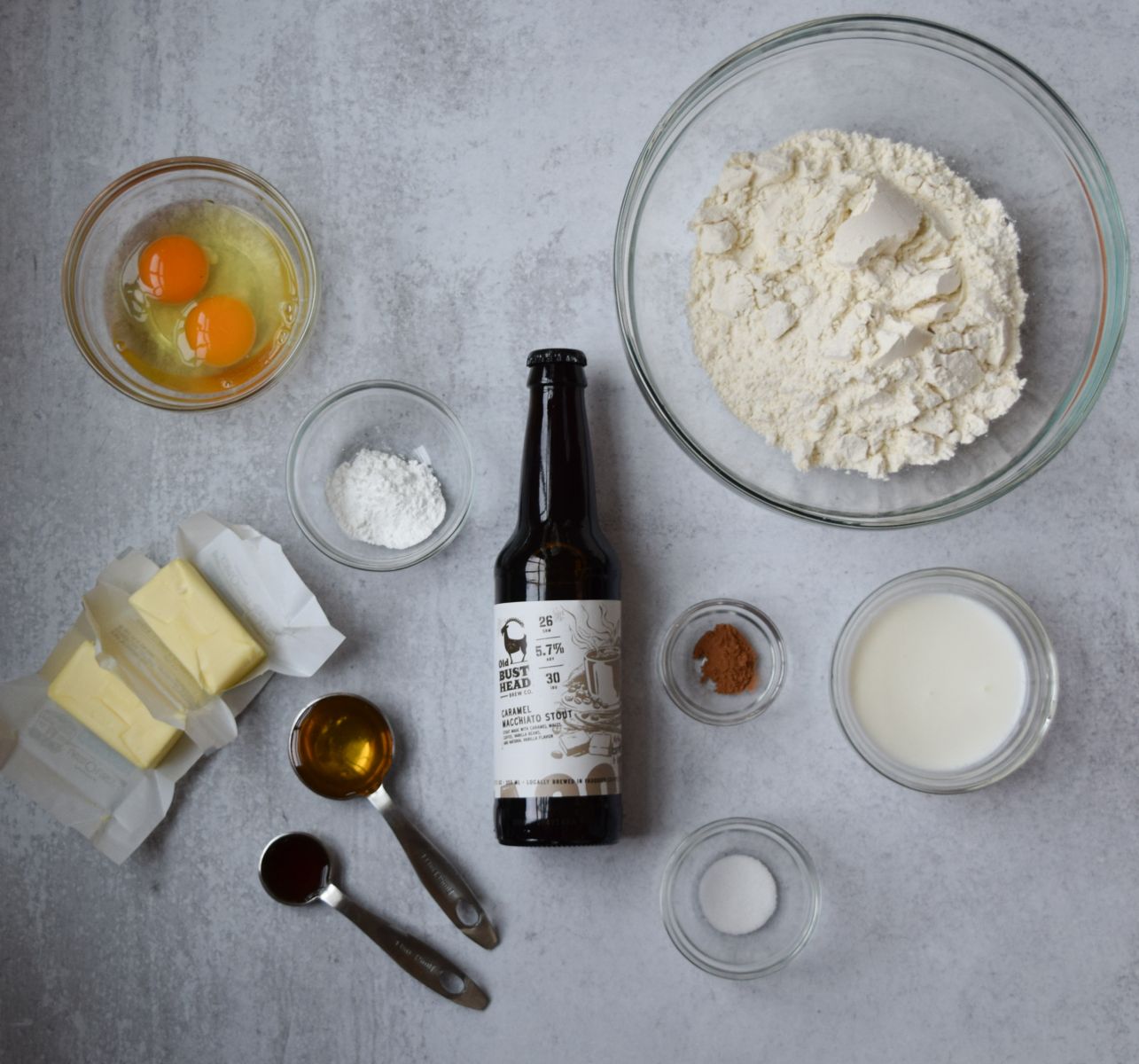 Makes 8 waffles 
Ingredients: 
2 cups of all-purpose flour
1 tablespoon of baking powder
1 teaspoon of cinnamon
½ teaspoon of salt
1 stick of butter, melted
2 eggs
1 tablespoon of honey
1 teaspoon of vanilla
1, 12-ounce bottle of Old Bust Head Caramel Macchiato Stout
Directions: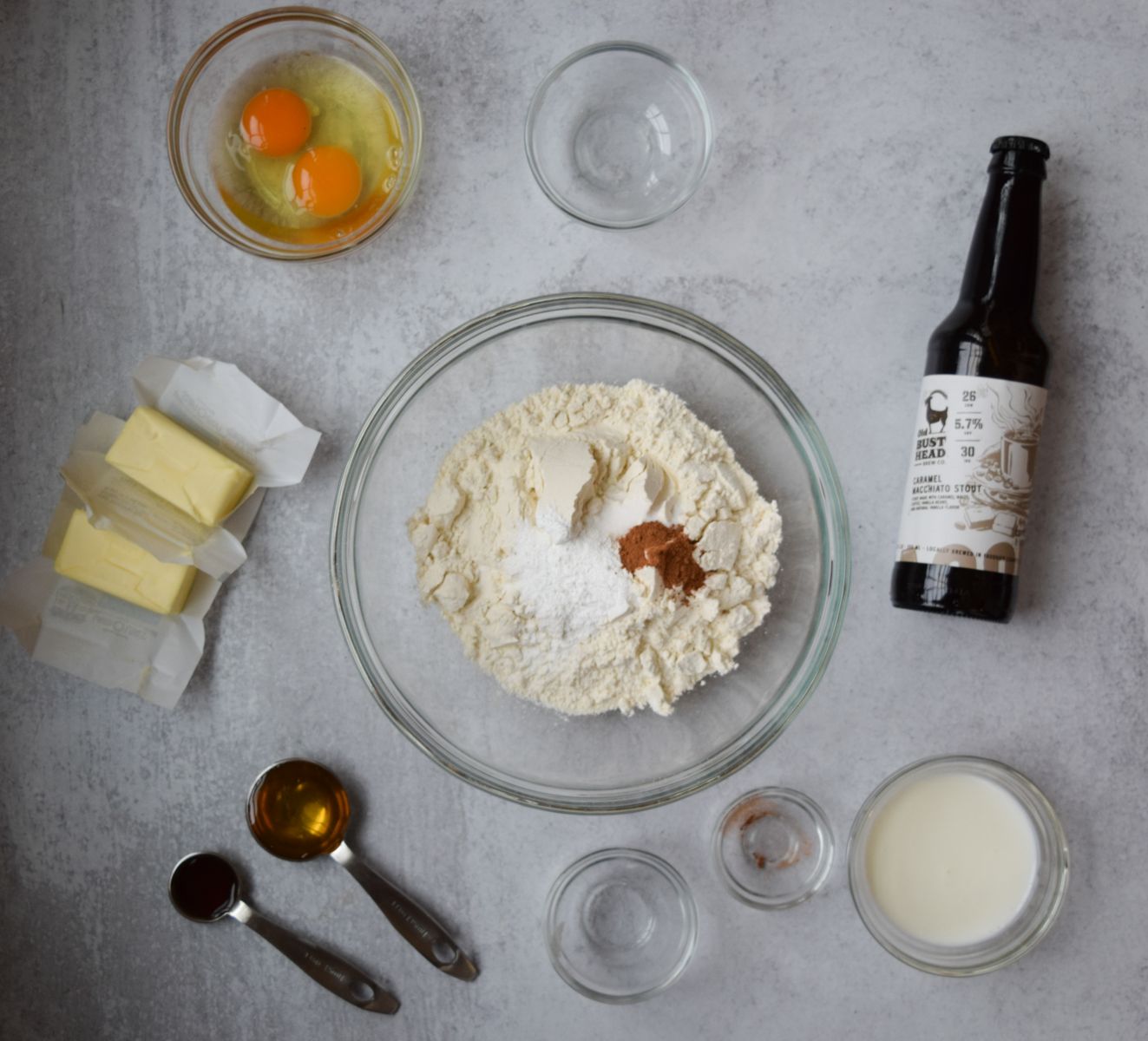 In a large bowl, mix the flour, baking powder, cinnamon, and salt.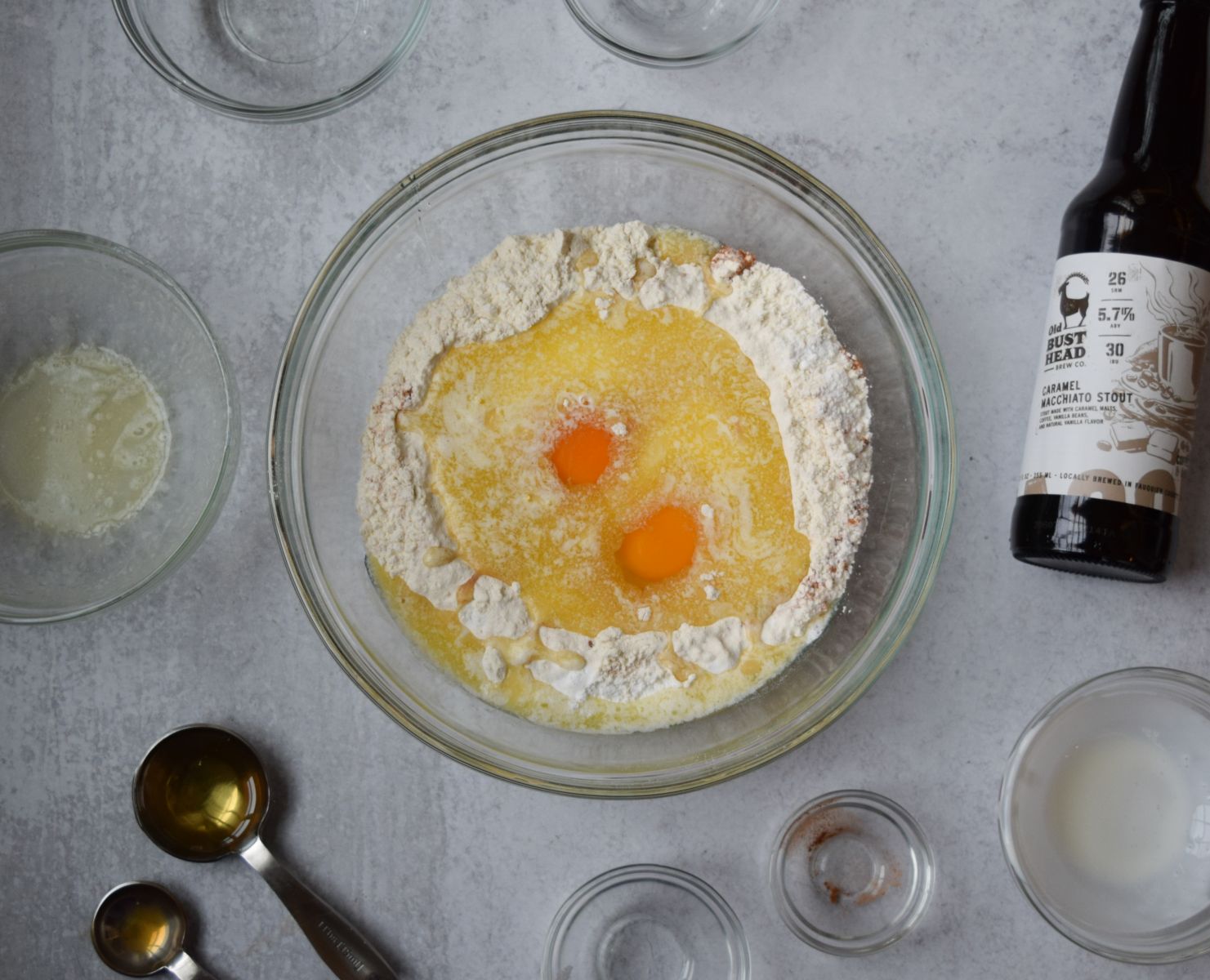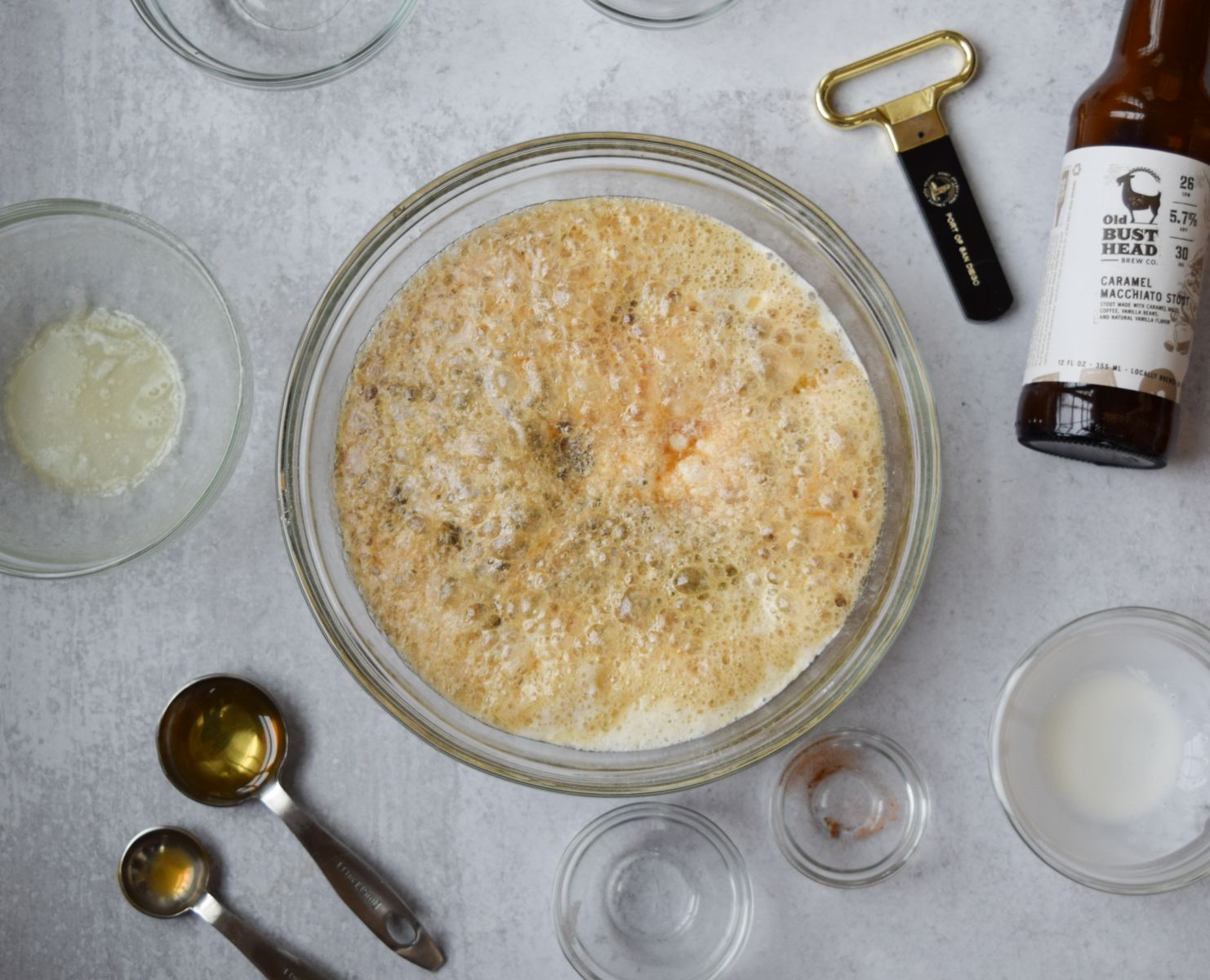 Add the butter, eggs, honey, vanilla, and beer. Stir until combined and there are no wet or dry pockets in the batter. Set the batter aside while you preheat the waffle maker.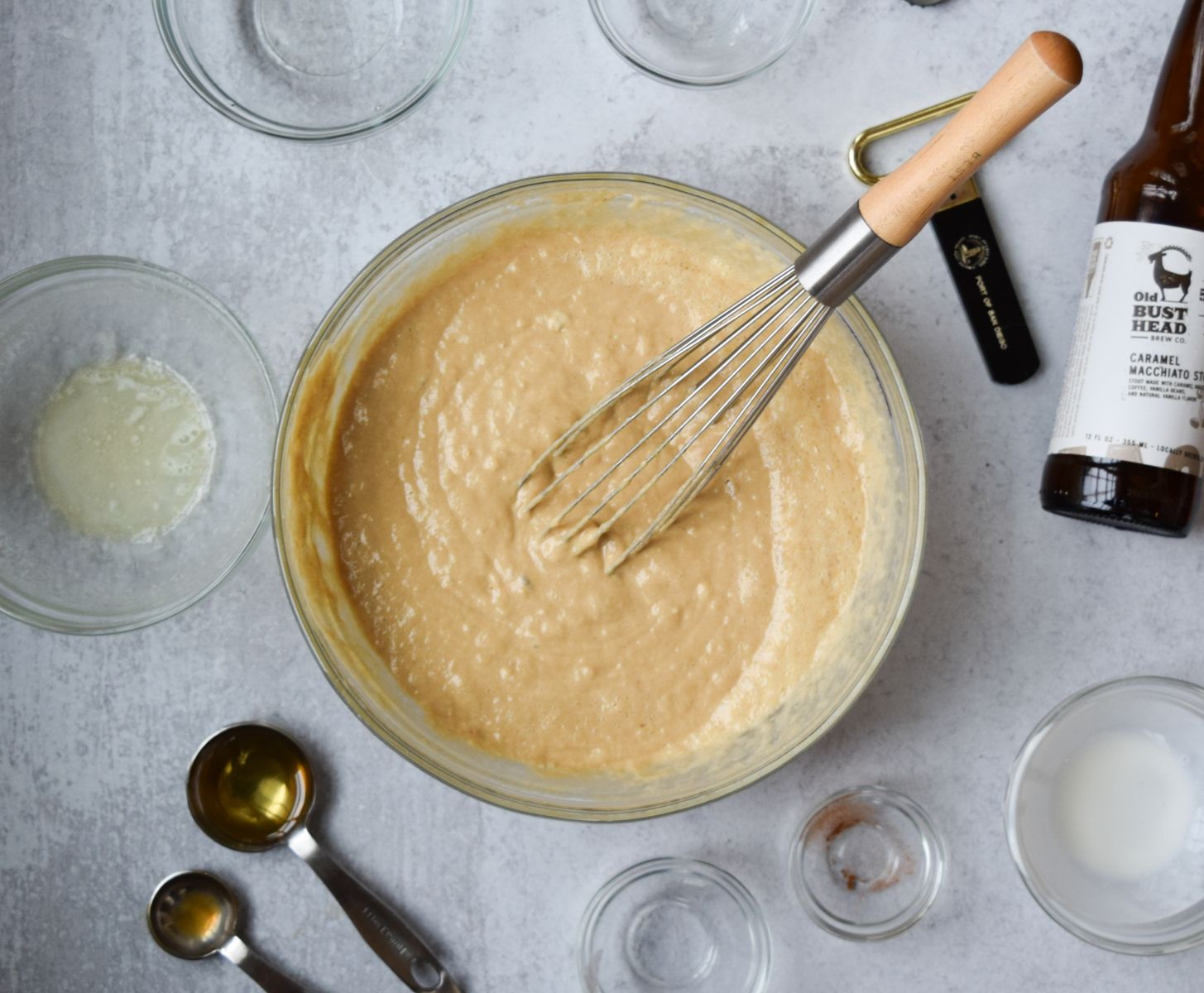 Heat your waffle maker to medium-high heat. I set mine between setting 3 and 4 out of 5. Lightly grease the waffle maker with neutral oil, add a ladleful of batter, and close it. Cook for 1 ½ to 2 minutes until golden and crispy. Cooking time will depend on the make and size of your waffle maker. Mine is a 9-inch, round waffle maker.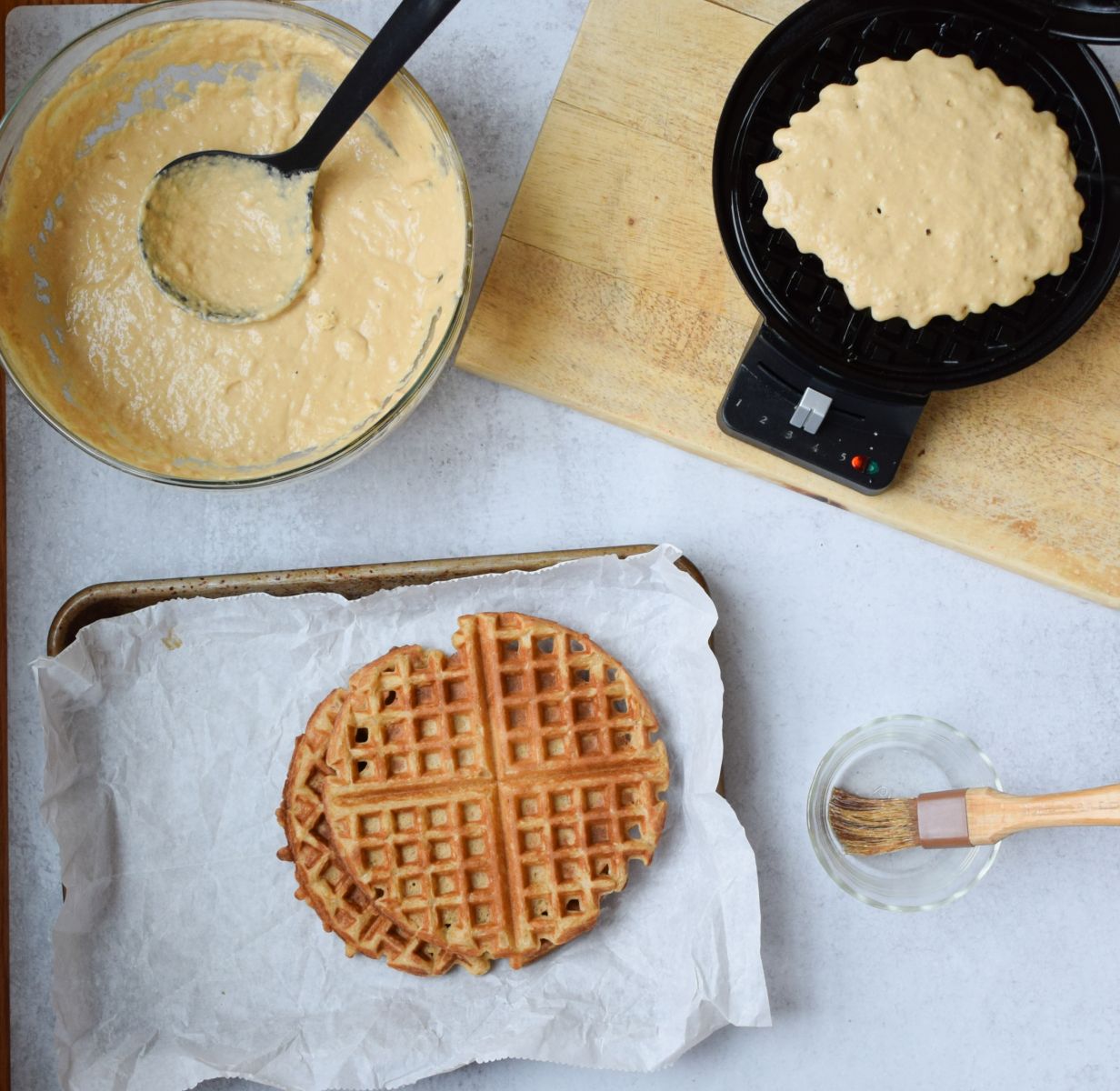 Repeat the process with the remaining batter, until finished. Top the waffles with your preferred toppings. I used butter, berries, and maple syrup. Enjoy immediately! 
Waffles can be stored in the fridge for three to four days and reheated in a toaster or in the oven at 350°F for 5 to 10 minutes.