December 20, 2022
Old Bust Head Peppermint Caramel Macchiato Stout Toffee-Bark
Recipe & Photos by Kaitlin Hill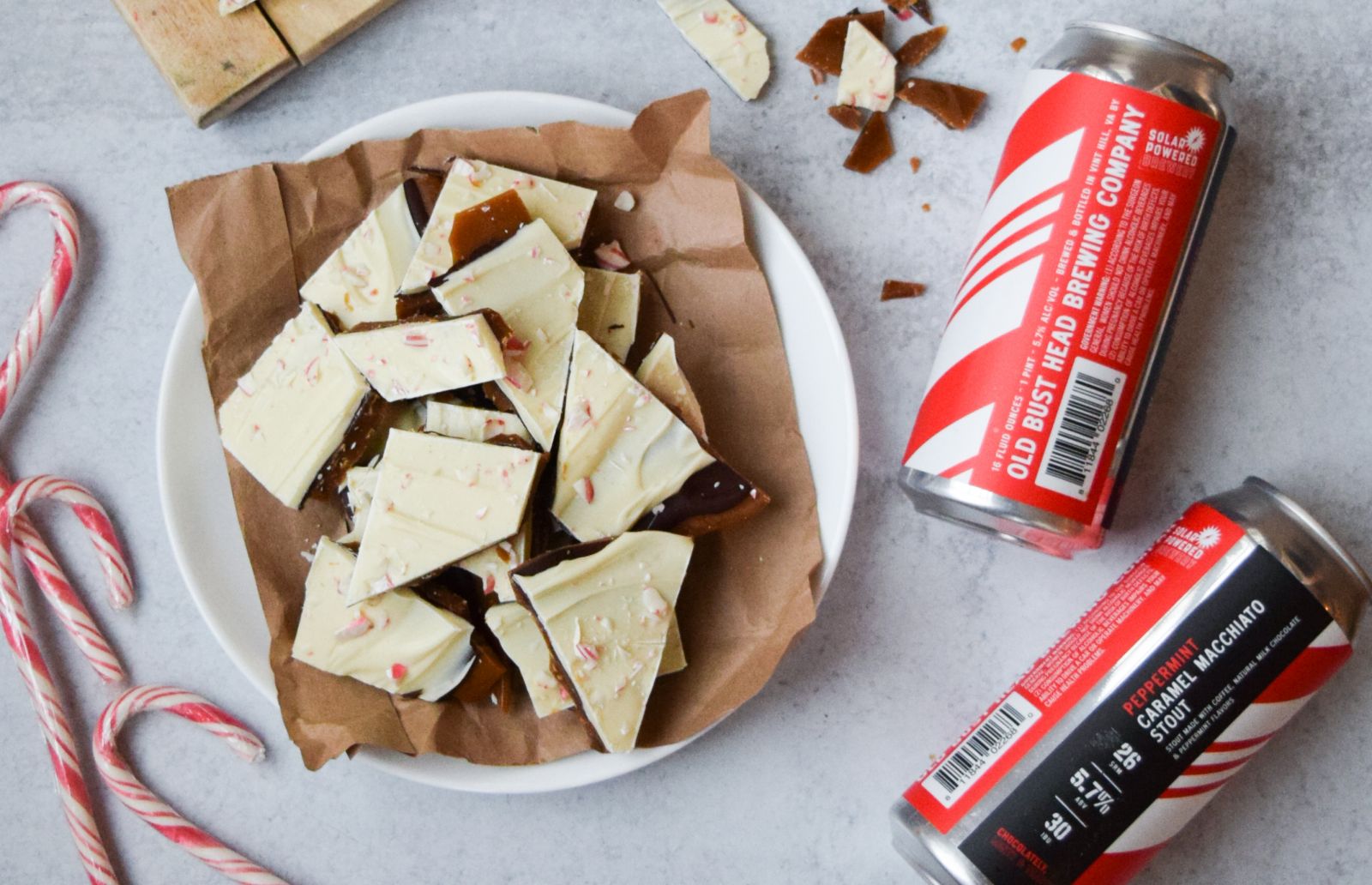 Each December, buttery toffee and peppermint-flavored bark can be found in cookie swaps, on holiday tables, or in pretty tins to be bought as stocking stuffers. This year, combine both treats into one for a holiday sweet that is the best of both worlds. The beer-infused toffee is rich and crunchy with hints of dark chocolate and coffee from the Old Bust Head Peppermint Caramel Macchiato Stout. The added peppermint bark layer adds even more decadence with creamy white chocolate and a hit of freshness from the peppermint. Make a batch and give it as a gift or treat yourself this holiday with something easy to make and even easier to eat!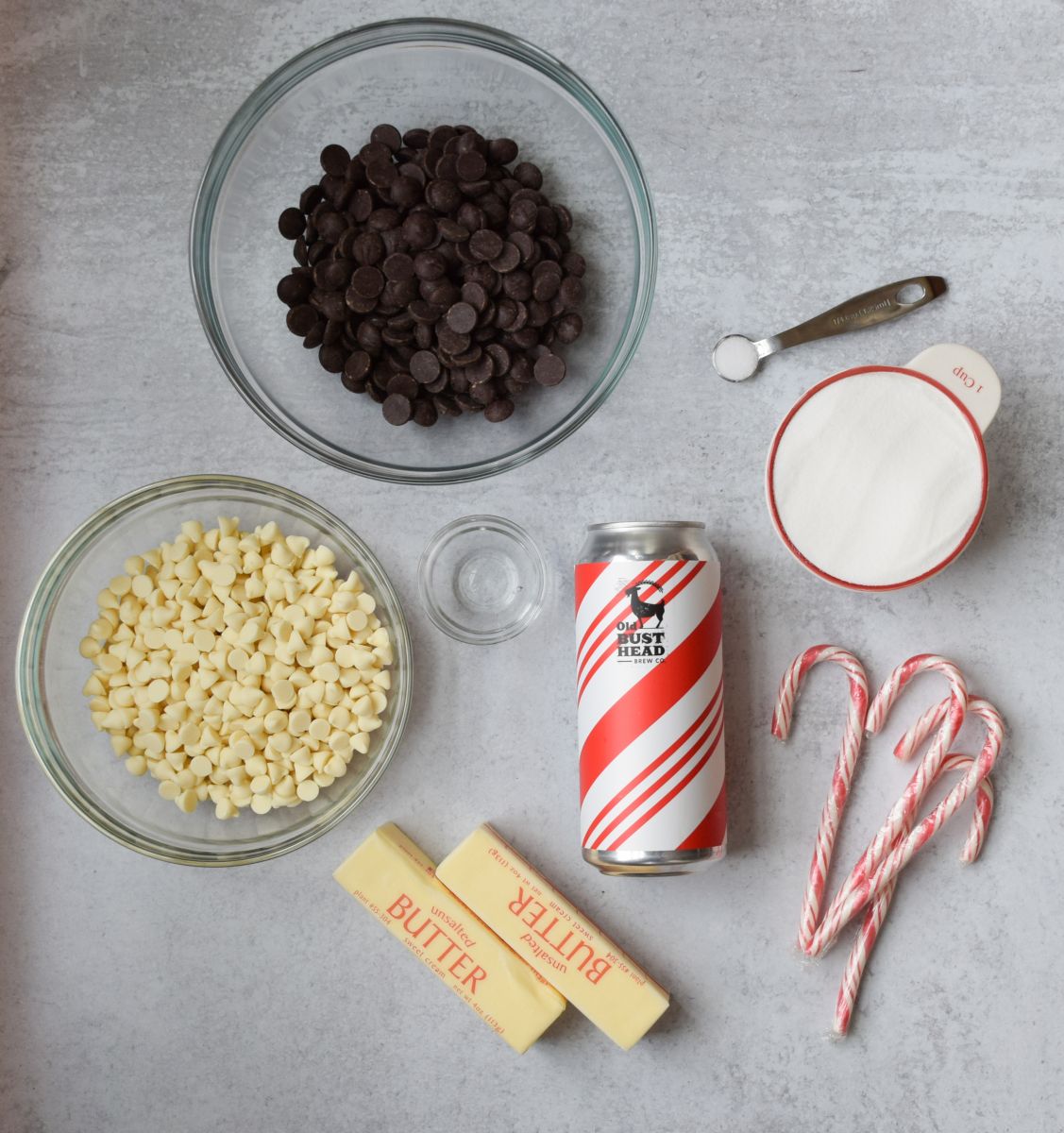 Ingredients: 
1 cup of granulated sugar
2 sticks of unsalted butter
½ cup of Old Bust Head Peppermint Caramel Macchiato Stout
¼ teaspoon of salt 
6 ounces of bittersweet chocolate chips
6 ounces of white chocolate chips
¼ teaspoon of peppermint extract
3 regular candy canes, crushed 
Directions: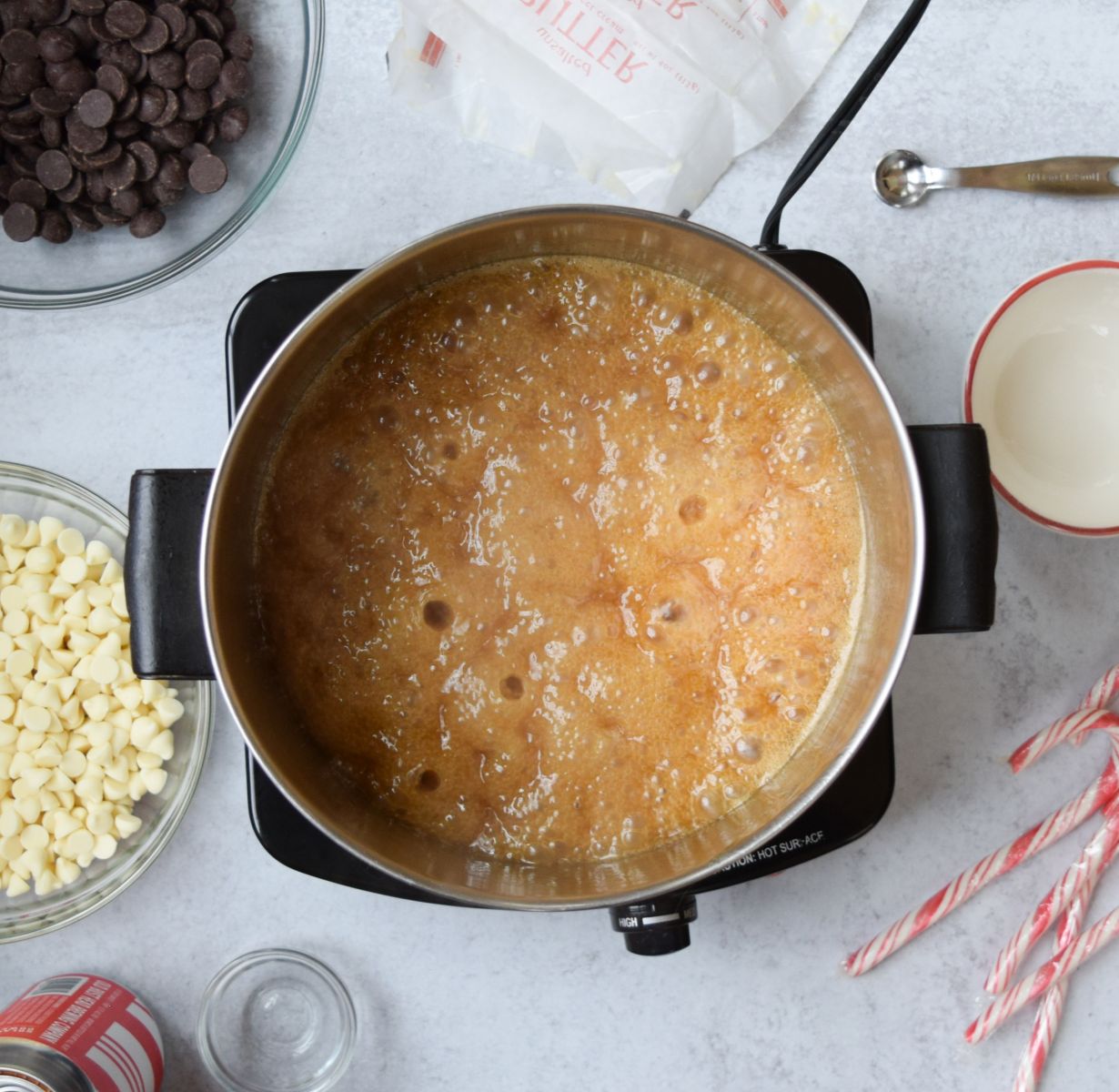 Line a 9x13-inch cookie tray with a silpat or parchment paper. Set aside.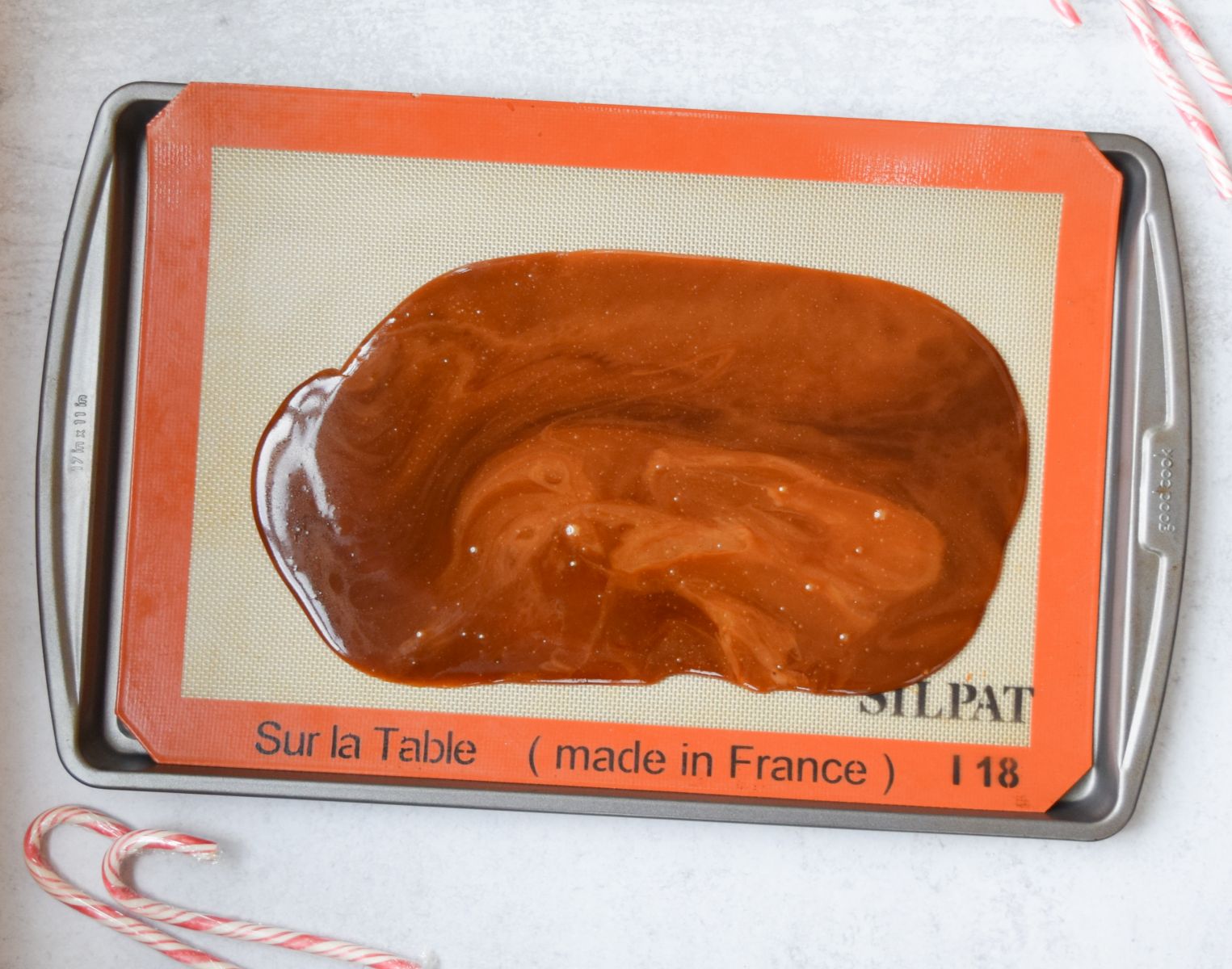 Make the toffee by placing the sugar, butter, and beer in a large saucepot set over medium-high heat. While constantly stirring, cook the mixture until it starts to bubble and changes in color. It will change form a light amber to a dark amber this will take about 15 minutes. Once a candy thermometer reaches 290°F, carefully pour the toffee on the prepared tray and spread it out into a thin layer. This can be done with a spatula, or by tilting the tray so the mixture flows toward each corner. Set the toffee aside to cool and harden completely, which will take about 20 minutes.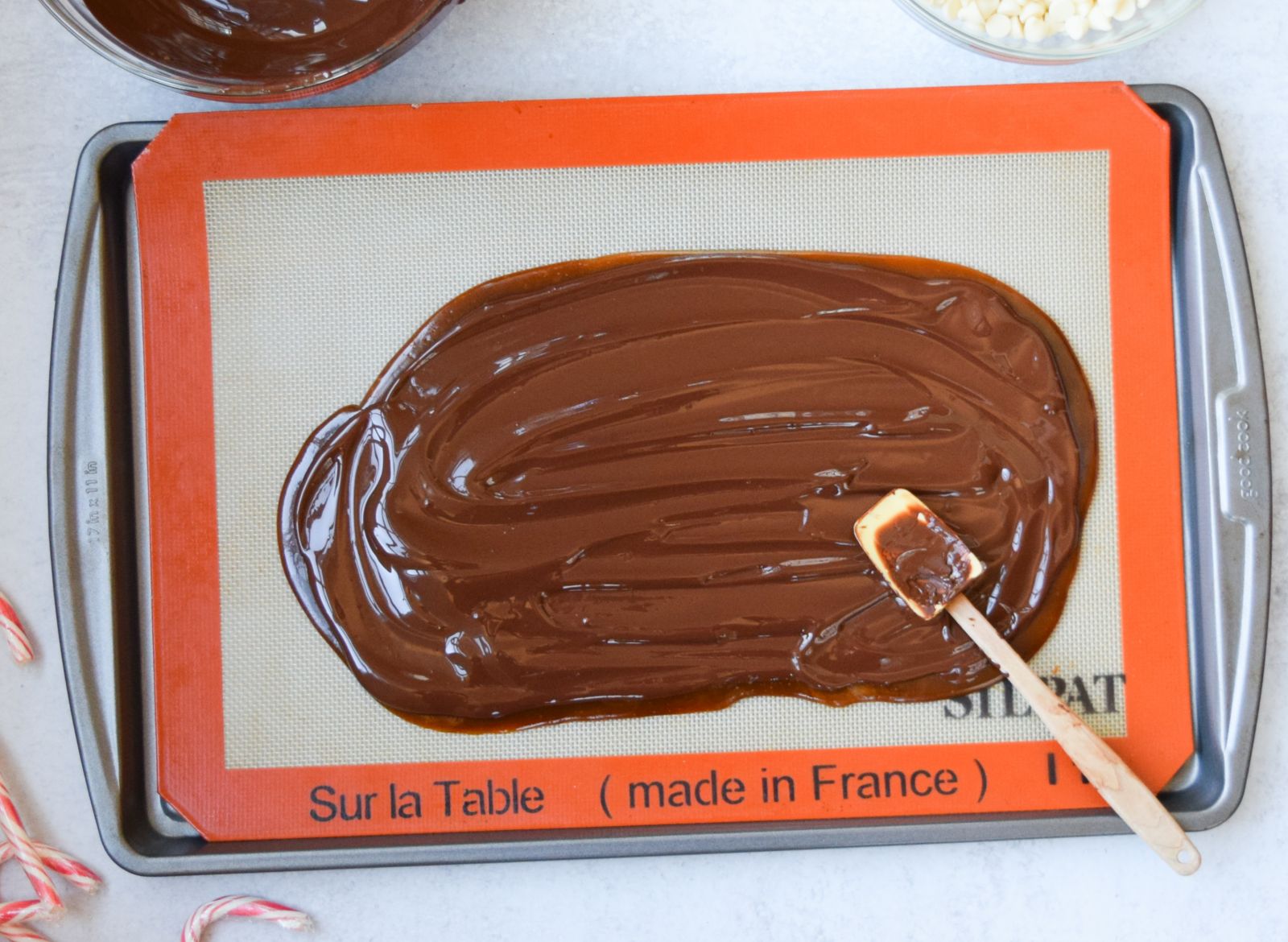 Once the toffee is cool, you are ready to add the peppermint bark layer. Melt the bittersweet chocolate chips in 30-second intervals in a heat safe bowl in the microwave. Continue with the 30-second intervals, stirring between each, until the chocolate is completely smooth. 
Using a spatula, spread the chocolate over the cooled toffee right to the edges. Place in the fridge to set for 15 minutes. 
While the bittersweet chocolate is setting, melt the white chocolate chips using the same method as the bittersweet chocolate chips. 
Once the bittersweet chocolate is set, remove the cookie tray from the fridge, and spread the melted white chocolate over the bittersweet chocolate.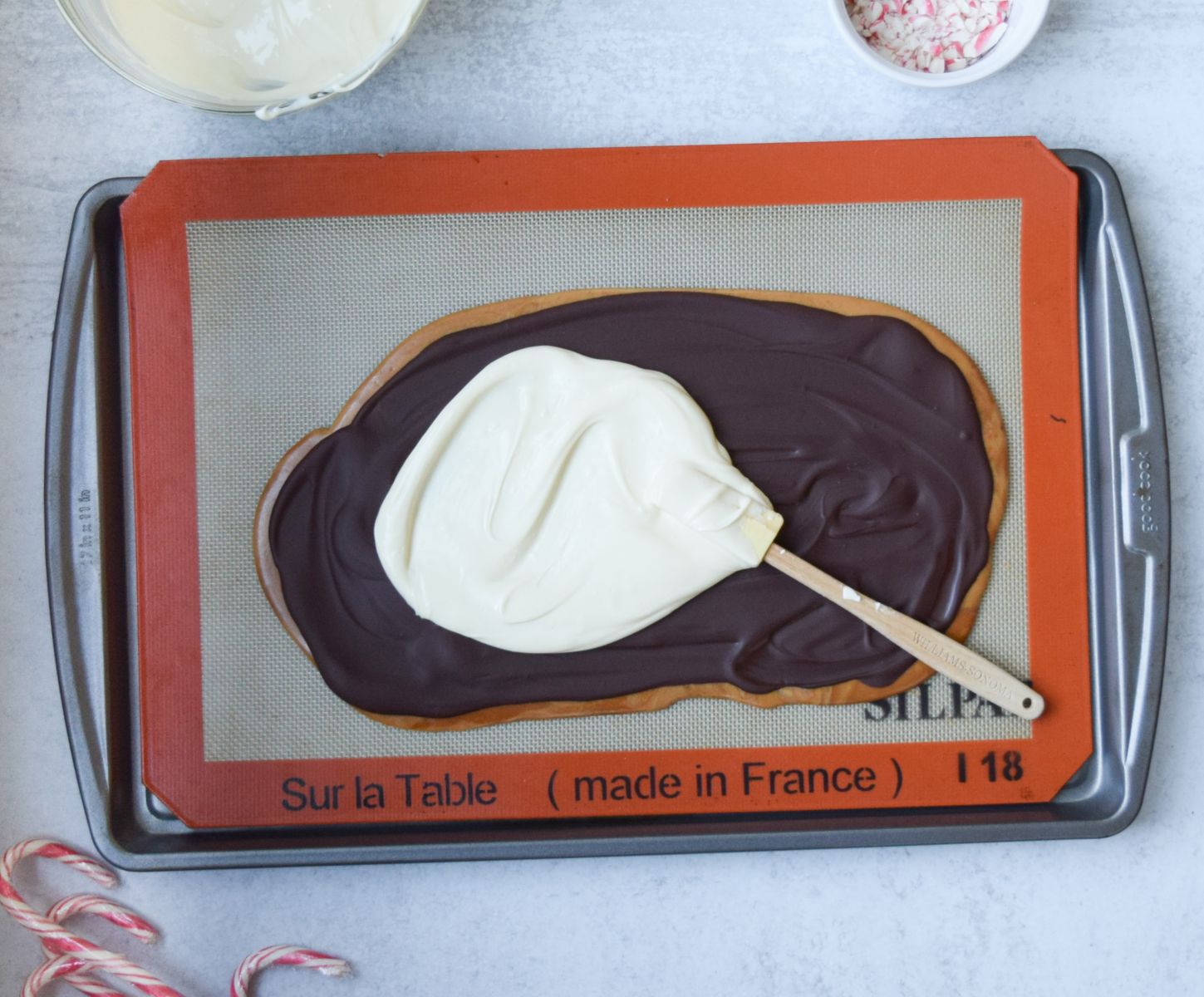 Top the white chocolate with the crushed candy canes and place in the fridge to set for an additional 15 minutes.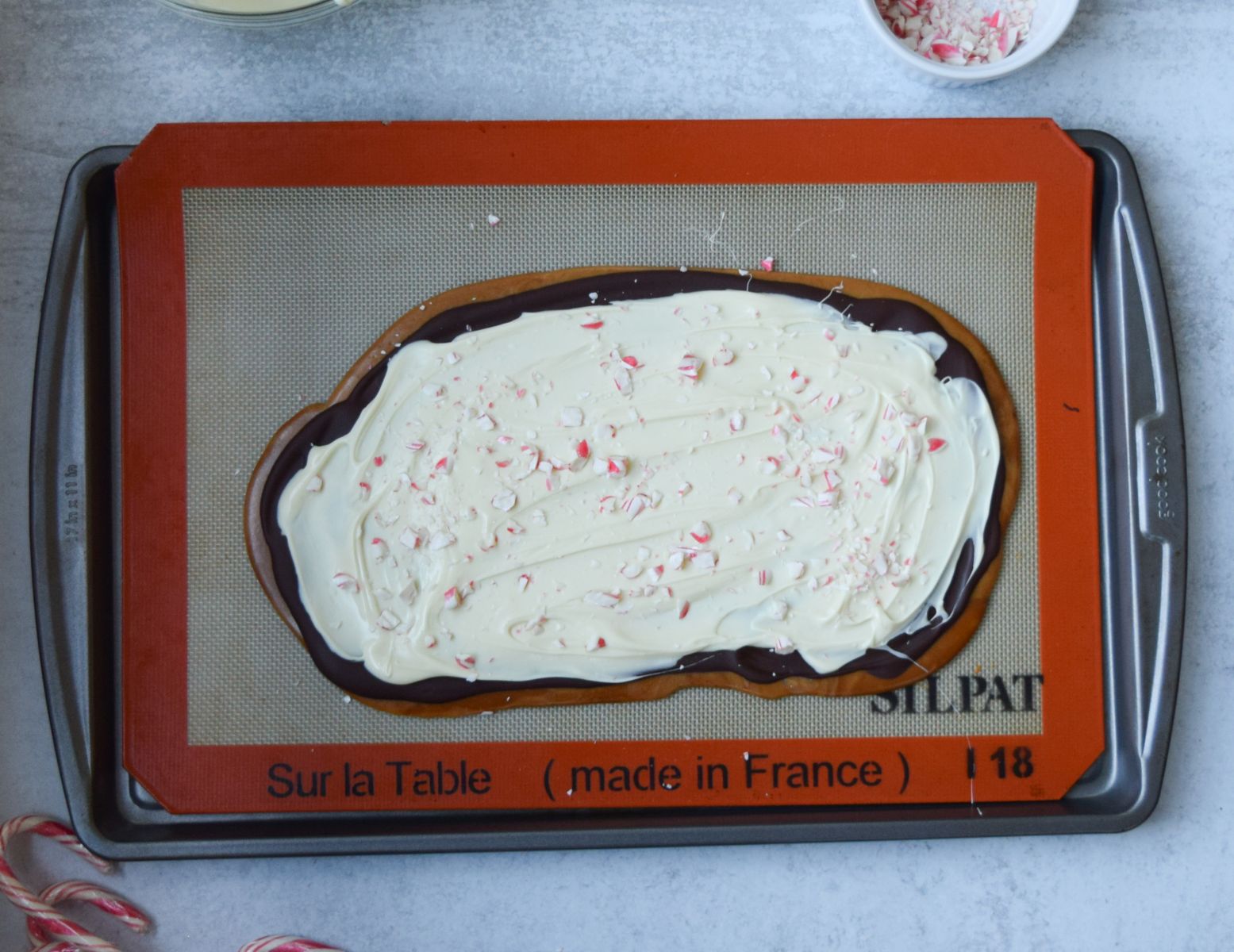 Once set, transfer the toffee-bark to a cutting board and, using a very sharp knife, cut into chunks for serving. You can store the bark in the fridge for up to two weeks if it doesn't get devoured straight away!