May 29, 2023
Shore Runner IPA Steamed Lobster Rolls with Brown Butter and Chives
Recipe & Photos by Kaitlin Hill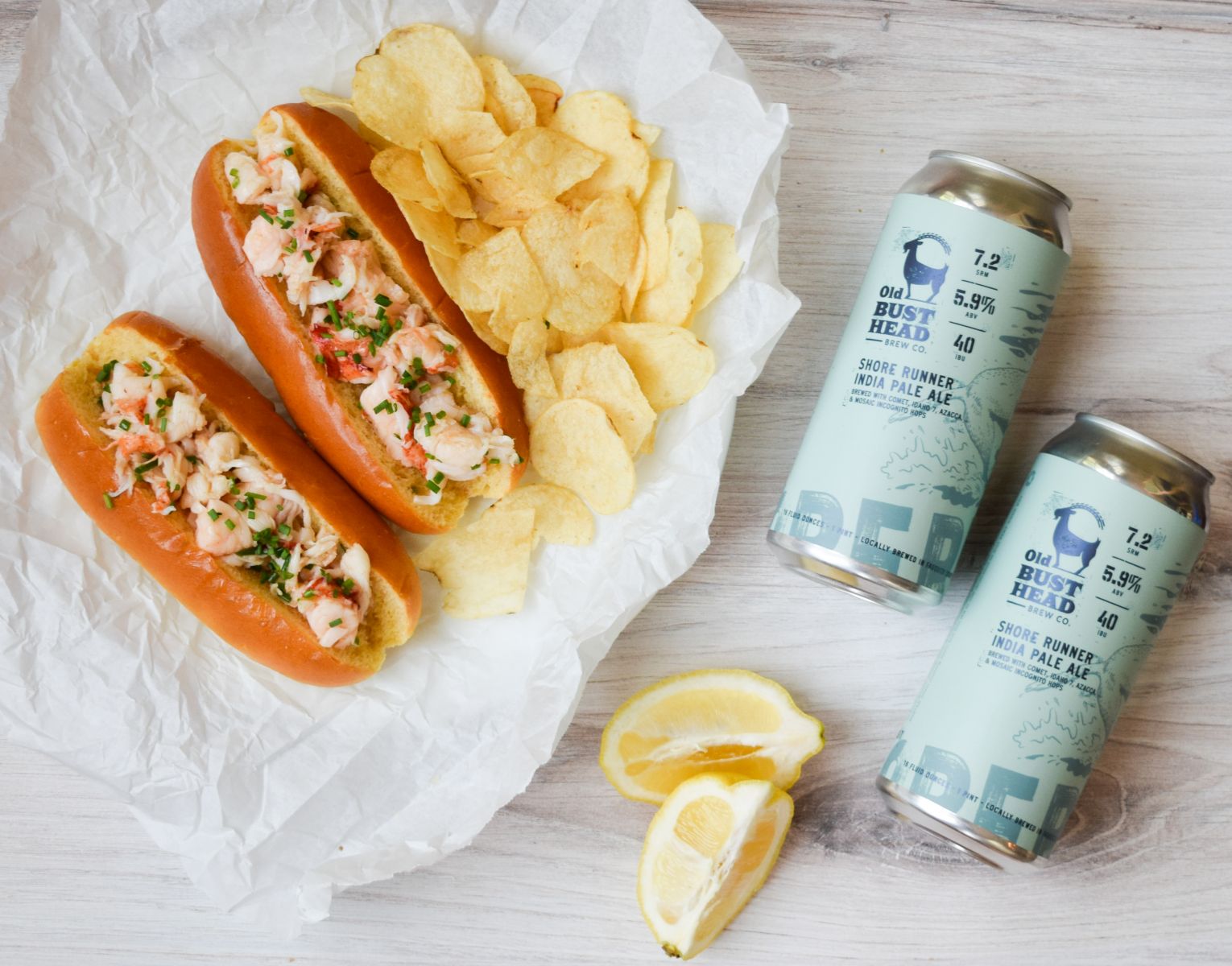 If you have 20 minutes, you have Lobster Rolls. These seaside staples are much easier to make than you might think and require surprisingly few ingredients. I jazz mine up by steaming the lobster tails in Shore Runner IPA and tossing the meat in brown butter and lemon sauce and topping with a sprinkle of chives. Serve with a side of your favorite potato chips and an ice-cold Shore Runner for a summertime lunch or dinner that is sure to transport you to the coast in no time!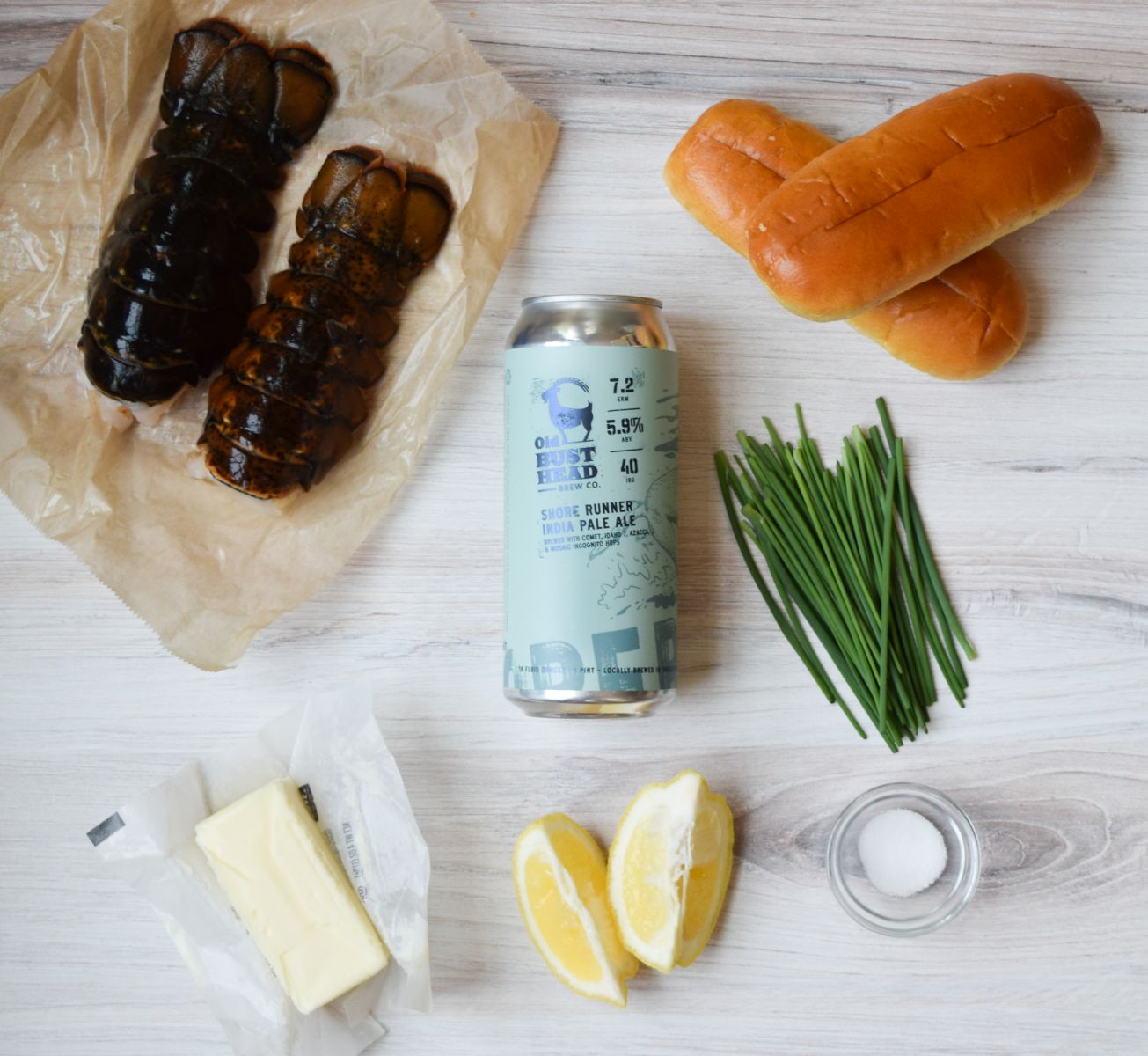 Makes 2 Lobster Rolls
Ingredients: 
2 lobster tails, shells cut vertically along the top
1, 16 oz can of Old Bust Head Shore Runner IPA
1/2 stick of salted butter
1 lemon
Pinch of salt
1 bunch of chives 
Hot dog rolls of your choice 
Directions: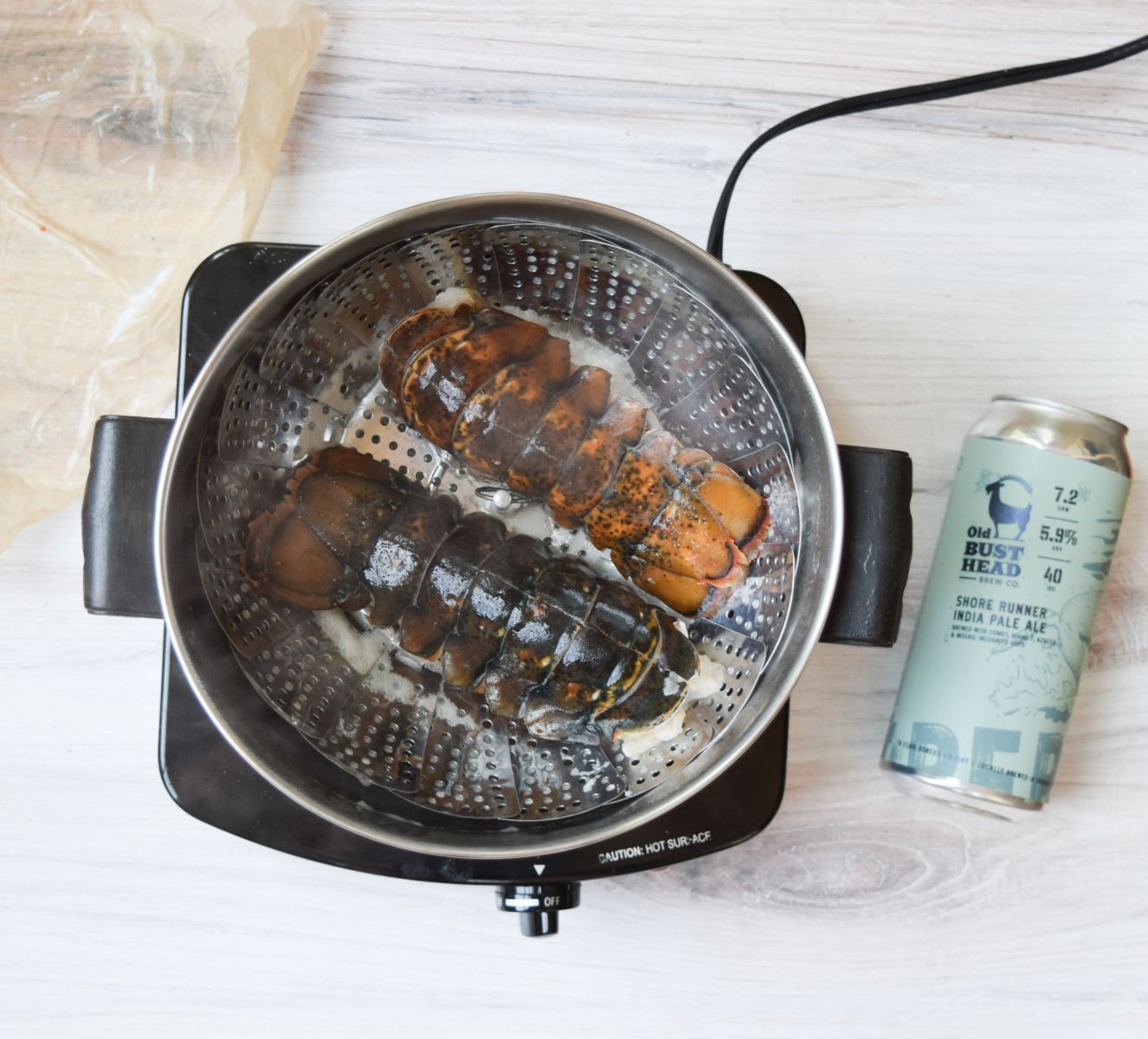 Add the beer to a large pot with a steamer basket inside. Bring the beer to a boil and then reduce to a simmer. Once simmering, add the lobster tails to the steamer basket and steam for 8 minutes.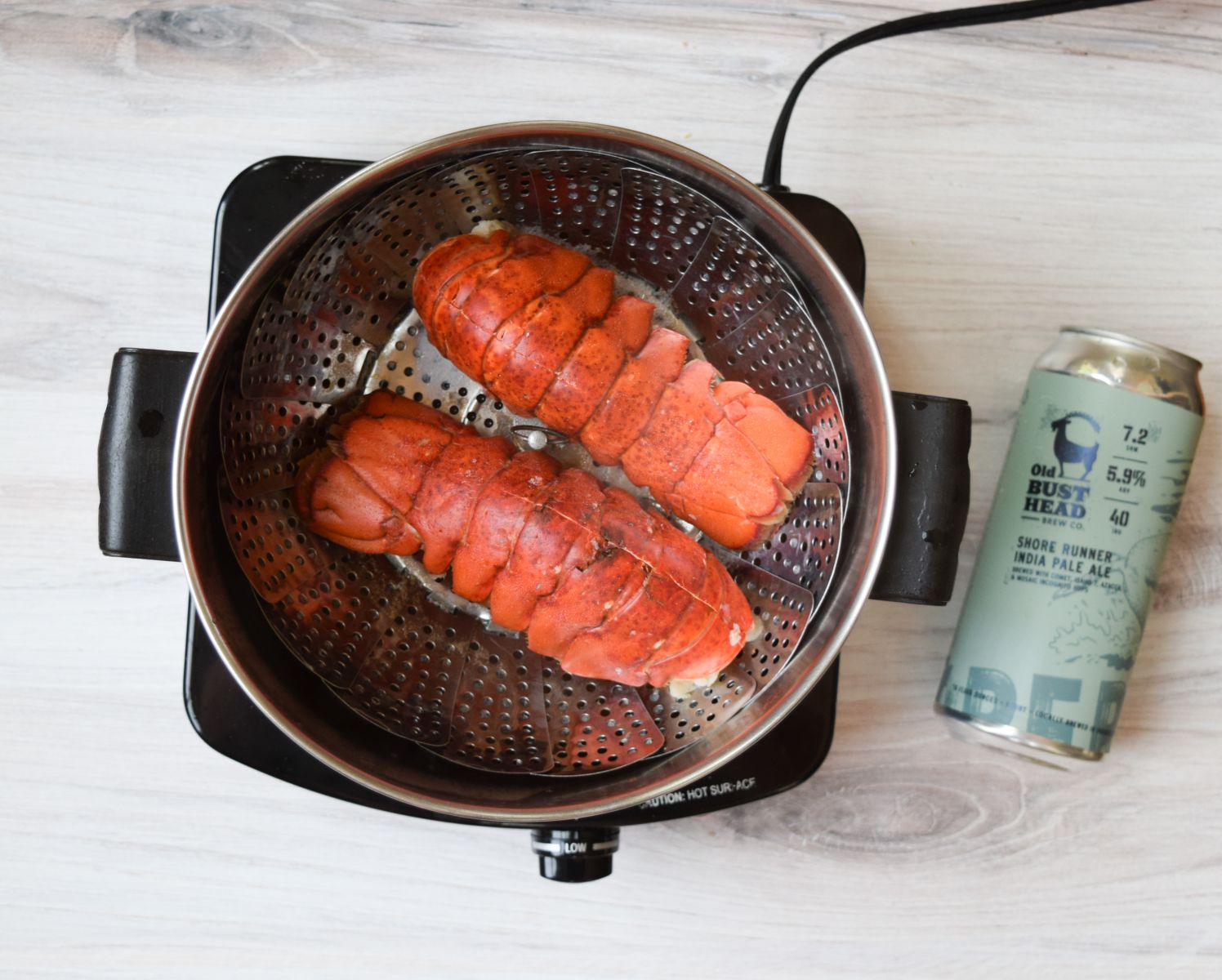 Remove from the pot and set aside to cool slightly.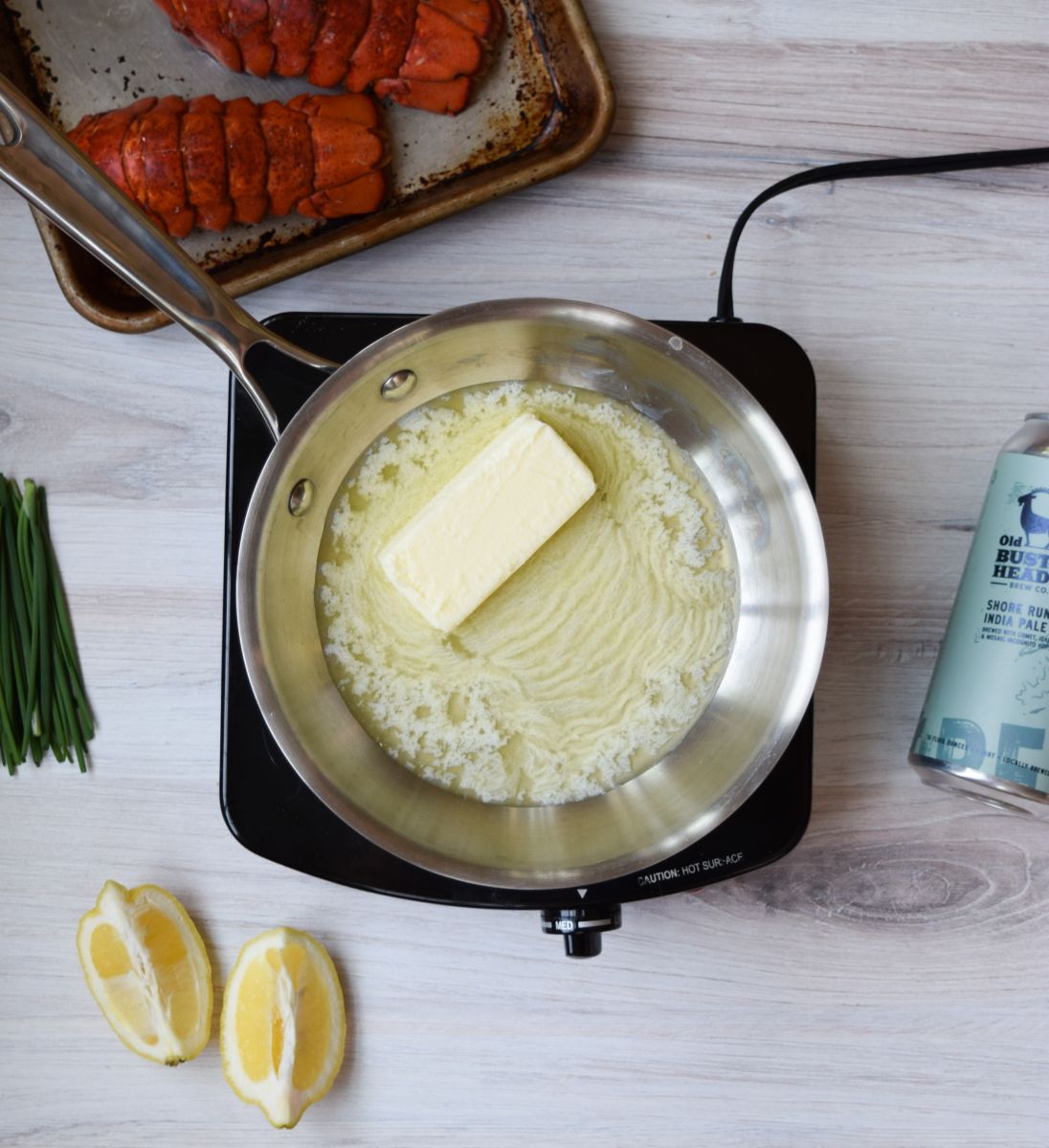 To make the brown butter sauce, place a small saucepan over medium heat. Add the butter and cook until lightly golden brown, about 5 minutes. Swirl the pan occasionally to make sure the butter is browning evenly. Take off the heat and add 1 teaspoon of lemon juice, pinch of salt, and a tablespoon of chopped chives. Set aside.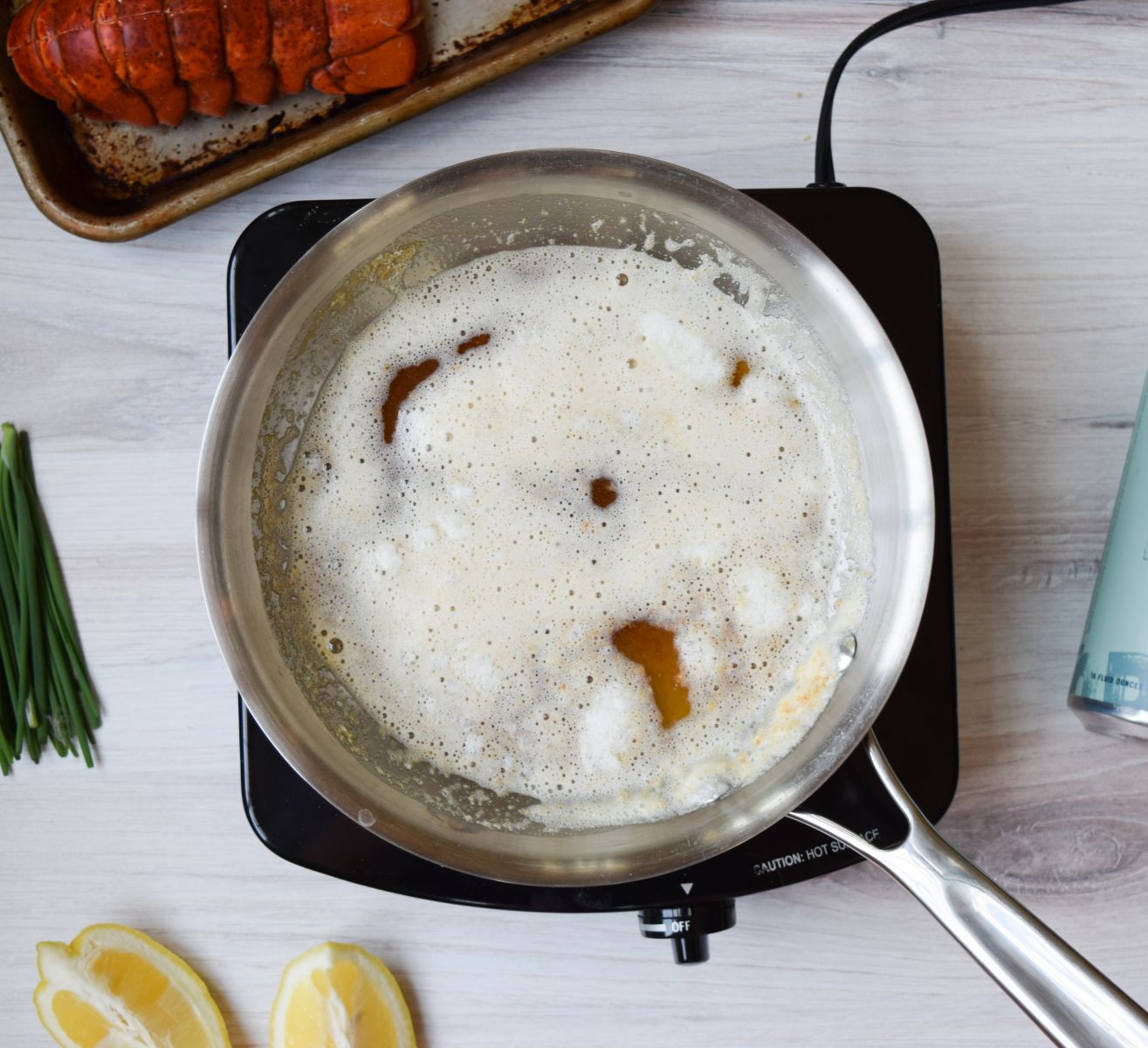 Once the lobster tails are cool enough to handle, remove the meat and roughly chop it. Transfer the chopped meat to a bowl and toss with as much brown butter sauce as desired.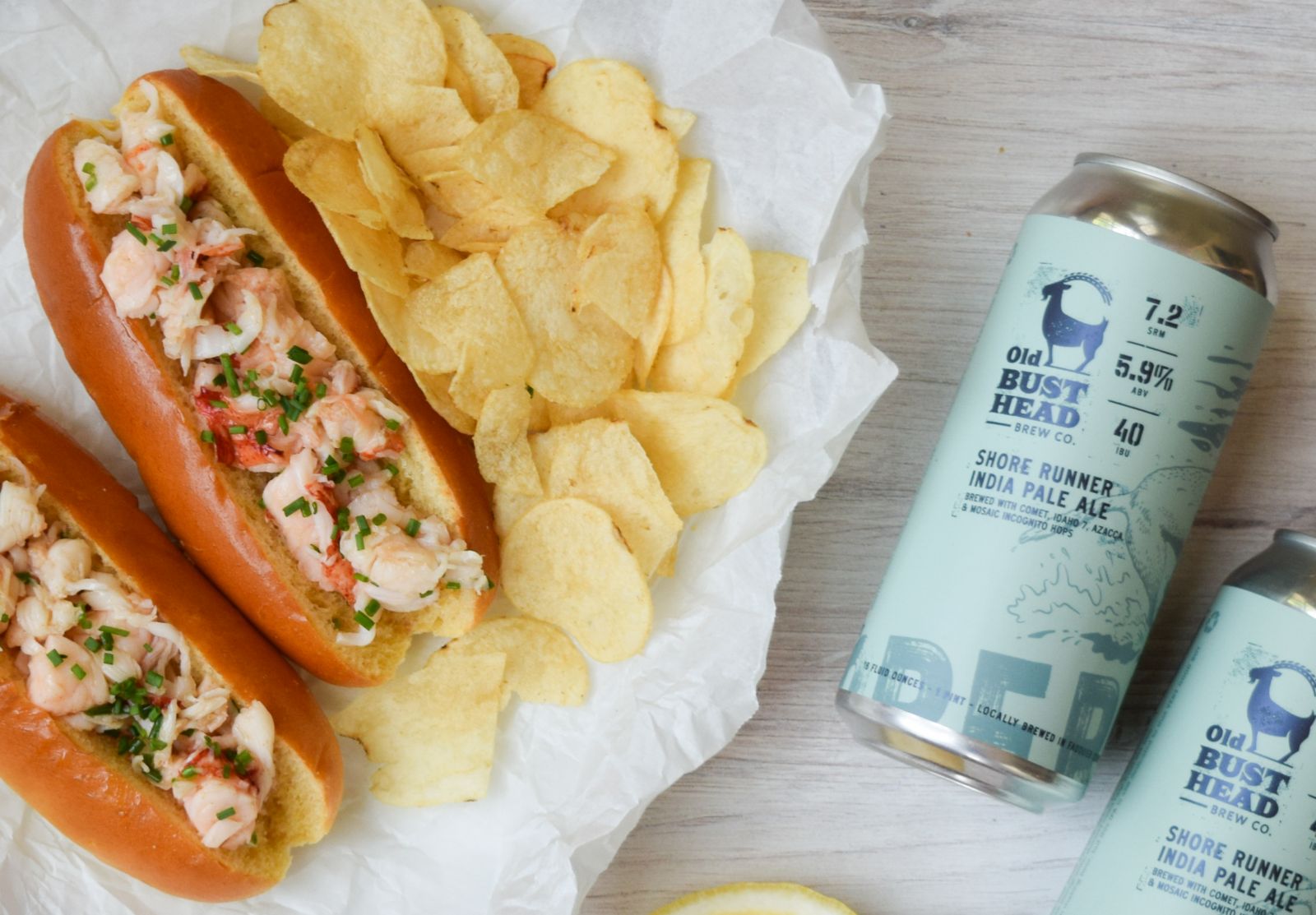 Stuff the meat into your buns and sprinkle with additional chives. 
Serve with lemon wedges and a cold beer. Enjoy!