May 02, 2018
Thai Style Wings
By: Kaitlin Hill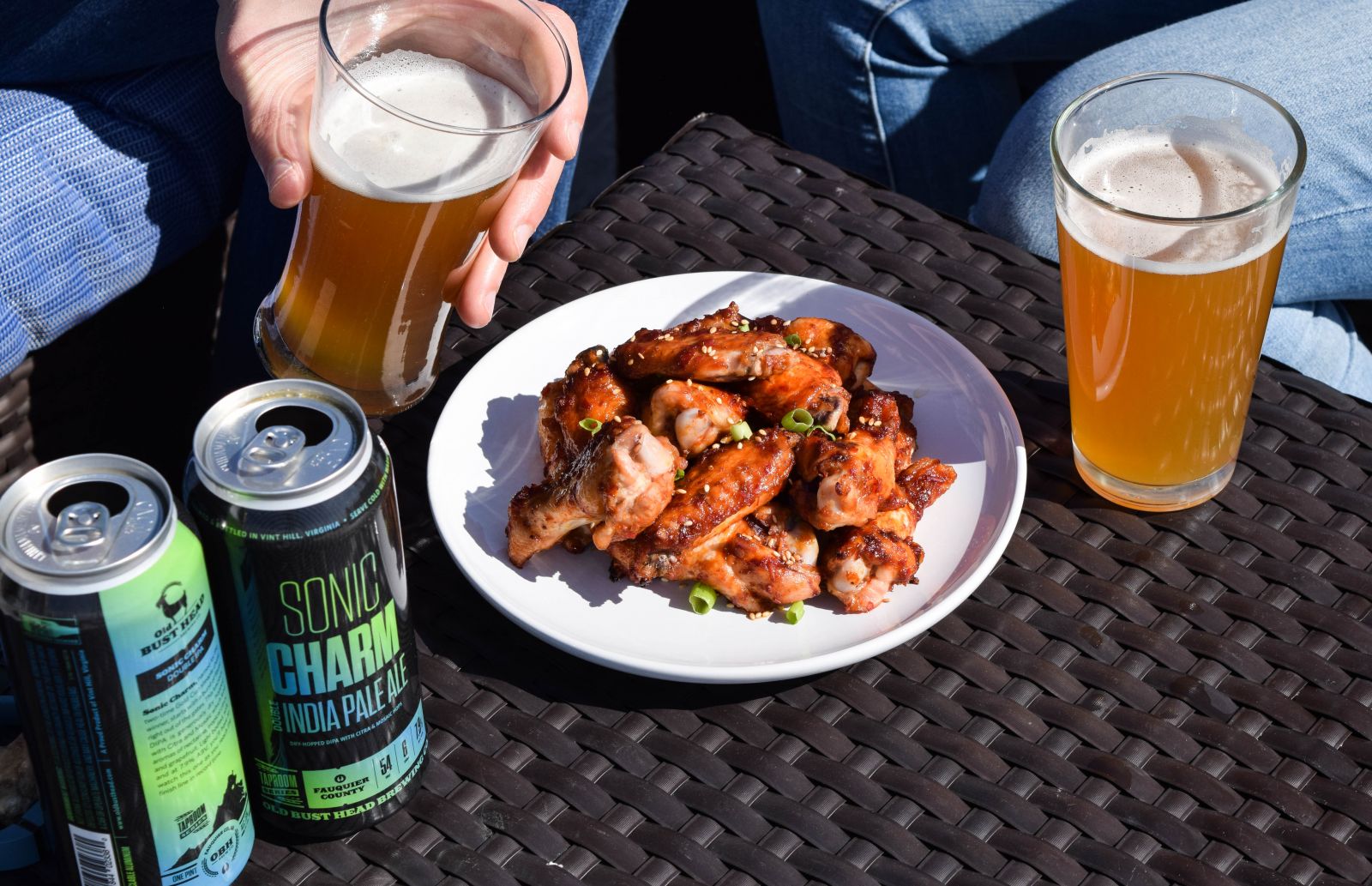 Make Thai Style Wings at your next gathering for a unique spin on a classic party snack. Instead of traditional buffalo, these wings are slathered in a five-ingredient sauce that also serves as the marinade. They are spicy, tangy, nutty, and a little sweet from the addition of fresh ginger and pair perfectly with an ice cold, ultra-aromatic Sonic Charm Double IPA. Better make a double batch of wings and buy plenty of beer because both will disappear quickly!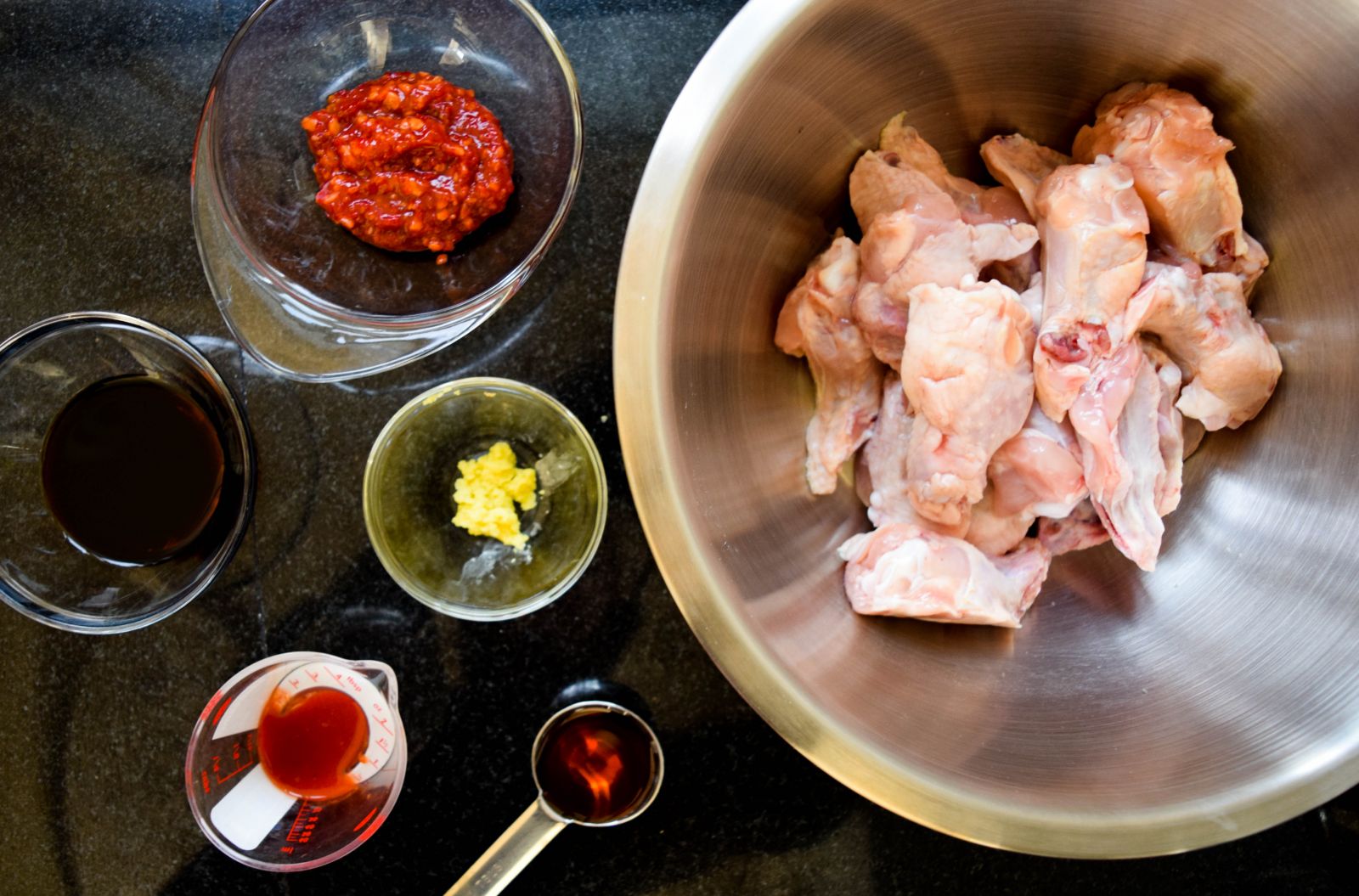 Makes 4 -5 servings. 
Ingredients: 
1 pound of chicken wings, bone in and skin on
¼ cup of chili garlic sauce (I use Lee Kum Kee)
2 tablespoons of soy sauce 
1 tablespoon of Sriracha 
1 tablespoon of toasted sesame oil
1 teaspoon of freshly grated ginger
vegetable oil 
sesame seeds and sliced scallions for garnish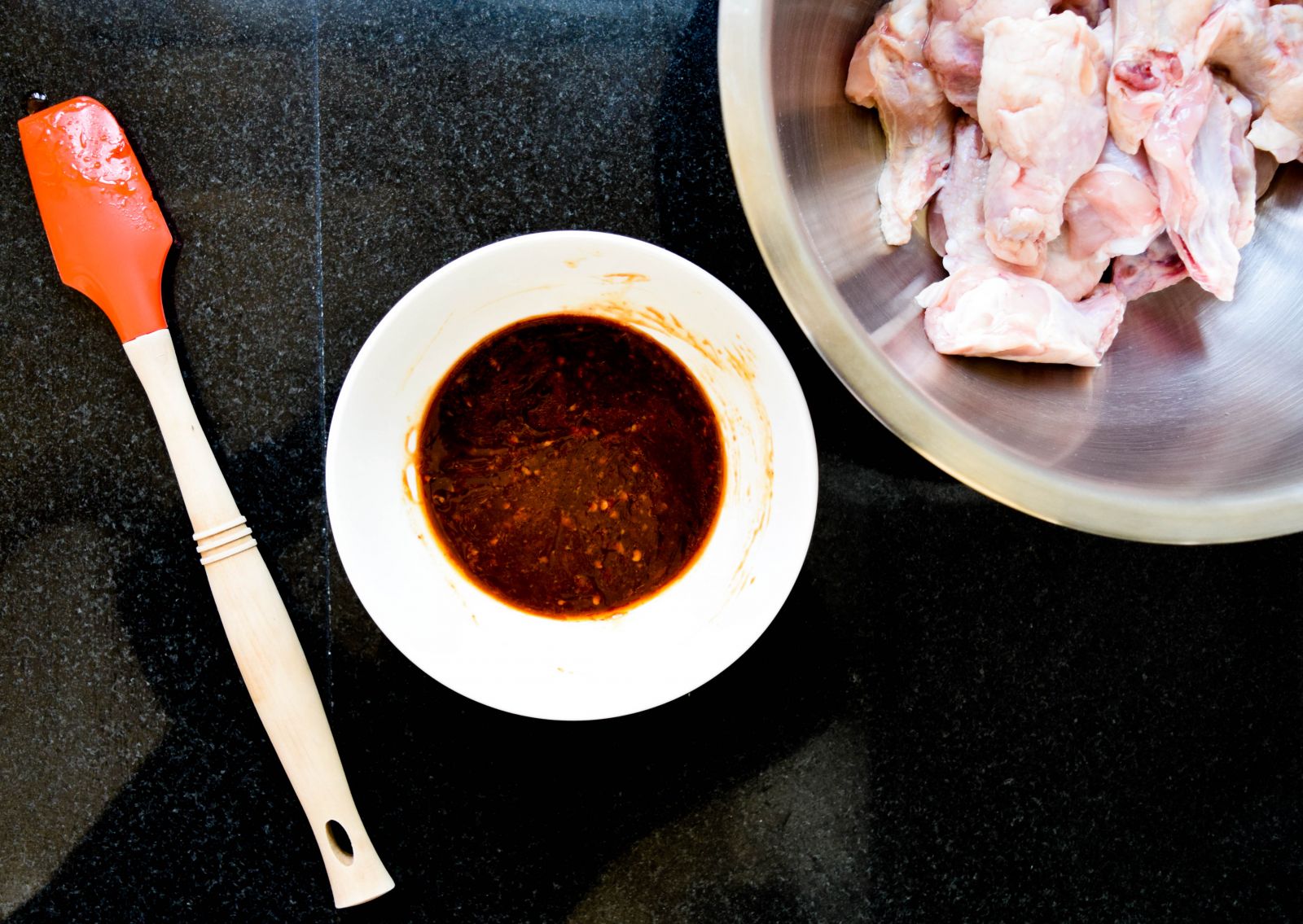 Place the chicken wings in a large bowl.
In a small bowl, whisk together the chili garlic sauce, soy sauce, Sriracha, sesame oil and ginger. 
Pour half the sauce over the chicken and toss the chicken until it is fully coated. Cover the chicken and place in the refrigerator to marinate for at least 4 hours or over night. 
Reserve the second half of the sauce. 
When you are ready to cook the wings, preheat your oven to 375°F. Line a sheet tray with aluminum foil and lightly grease the foil with vegetable oil. 
Place the wings in a single layer on the sheet tray and transfer to the preheated oven. Bake for 20 minutes. 
Remove chicken from the oven and glaze with the reserved sauce. Turn the oven up to 400°F and bake the chicken for an additional 10 – 15 minutes. 
The chicken is ready when it has reached an internal temperature of 165°F and the sauce is mahogany in color. 
Sprinkle with sesame seeds and sliced scallions and enjoy!