Tuesday, July 27, 2021
Water Dog Beer-Battered Shrimp Sandwiches
Recipe and Photos by Kaitlin Hill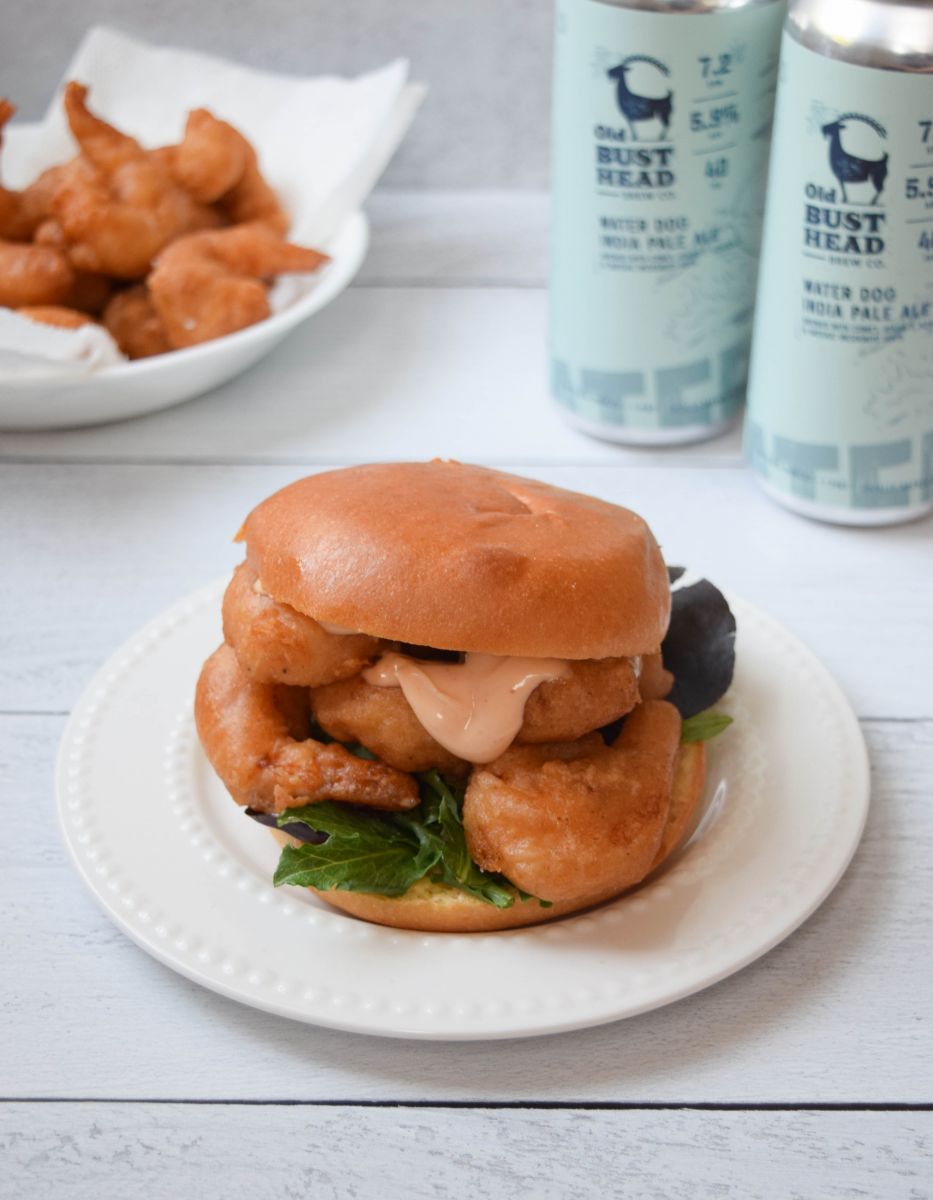 My Water Dog IPA Beer-Battered Shrimp Sandwiches are so easy to make and a definite crowd pleaser. The batter comes together in seconds and the shrimp fries in minutes, meaning you'll be done with dinner before you know it. I make sure each shrimp gets a thick coating of the Water Dog IPA batter so that every bite carries the beer's notes of bready malt and slight citrus tang. Slather each sandwich with spicy mayo and wash it down with a glass of Water Dog IPA for a dinner you'll want to make again and again.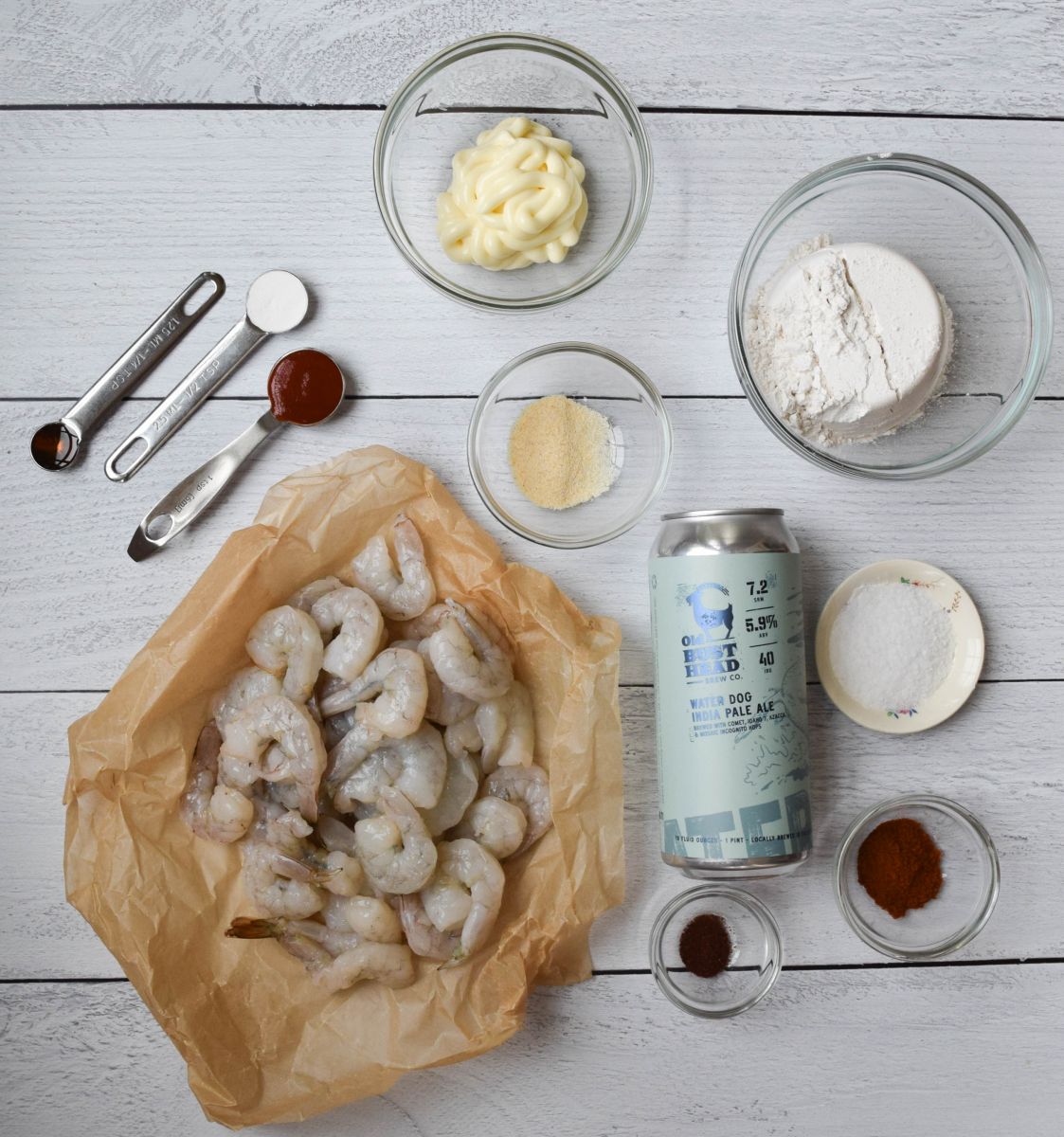 Makes 6 – 8 sandwiches 
 
Ingredients: 
1 pound of shrimp, peeled, deveined, and tails removed 
1 teaspoon of salt 
1 cup of flour 
1 teaspoon of granulated garlic 
1 teaspoon of paprika 
¼ teaspoon of chili powder 
½ teaspoon of baking powder 
1 cup of Water Dog IPA
24 ounces of canola oil, for frying 
Spicy Mayo 
½ cup of mayonnaise 
1 teaspoon of sriracha
¼ teaspoon of sesame oil 
For serving: 
Buns of choice
Lettuce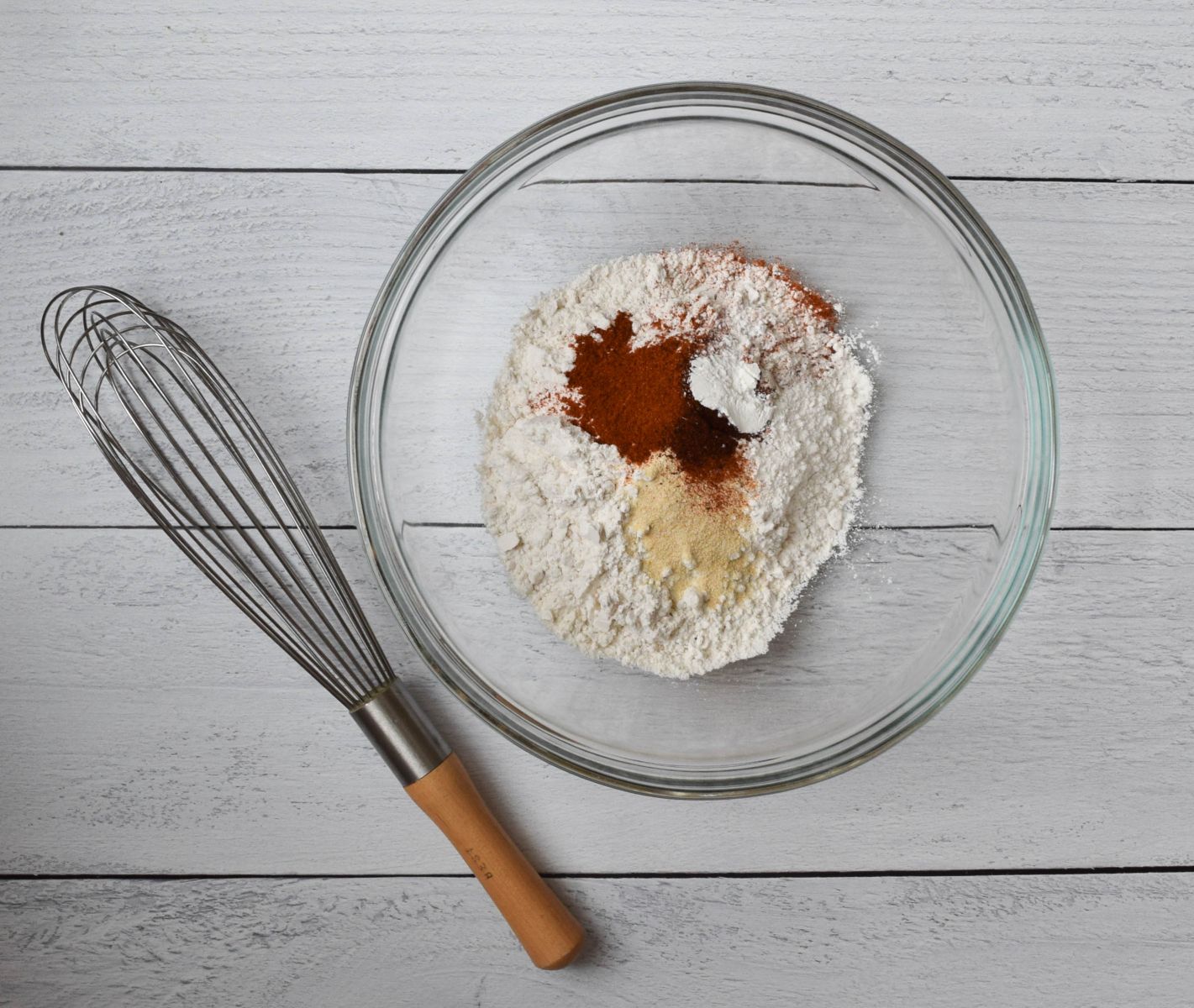 Directions: 
Whisk together the mayo, sriracha, and sesame oil in a small bowl. Set aside. 
Pour the oil into a medium saucepot and place over medium heat to preheat while you prepare the batter. 
Season your shrimp with the salt and set aside.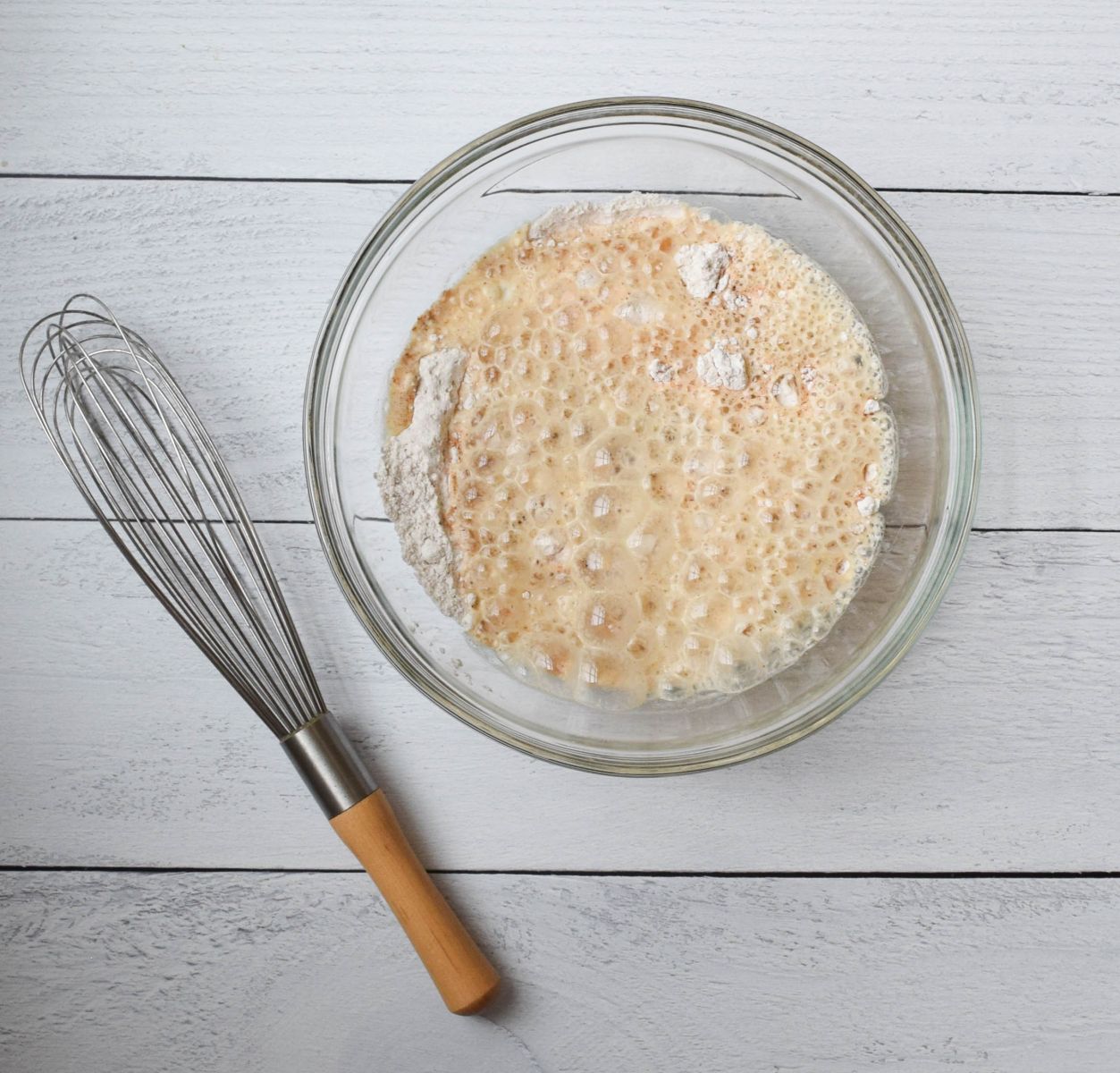 Whisk together the flour, garlic, paprika, chili powder, and baking powder. Whisk in the beer. 
Add the shrimp to the batter and toss to coat.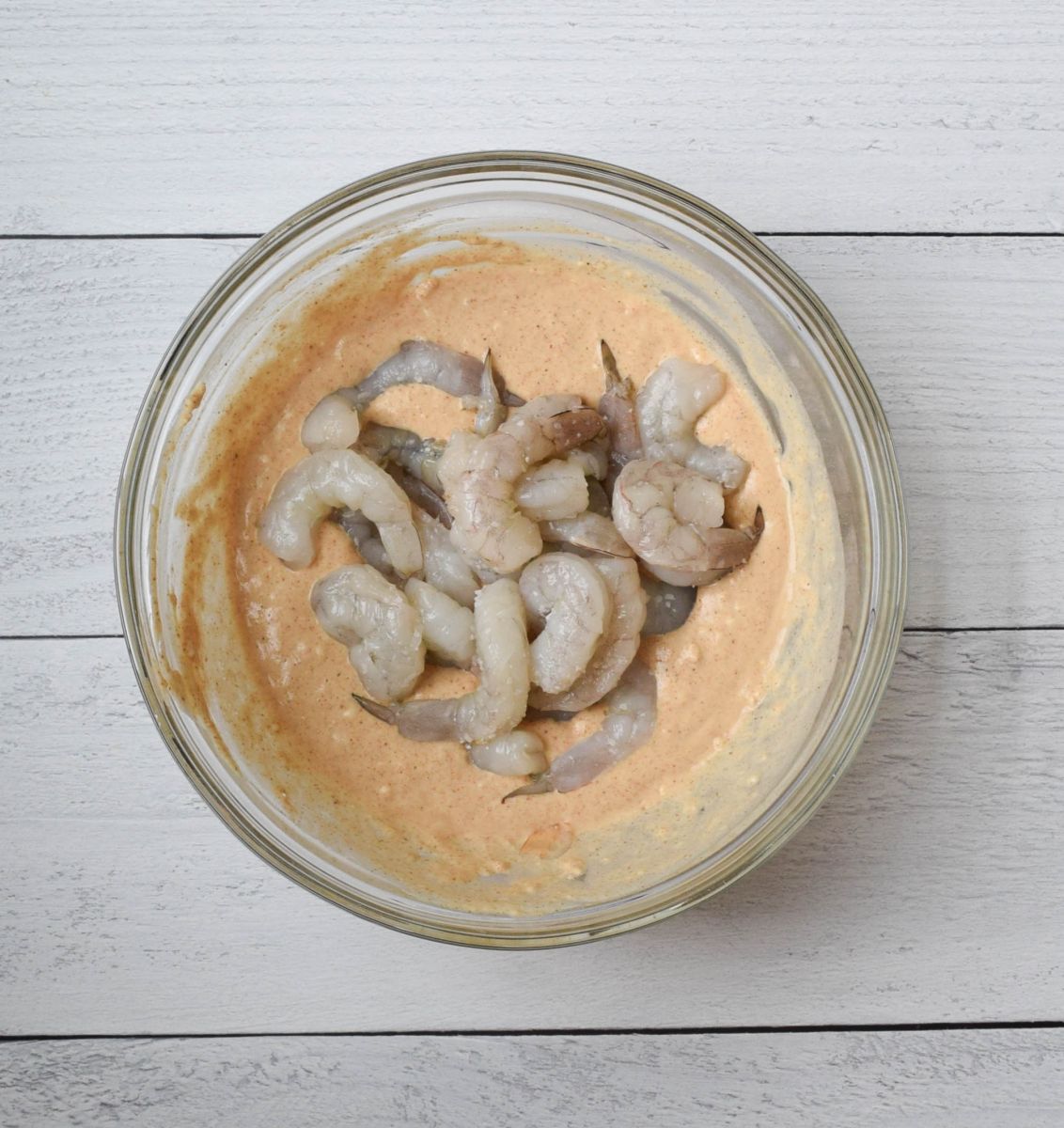 When the oil has reached 350°F, add five to six shrimp at a time and cook for three to four minutes until golden brown. Once golden, remove the shrimp from the oil and transfer to a plate lined with paper towels. Repeat this process with the remaining shrimp.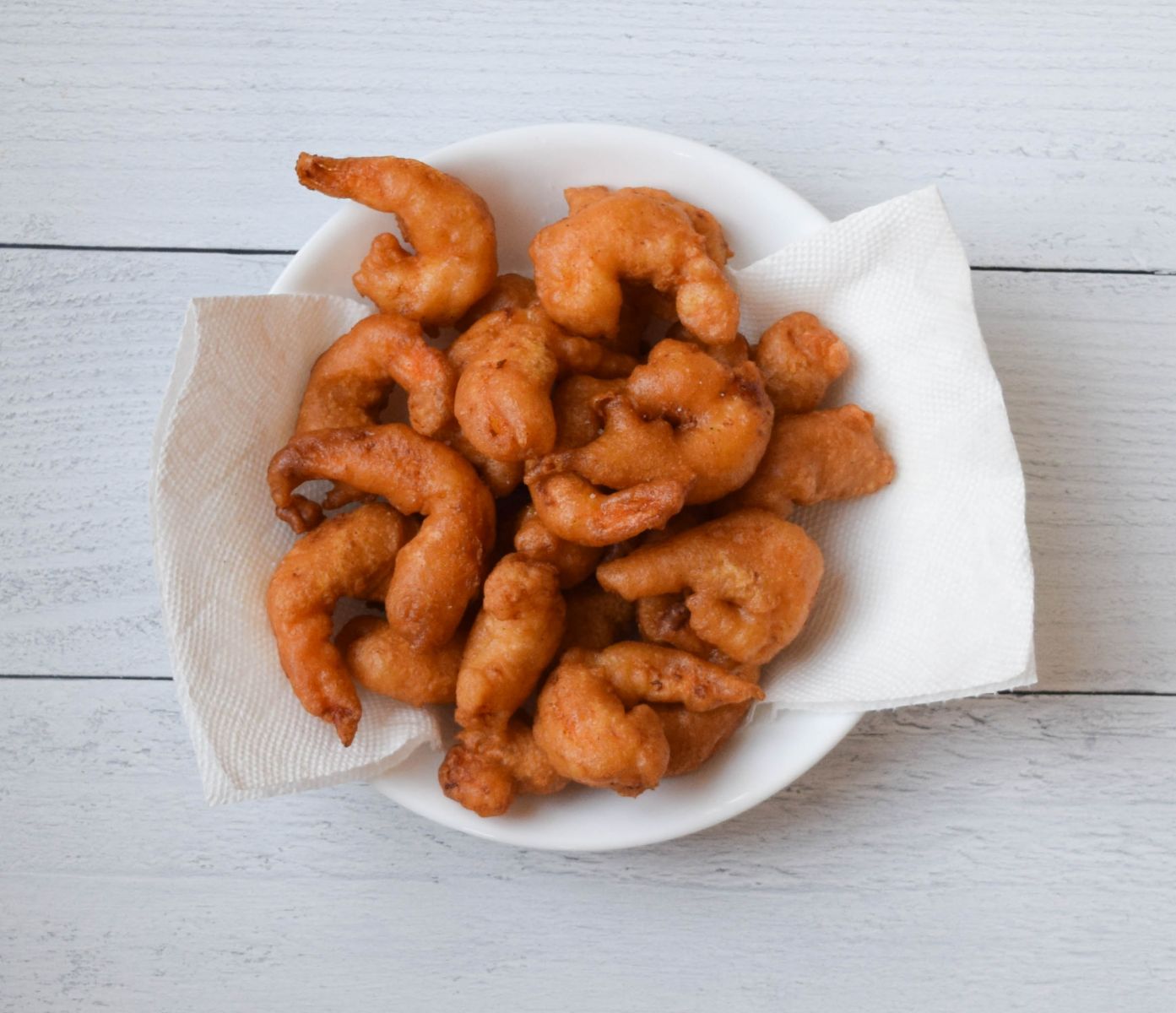 Once you have cooked all the shrimp, assemble your sandwiches with some of the spicy mayo and some lettuce. Serve immediately.